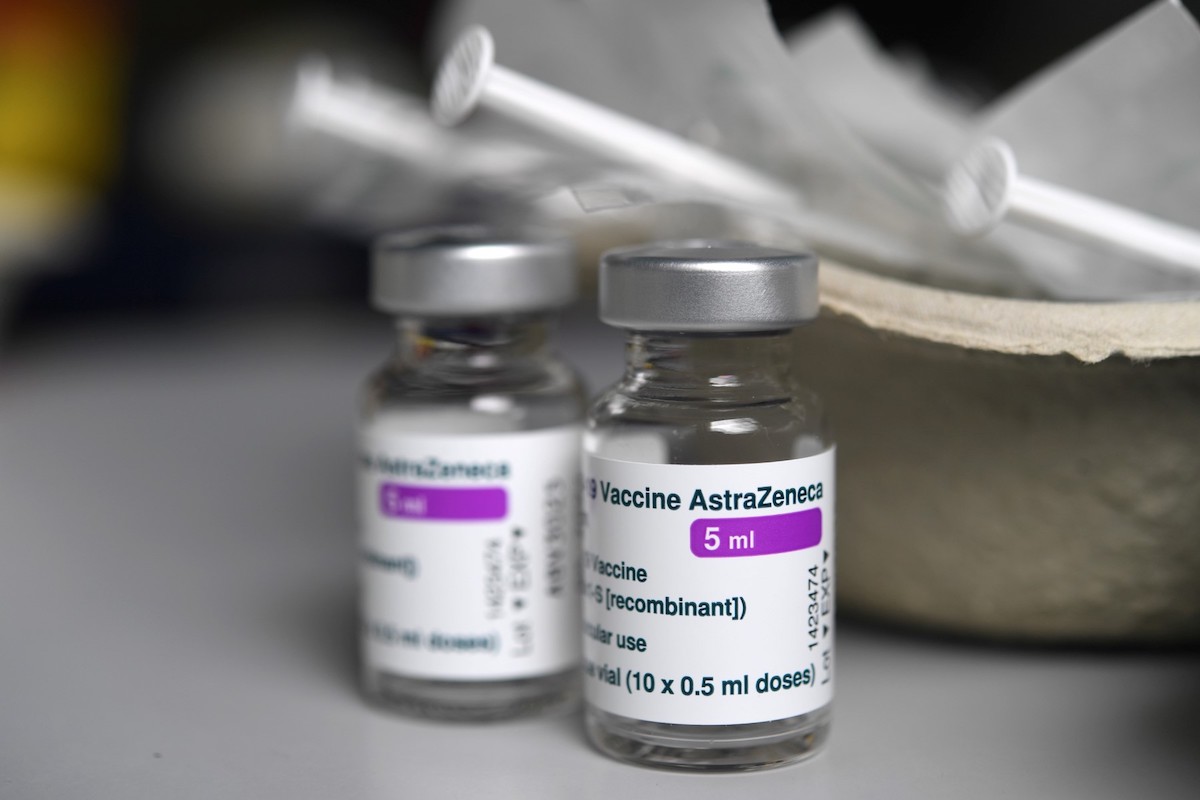 Following the example of other countries, Portugal announced that it will resume the use of the AstraZeneca vaccine after the positive opinion of the European Medicines Agency (EMA).
The European Medicines Agency assured today that the AstraZeneca vaccine against covid-19 "is safe and effective", and is not associated with the cases of detected blood clots, which led to the suspension of its use.
Now, three days after stopping the use of the vaccine, the Portuguese health authorities announced that they will resume their use.
The decision was announced by the National Authority for Medicines and Health Products (Infarmed), the Directorate-General for Health (DGS) and the task force that coordinates the vaccination program.
"As you know, the vaccination plan has been paused with regard to the AstraZeneca vaccine and will be started again from Monday. We are going to resume the plan, speeding it up and catching up for the four or five days that we have stopped ", said Henrique Gouveia e Melo, task force coordinator.
After the EMA's decision was known, it also Italy, France and Spain have already announced that they will resume the use of the British vaccine.
"The Italian government welcomes the EMA's decision on the AstraZeneca vaccine. Administration with AstraZeneca will resume tomorrow [19 de março]. The government's priority remains to give as many vaccines as possible in the shortest possible time ", said the Italian Prime Minister Mario Draghi.
Meanwhile, the Italian National Medicines Agency has already confirmed that inoculation with the AstraZeneca vaccine will resume at 3 pm on Friday, writes the Transalpine newspaper Corriere della Sera.
For his part, the French Prime Minister, Jean Castex, will be vaccinated Friday with the AstraZeneca vaccine to demonstrate the drug is reliable after the second green light from European health authorities, while the pandemic numbers continue to rise.
The announcement of the prime minister's vaccination has been confirmed to the newspaper Le Figaro and must take place before the television cameras, to reinforce the confidence of the French in this vaccine.
The administration of the AstraZeneca vaccine was suspended in France on Monday and after the reassessment made today by the European authorities, it will again be authorized in the country.
Spain followed suit and will also resume using AstraZeneca, confirmed the newspaper El País. The Spanish Ministry of Health plans to do so already next week. It remains for the vaccination committee and the public health committee to meet to define the groups to be vaccinated.
"The Pharmacovigilance Risk Assessment Committee came to a clear conclusion in the investigation of blood clots: this is a safe and effective vaccine ", said EMA Executive Director Emer Cooke, speaking at a press conference this Thursday.