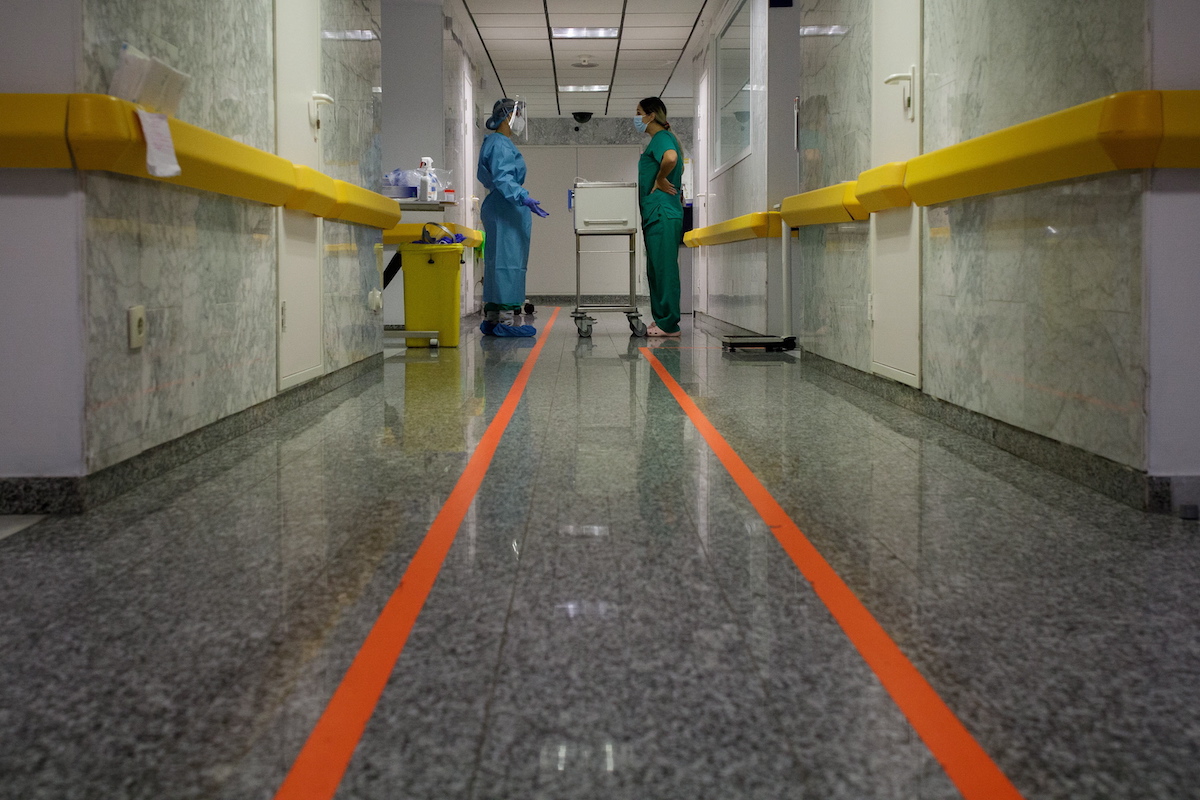 Since 2019, two radiotherapy equipments have been in the Hospital de Santa Maria, in Lisbon, without ever having been debuted. The materials and works cost 5 million euros, but the licensing is not yet finished.
In 2019, the state paid 4.899.990 euros to the company RRTS Unipessoal in a direct agreement for the purchase of two linear accelerators for the Radiotherapy Service of Centro Hospitalar Lisboa Norte (CHLN).
According to TSF, the works were carried out and the equipment has been in Santa Maria Hospital since the contract year, but were never released because licenses have not yet been issued.
Asked by the TSF about the reason for the materials not being used, the hospital only states that it is waiting for "the completion of proper licensing by the competent authorities, a process for which all the necessary documentation has already been submitted and which is in its final stage".
The hospital expects that in July the equipment will be in operation and that the capacity to treat patients will double.
Even with the equipment not being used, the hospital guarantees "that all patients have and have always had their treatments guaranteed, whether with their own equipment or through conventions".
According to the TSF, in the case of radiotherapy equipment, it is up to the Portuguese Environment Agency (APA) to issue the licenses for these devices to work.
APA official source explained that "linear accelerators, due to their complexity and inherent risks, are medical equipment that require the health unit to carry out, after being placed on site, a set of internal procedures in order to determine the intended use it is safe, both for patients, for professionals involved in the activity, and even for the general public".
Regarding the dates, the APA says that "it is possible to confirm the instruction, by the Centro Hospitalar e Universitário Lisboa Norte, of a request for licensing of practice, initiated on March 9 of this year and which was duly considered".

ZAP //