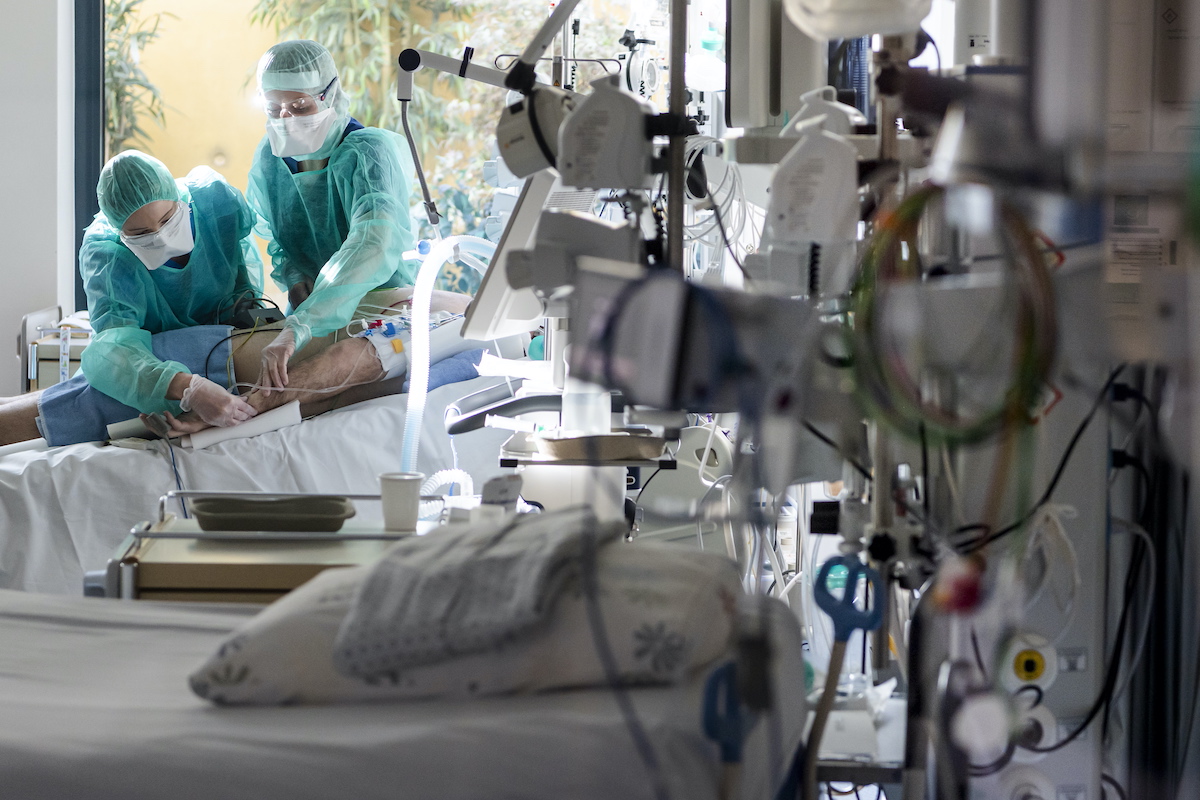 This Saturday, Portugal registered four more deaths attributed to covid-19 and 2,605 new cases of infection by the SARS-CoV-2 coronavirus. It is the highest number of new cases since February 13 and admissions also continue to increase.
since February 13th, when they registered 2,856 cases of covid-19, that the number of new daily cases of infection was not so high, according to data from the Directorate-General of Health (DGS).
In the epidemiological bulletin of the DGS, it is noted that this Saturday, 543 people with covid-19 are hospitalized, 11 more than on Friday.
Of these hospitalized people, 122 are in intensive care units, four more than the day before.
A Lisbon and Tagus Valley area it has 52.2% of the total of new infections, concentrating 1,362 new cases. This is followed by the North region (21%), the Algarve (11.5%), the Center region (10.5%), the Alentejo (2.9%), the Azores (1.1%) and Madeira (0.3%).
The age group where there are more new cases is the from 20 to 29 years old.
DGS data also show that there are 883 more active cases in a total of 36,738.
About that, 1,718 people recovered from the infection in the last 24 hours, increasing the total of recovered to 883,197 people.
Since the beginning of the pandemic, in March 2020, 17,112 people have died in Portugal due to covid-19. The total number of registered covid-19 cases amounts to 887,047.