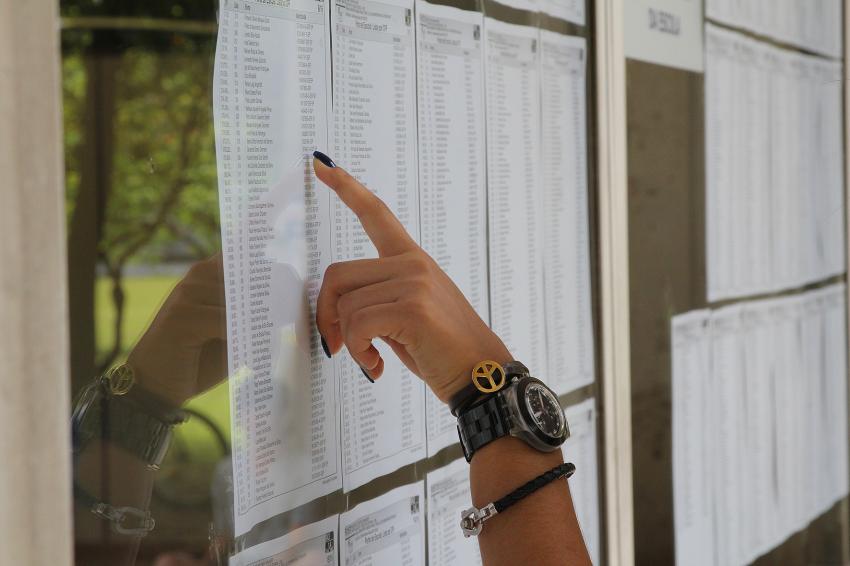 This Thursday, projects were approved that allow exams to improve the grade for secondary school students. The PS abstained from voting.
According to Expresso, this Thursday Parliament approved projects that allow exams to improve grades. All parties voted in favor of the PSD, CDS and PAN initiatives, except the PS and two socialist deputies – Miguel Costa Matos and Filipe Pacheco – who abstained.
"Let us be clear and direct: this limitation harms students who intend to take improvement exams with the aim of increasing the grade of secondary education and raising the average application for higher education," said PSD deputy Alexandre Poço.
For the leader of the Social Democratic Youth, who regretted the fact that the Executive did not prepare better all the logistics of exams in the midst of a health crisis, it was essential correct this "injustice".
"The gap is so great that even today the PS presents a bill with which we agree to allow access to higher education students to all phases of exams, but surprisingly the same PS denies this right to secondary school students ", Shot.
The various criticisms of the Government arose because it was decided to maintain, in this school year, the end of accounting for final secondary exams for the purposes of internal evaluation – a measure taken last school year, due to the covid-19 pandemic.
"The principle is simple and has to do with the possibility that existed until the end of last year of those who understand that they want an additional effort to have better results to increase the possibility of access to higher education", argued Ana Rita Bessa, from CDS-PP , considered that the Executive's decision last year was "wrong".
Bebiana Cunha, from PAN, also regretted what she considers to have been an "unfair decision" by the Government, which harms several students who have made an "Herculean effort" to follow classes remotely, writes the weekly.
"It is necessary to solve the problem of students caught off guard in the midst of the health crisis, to be able to see their academic situation even more aggravated because the Government decided to prohibit the possibility of carrying out exams to improve their internal grades", he accused.
Communist deputy Ana Mesquita warned of the difficulties experienced by secondary and higher education students, who are increasingly "unmotivated" and "tired" of distance education, but PS deputy, Carla Sousa considered that a new change in rules "can only be cause for more anxiety and insecurity".

ZAP //