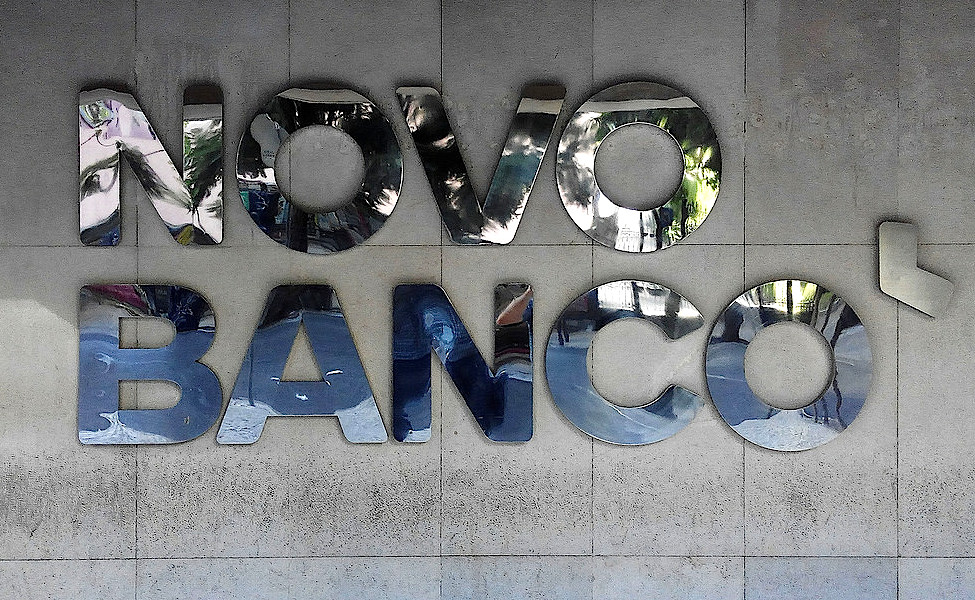 The president of the owner of Novo Banco, Nani Holdings, which is an associate of the Lone Star fund, in Portugal, which holds 75% of the financial institution, was an advisor to the Resolution Fund in the sale of Novo Banco, and is currently an administrator in the buyer's company.
Evgeny Kazarez, the president of Nani Holdings, was on the Deutsche Bank team that advised the sale of the bank in 2017. This was one of the revelations made at a hearing by the Eventual Parliamentary Inquiry Commission on the losses recorded by Novo Banco and which are imputed to the Resolution Fund.
At a hearing with simultaneous translation from Evgeny Kazarez's statements into English, deputies questioned the president of Nani Holdings about his effective role.
Deputy Cecília Meireles (CDS-PP) asked him what his duties were before joining Nani Holdings. Kazarez revealed that he had worked on the Deutsche Bank and who advised Banco de Portugal (BdP) in the sale of Novo Banco in 2017.
"I worked for Deutsche Bank in London, I was part of a team responsible for advising financial institutions on strategic transactions," he said. "I was part of the team that advised the Resolution Fund regarding the sale of Novo Banco, "he added later.
The centrist deputy summed up, then, that "it was seller's financial advisor and today is buyer administrator". But Kazarez rejected any conflicts of interest, arguing that his role was approved by regulators.
Worked at a company that sold Novo Banco properties at a loss
At this Tuesday's hearing it was also revealed that, at the end of 2017, Kazarez started conversations with the Hudson Advisors, a company that provides services to Lone Star in jurisdictions around the world.
He ended up leaving Deutsche Bank in 2018 and started working at Hudson in June of that year. It should be noted that Hudson advised Novo Banco in the sale of real estate under the scope of the so-called "Viriato portfolio" that caused losses of 110 million of euros.
Kazarez also said that he worked with Novo Banco to develop technological systems for the institution led by António Ramalho.
In 2019, Lone Star contacted Kazarez to be chairman of the board of directors of Nani Holdings, which is also linked to a company in Luxembourg linked to the North American fund.
PS deputy Miguel Matos also questioned Kazarez about the passage of several workers between Hudson Advisors and Novo Banco. The president of Nani Holdings confirmed these professional changes from several directors.
It is not known who the real owner of Lone Star is
Kazarez also revealed, after questions from Congresswoman Mariana Mortágua (Bloco de Esquerda), that Nani Holdings has no employees, but only administrators. Therefore, it is a vehicle society that is under the purview of the European Central Bank, but that does not take strategic decisions.
"Nani Holdings has a board of directors, has an audit committee, as prescribed by law, but does not have any employees," said Kazarez, stressing that the company "Has no assets other than 75% of Novo Banco".
The vehicle company is owned by the LSF Nani Investments S.à.rl which is based in Luxembourg. However, Kazarez was unable to say whether there would be other companies, namely offshores, in the structure of companies. "I don't know the exact structure," he pointed out to the deputies.
"It is not part of my competencies to have this information. And I don't have it ", she pointed out when Mariana Mortágua asked her who was the ultimate beneficiary and therefore, the true owner of Lone Star.
Kazarez also reported to the deputies that he is a mere "executor" of measures taken by others.
"There are few decisions that are made by me. They are restricted to the approval of Nani Holdings accounts. I fulfill the responsibilities at the Novo Banco general shareholders' meeting. At Nani Holdings, we don't define the strategy [para o banco]", He also stressed.
The president of the company also stressed that a possible future sale of Novo Banco does not go by itself. "In the end of the day, will be defined by my shareholder, it is not a decision that fits me ", he stressed.
Over to eventual the need for Novo Banco to need more money, Kazarez pointed out that "there should be no use of further payments by the contingent capital mechanism", not least because the institution is expected to make profits this year.
"But this is not enshrined in stone. There may be events that change the situation ", he stressed, always assuming a tone of caution throughout the entire intervention.