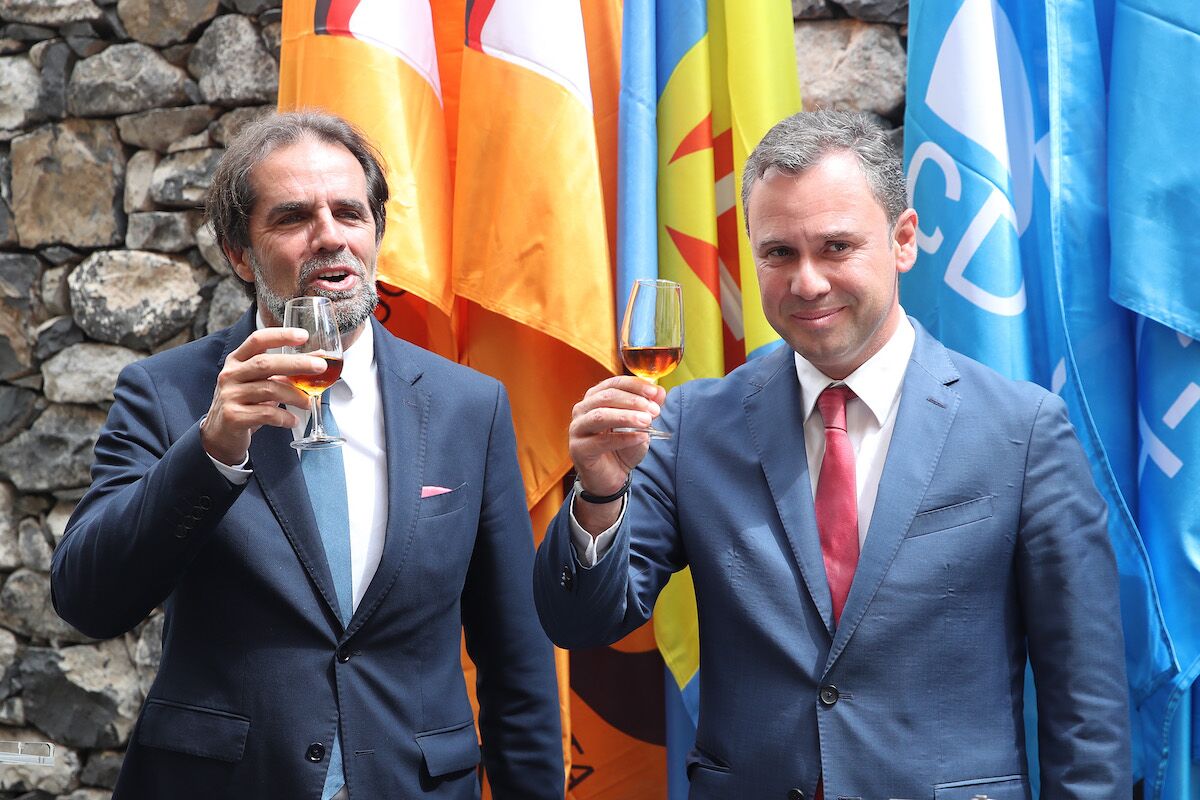 This Wednesday, the PSD and CDS closed the door to Chega in the autonomous coalition agreement in Madeira, which both parties signed in Funchal.
Earlier this month, PSD / Madeira leader Miguel Albuquerque admitted an "instrumental" and post-electoral agreement with Chega, but CDS counterpart Rui Barreto said that "what is decided is that the coalition will be, institutionally , between the two parties, but it is open to civil society ".
"Extremist parties do not enter", underlined Barreto, who is responsible for the Economy portfolio in the PSD / CDS coalition government, led by Miguel Albuquerque in Madeira.
On Wednesday, according to the Público newspaper, Miguel Albuquerque also admitted coming to support independent to the coalition, but closed the entrance to new parties.
"There are people from civil society who are going to support the coalition," the PSD / Madeira leader told reporters after signing the agreement that formalizes the PSD / CDS coalition in seven of the 11 municipalities in the autonomous region.
For the Social Democrat, the agreement reflects, "first of all, a sense of responsibility of the two parties, the feeling of the populations of the respective municipalities and the Autonomous Region of Madeira ".
"This agreement is also a reflection of a government coalition experience that, apart from modesty and without false humility, has been going well and our idea is to replicate this formula that has been successful in the public service that we also provide at the municipal level ", he stressed.
For his part, the president of the CDS, Rui Barreto, classified the autarchic agreement as "historic" between "two founding parties of democracy, between two parties that believe in municipalism and subsidiarity, because local power is the closest and always better represents the interests of the population and decentralization ".
This agreement comes a day after the president of the PSD, Rui Rio, affirmed that, in Mainland Portugal, the PSD does not accept coalitions with Chega for the next municipal elections and wished the same principle to be followed in the Autonomous Regions.
"We have no tutelage in the Autonomous Regions. What is desirable is that in the Autonomous Regions do the same we do on the Continent and doing the same is not to make coalitions with Chega ", he stressed.
The PSD / CDS coalition presents Pedro Calado as vice president of the Regional Government, Pedro Calado, who will face current president Miguel Gouveia, elected by the "Confiança" coalition formed by PS, BE, PRD and Nós, Citizens !.
In addition to Funchal, the centrist and social democrats will compete in association with the other chambers where they are opposed: Santa Cruz, Machico, São Vicente, Porto Moniz, Ponta do Sol and Porto Santo.
By law, elections can be scheduled between September 22nd and October 14th.