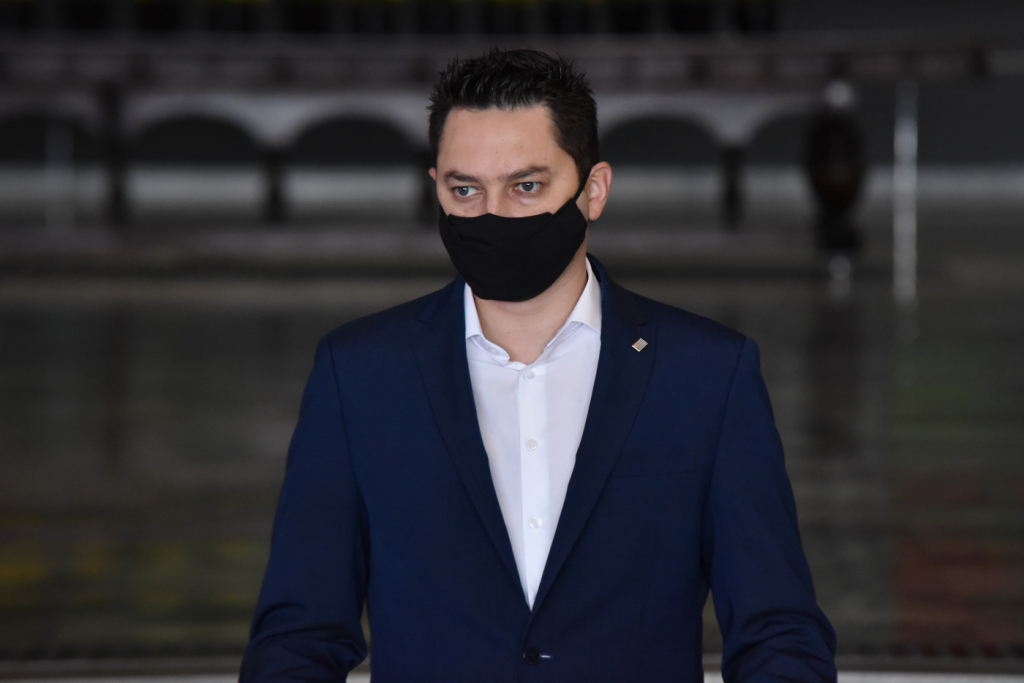 An event scheduled for Sunday, 12, is being organized Movimento Brasil Livre and Vem pra Rua, with the expectation of attracting parties from the Center and even from the left
ROBERTO CASIMIRO/FOTOArena/ESTADÃO CONTENT
PSDB president of São Paulo, Marco Vinholi, reinforces that the national executive toucan supports the impeachment of Jair Bolsonaro

The Brazilian Social Democracy Party (PSDB) will participate in an act against the president Jair Bolsonaro in São Paulo. The demonstration scheduled for next Sunday, 12, is being organized by the Free Brazil Movement and Vem pra Rua, with the expectation of attracting parties from the Center and even from the left. The president of the PSDB of São Paulo, Marco Vinholi, reinforces that the national executive toucana supports the impeachment of Bolsonaro. "The party, here in São Paulo, defends both the position and the impeachment and will take to the streets on the 12th to express through its affiliates this dissatisfaction with the growing and constant attacks on Brazilian democracy", he points out. After the repercussions of September 7th, representatives of PT, PSDB, REDE, DEM, PSB, PSL, PV and Cidadania met to discuss the political situation surrounding the president.
At the same time, the toucans are preparing for the party's caucuses, which must decide the candidate for the presidency of the party. In São Paulo, the executive supports João Doria for the post. The São Paulo governor will dispute the vacancy with senator Tasso Jereissati, from Ceará, former senator Arthur Virgílio, from Amazonas, and the governor of Rio Grande do Sul, Eduardo Leite. The secretary of Regional Development and president of the São Paulo PSDB, Marco Vinholi, recalls that the toucan affiliates will decide the future candidacy.
"The preliminary process has its first round on November 21st and, if there is one, the second round, on November 28th. The national executive is still working on the electoral system, if it is going to be an electronic ballot box or another model, that will be defined until the 15th now," he said. In São Paulo, the nomination process is open until September 20, but vice-governor Rodrigo Garcia is the only candidate registered so far. He will run for state government in 2022.
*With information from reporter Marcelo Mattos