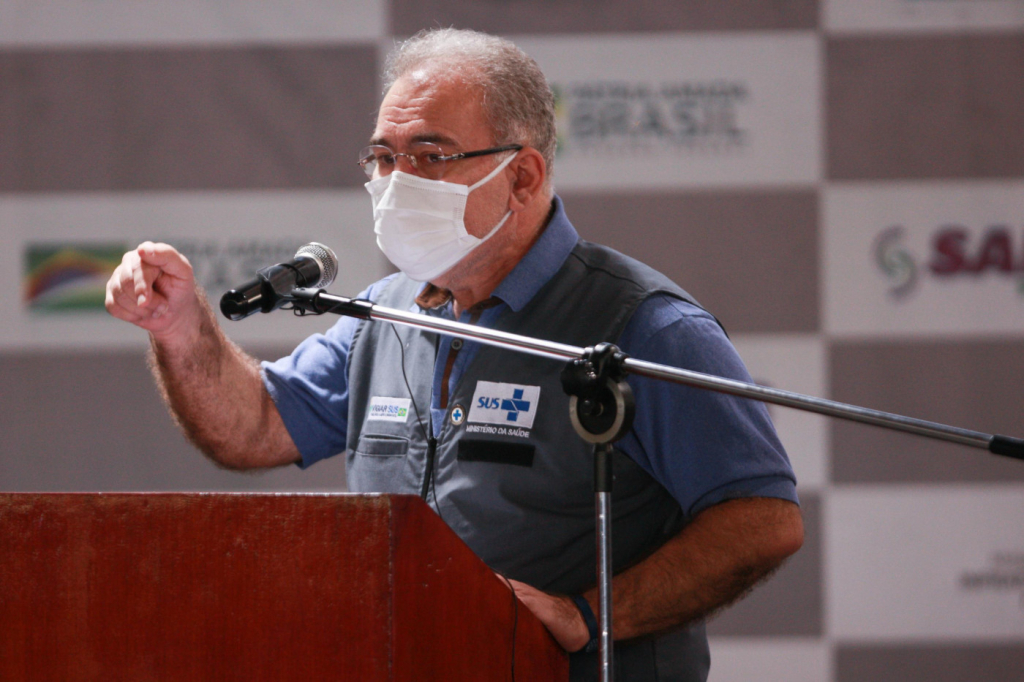 Expansion of tests for the diagnosis of the disease is part of the federal government's new strategy to fight the pandemic
FABRÍCIO COSTA / FUTURA PRESS / ESTADÃO CONTENT
The Minister of Health participated in a ceremony that marked the beginning of the early vaccination of port and airport workers

The Minister of Health, Marcelo Queiroga, defended the need for greater testing of the population for the Covid-19. In a ceremony this Thursday, 27, at the Port of Santos, he mentioned his intention to test 20 million Brazilians per month. The action is part of the new strategy to combat the pandemic. "We are going to present a comprehensive testing program that aims to test up to 20 million Brazilians every month with the so-called rapid antigen test, 1.8 million in basic health units on individuals who are asymptomatic and the others are going to harvest ports, airports, areas where the population is concentrated ", he said during the event, which marked the beginning of the vaccination of port and airport workers against the disease and also included the presence of Minister Tarcísio Gomes de Freitas. The early immunization of the group is a strategy to combat Indian variant do coronavirus, already identified in Brazilian States.
Marcelo Queiroga applied the vaccine to two employees, one of whom is Noêmio Pompeu, longshoreman for 30 years. The worker said that about 30 colleagues died as a result of complications from Covid-19 and talked about the happiness of receiving the vaccine. "Very moved. Waiting for that time to come, 15 months of suffering, then thank God the time has come, "he said. The expectation is that 227 thousand workers will be immunized in Brazil. However, according to Marcelo Queiroga, in the first stage there will be 110 thousand doses available for port users and 90 thousand for air passengers. The others must be immunized in a second stage.
The states are receiving the doses and passing them on to the municipalities. The mayor of Santos, Rogério Santos, said that the city will receive 11 thousand doses and that the immunization should start next Tuesday, 1st. "Vaccination will be in all polyclinics, the doses are expected to arrive on Tuesday, today is a symbolic day, an important day receiving the ministers", he stressed. During the ceremony, Marcelo Queiroga also reiterated that the entire adult population will be vaccinated by the end of the year. To date, about 10% of the population has been immunized with the first and second doses of the immunizers.
* With information from reporter Carolina Abelin