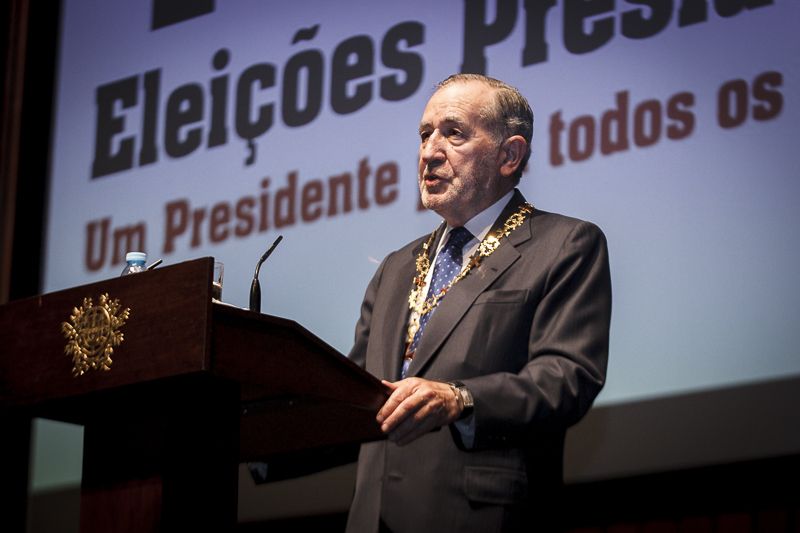 Ramalho Eanes, former President of the Republic, heads an opinion article, published in Observador, in which he criticizes the Government for having underused the installations of the Hospital Militar de Belém (HMB) during the pandemic, in a "media-oriented operation".
According to the opinion article, signed by Ramalho Eanes, and other Portuguese personalities, the Executive ended up "spending a lot, for a little", transforming the hospital "into a backup warehouse".
The various authors also state that the non-reactivation of the Hospital for the treatment of covid patients "was certainly the reason for a less responsive the pandemic in the Lisbon region, contributing to the non-recovery and consequent death of many patients".
To remember that the Covid-19 Military Support Center, set up at the Hospital Militar de Belém, began receiving patients in June 2020, two months after it was set up.
In the opinion article, the Belém Military Hospital's capacity to combat infectious diseases is highlighted, which at the time of its construction "ennobled the history of Portuguese medicine and military health".
However, as the pandemic evolved, it was proposed to reactivate the former HMB as the back-up support unit with the intention of installing 150 beds for patients in recovery and convalescence.
In the article it can be read that in a letter addressed to António Costa, a full hospital recovery, to which there was no response, with only a partial rehabilitation of the facilities proceeding.
Even so, the biggest criticism lies in the fact that the HMB was used only as a back-up unit and not for the "treatment of infectious diseases, in this case, for covid-19 patients, whatever their severity index".
The document goes further and says that the non-reactivation was "certainly" the cause of a lower response capacity in the Lisbon region.
"If it had been timely recovered", to patients with post-infection clinical repercussions that require "organic, psychic and motor" rehabilitation, it can be read.
In a more economical way, criticism of spending is not spared. in the rehabilitation works of three of the five floors of the former Military Hospital, which exceeded by three times the estimated cost of 750 thousand euros, amounting to 3.2 million euros.
In addition to Ramalho Eanes, the authors of the article include the Bishop of Porto, former presidents, members of the armed forces, health professionals, lawyers, professors and researchers.

ZAP //