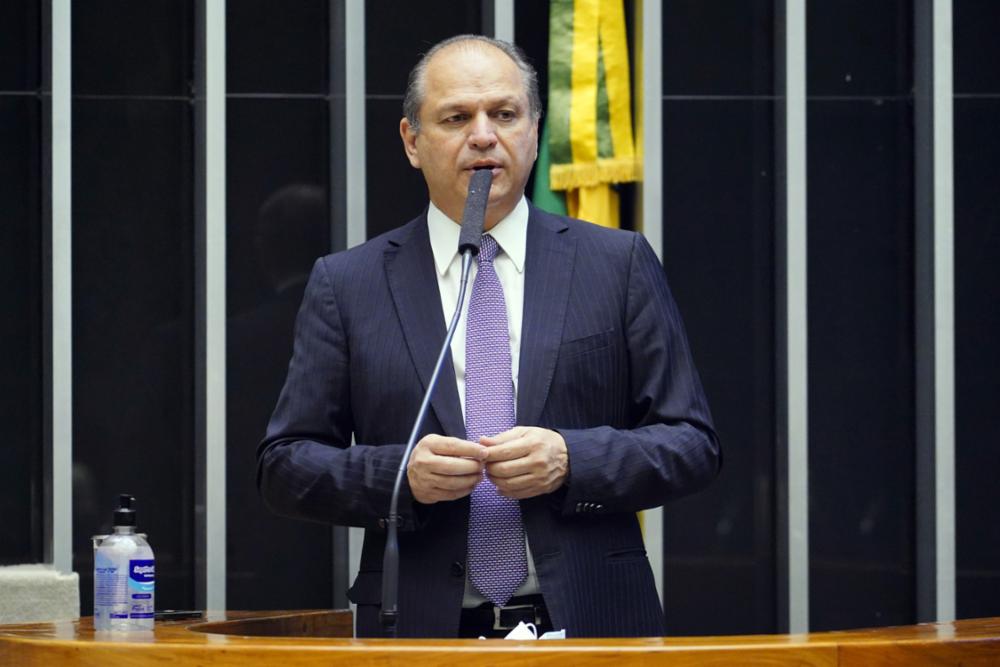 According to deputy Luis Miranda, President Jair Bolsonaro would have cited the government leader in the Chamber as 'owner of the roll' involving the purchase of the Covaxin vaccine
Pablo Valadares/Chamber of Deputies
President's government leader Jair Bolsonaro on Chamber of Deputies, Ricardo Barros (PP-PR) reinforced the request to be heard in the CPI to Covid-19 on Thursday, 8. In a video posted on his official Twitter profile, the federal deputy states that the commission cannot "kidnap" his honor "and that of anyone else". On Friday, the 25th, in testimony to the commission, the deputy Luis Miranda (DEM-DF) said that the head of the federal Executive appointed Barros as "the owner of the roll" involving the purchase of the vaccine Covaxin. According to the parliamentarian, at a meeting at the Palácio da Alvorada, on March 20, he and his brother, Luis Ricardo Miranda, head of import for the do Ministry of Health, pointed out irregularities in the process of acquiring the Indian immunizing agent.
"The Federal Supreme Court ordered the installation of the CPI on the pandemic. I was invited to be there on July 8th, I accepted the invitation and my speech was canceled without any justification. The CPI cannot kidnap my honor and anyone else's. I ask the Federal Supreme Court to guarantee that I can defend my honor, say that I have nothing to do with Covaxin and that I act in the interests of Brazil. I ask the senators to accept my opportunity to defend myself", says Barros. As Young Pan showed, the government leader in the Chamber filed a writ of mandamus in the STF asking that his testimony be kept for Thursday, 8 – according to the calendar released on Sunday, 4, the senators will hear Francielli Fantinato, former coordinator of the Plan National Immunization (PNI), which asked to be dismissed on June 30th. Upon leaving office, she denied pressure from the government, but sharply criticized the delays in the vaccine delivery schedule and President Jair Bolsonaro's statements against vaccinating the population.
The Covaxin case is the main focus of Covid-19's CPI investigation at this time. In an interview with Prime Time Zone, senator Alessandro Vieira (Cidadania-SE), the commission's alternate, said that, after the commission proved the existence of the parallel advisory office to President Jair Bolsonaro, the negligence in the purchase of vaccines and the absence of an awareness campaign for the Brazilian population, the parliamentarians want to clarify whether there was corruption in the purchase of vaccines. "The parallel office, the negligence in purchasing vaccines, the absence of an awareness campaign. This is proven. Now the possible corruption appears and this deserves to be investigated, because it is serious. But we must not forget the proven facts, the actions and omissions, which are in the essence of the requirement for the creation of this CPI", he told the report.
VIDEO – I WANT TO BE HEARD AT THE CPI. I was invited to be heard on 8/07 and confirmed it. It was unchecked without justification. I turned to the STF to guarantee my speech. I will reaffirm that I have nothing with Covaxin and answer the questions. The CPI cannot kidnap my honor. pic.twitter.com/qNcrfaXDVD

— Ricardo Barros (@RicardoBarrosPP) July 4, 2021