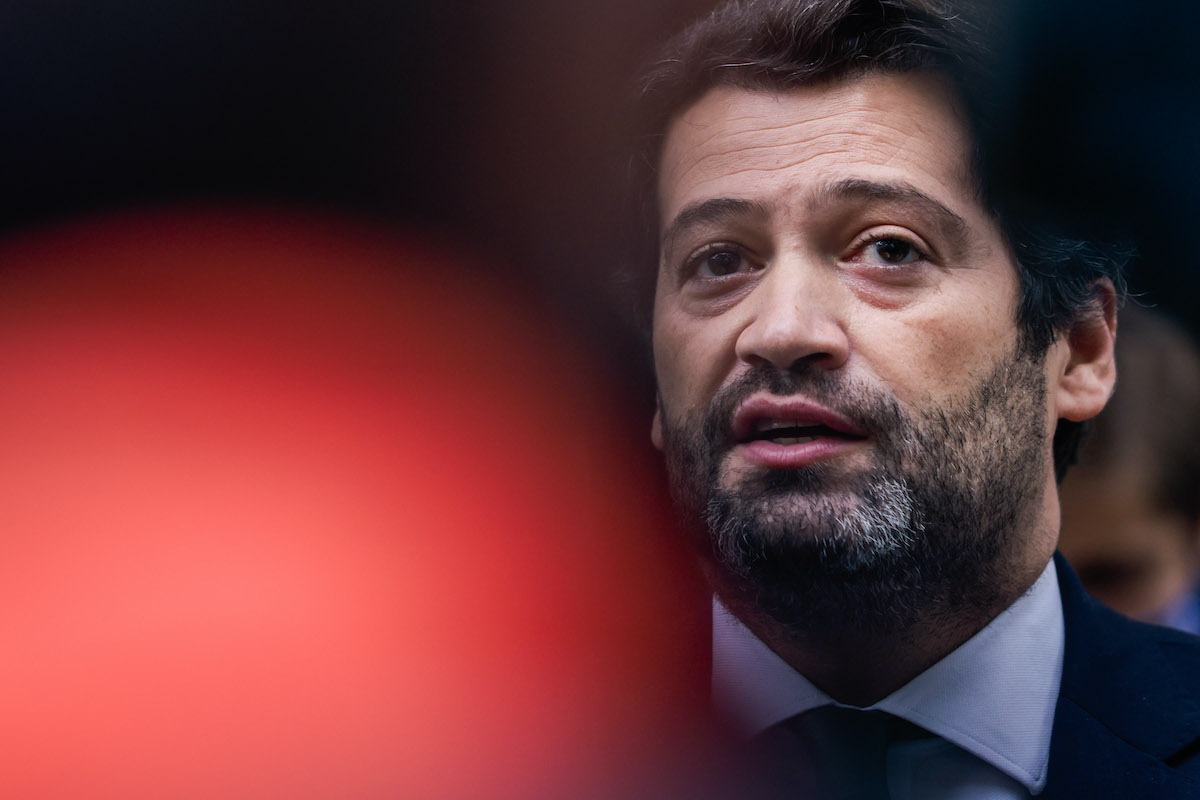 The leader of Chega, André Ventura, is going to ask the PSD president Rui Rio for a meeting to "analyze the probable scenarios for the construction of a right-wing majority" that will take the PS out of power.
Intercampus' recent poll for CM / CMTV and Jornal de Negócios showed that the PS continues to rise in voting intentions and the PSD goes down.
With the gap between PS and PSD widening, André Ventura will again put pressure on the leader of the largest opposition party, so that the right again gain ground. According to Expresso, the leader of Chega says that he will challenge Rui Rio this week for a meeting with a view to future understandings between the two parties.
"I will propose a meeting this week to Rui Rio to see if the idea is to continue to allow this state of affairs or to make tough and serious opposition, with the aim of saving Portugal," he announced in the Twitter.
For André Ventura, the PSD cannot continue to ignore its decline in voting intentions, allowing the PS to reinforce the leadership in the polls.
"The polls that have been published today and in the past few days on various OCS[media outlets]should be read very seriously. Enough and PSD have to assume whether or not they want an alternative to the Costa Government, or if it is better to continue to enjoy the polls [orgãosdecomunicaçãosocial)devemserlidasmuitoasérioChegaePSDtêmdeassumirsequeremounãoumaalternativaaoGovernodeCostaouseémelhorcontinuaragozarcomassondagensand pretend that everything is fine", He added.
The single deputy again stressed that without Chega's support, there will be no right-wing government, and the PSD is responsible for discussing possible agreements.
With regard to municipal elections, the president of Chega said that the political objective "is to prevent the PS from continuing to be the party with the largest number of chambers and to allow Chega and PSD together to have a greater number" of municipalities in Portugal.
"This will be a signal not only for the country, but for the PSD itself, to realize that it will not govern without Chega in the next legislative elections", he stressed.
Chega decided to run for local councils without coalitions, "Except in the Azores where the situation is still under analysis", and, in the post-elections, "only and only when it is fundamental, to remove the PS from the arc of municipal governance and to create majorities on the right".
"The municipalities will allow us to have a barometer of the country in relation to the implementation of Chega and, therefore, we decided to take a risk. We will do what others will not do. We are going to take a chance and it can go well and it can go bad ", he added.

Liliana Malainho, ZAP // Lusa