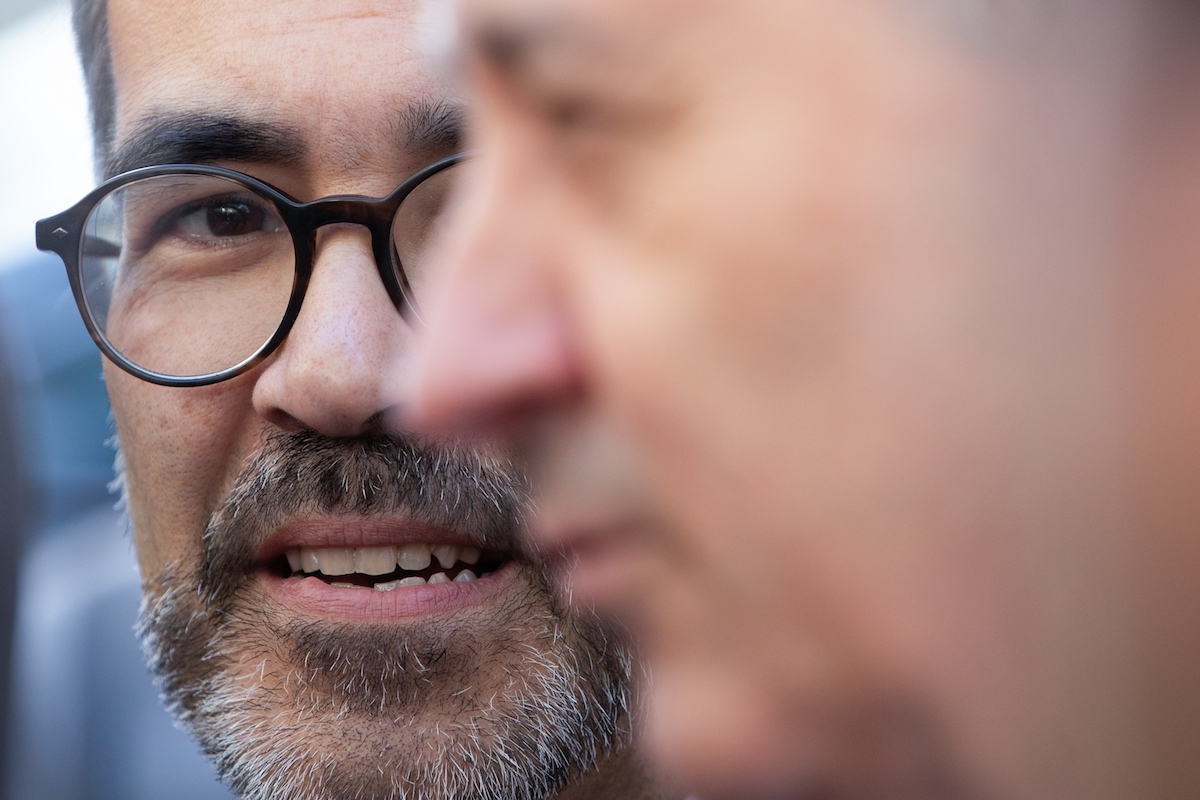 The timing of the MEP's moves, writes Público, may have caused discomfort with the hard core of Rio, but it was not surprising. Rangel is currently touring the country in a series of pre-campaign initiatives for local authorities.
The recent media storm surrounding Paulo Rangel, following his interview with the High Definition program, are causing annoyance to the hard core of Rui Rio. This is because, in addition to the interview, the MEP has been regular presence in the media for having agreed to participate in numerous pre-campaign initiatives for the next municipal elections on September 26, which allow him a close contact with voters.
The timing of these moves, writes Público, may have generated discomfort, but it was not surprising. At the same time, Rangel's leading role is also being analyzed from the perspective of other candidacies, such as that of Luis Montenegro, which, depending on the outcome of the local authorities, must decide whether to move towards the leadership of the PSD.
Rui Rio had already been asked about the MEP's full agenda and about the possibility of his advancing to a possible candidacy — benefiting from the exhibition —, but the social democrat leader refused to answer. As the same newspaper recalls, Luís Montenegro rehearsed, in January 2019, a similar strategy, which analysts understood to be "of leader's provocation" on the eve of an important election for the PSD, as is happening now. The result, however, was not positive, with Montenegro the come out defeated.
The possibility of Paulo Rangel running as a candidate for the leadership of the PSD is seen with some naturalness, after having refused to head the candidacy from the Social Democrats to the Porto Chamber, in January of this year, after weeks of reflection.
Also in the pipeline is a possible re-candidacy of Luís Montenegro, although many of his former supporters believe he will not advance. Still, a candidacy of Paulo Rangel would divide Rui Rio's support base, which could mean an advantage for Montenegro.
The PSD is thus preparing to see its internal future decided on the night of September 26, when the party waits. retrieve some of the lost cameras for PS in 2017.

ZAP //