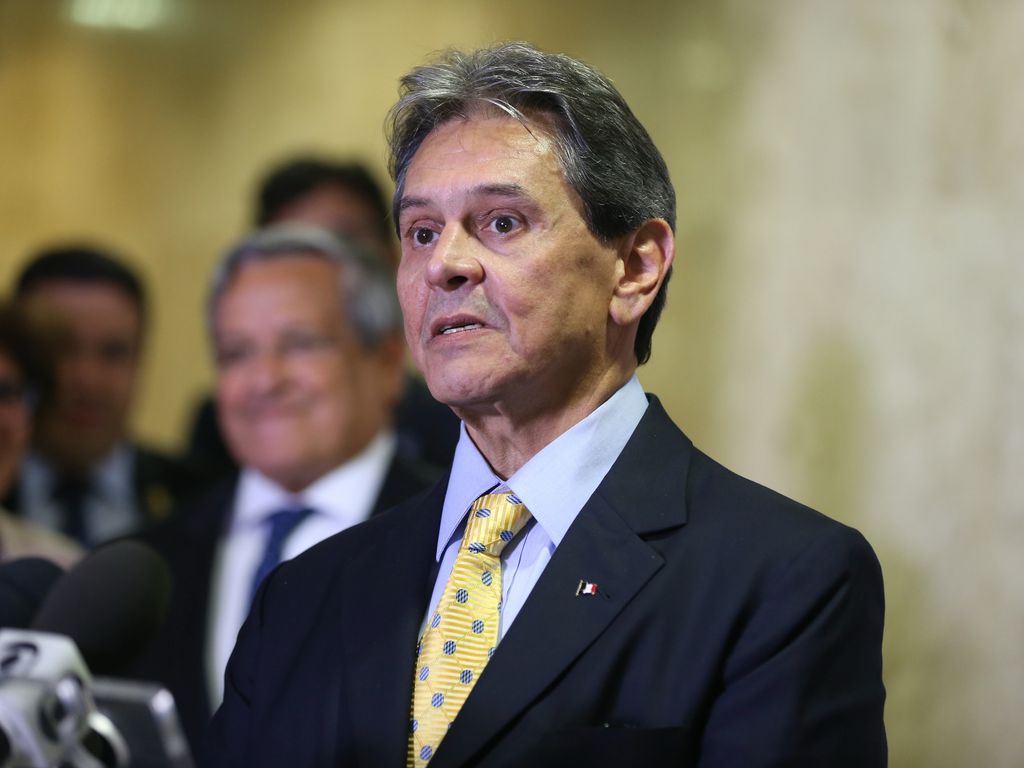 Former federal deputy and national president of the PTB will pay compensation for homophobic offenses against the governor of Rio Grande do Sul; there is an appeal
Valter Campanato/Brazil Agency
At the request of the PF, Roberto Jefferson has been preemptively imprisoned since the 13th of August

The former federal deputy and national president of the PTB Robert Jefferson was sentenced to pay R$300 thousand in damages for homophobic offenses against the governor of Rio Grande do Sul, Eduardo Leite (PSDB). The amount will be allocated to the Fund for Reconstitution of Injured Assets, of the Public Ministry of the State (MP-RS). There is still appeal. "Framed as homophobic, the defendant's speeches, comparable to the crime of racism, the affected community must be compensated", says an excerpt of the decision signed by Judge Ramiro Oliveira Cardoso, of the 16th Civil Court of the Central Court of the District of Porto Alegre.
Jefferson was convicted for claiming, in an interview with Radio Girl Scouts, in March of this year, the "fag" toucan. The homophobic offense was pronounced when the former parliamentarian, arrested in the Mensalão scandal, criticized the restrictive measures against the new coronavirus adopted by Leite. "It's an absolute shame, right, this guy, what he's doing in Rio Grande do Sul. He has an absolutely immoral, undignified, incorrect dictatorial vocation, isn't it? Something narcissistic, sick, something addicted like that, isn't it? I would even say that it's not a manly thing, for you to pick up an ice cream seller, spank, arrest, it's not a manly thing, it's not a manly man thing, is it? I would even say it's a fag thing. I would even say to you Milton that this is a fag thing. I don't know what his behavior is like, but I would say it's a
typical fag role, it's not a man's role, this hatred of the people, hatred of the family," said the PTB chief.
Eduardo Leite assumed homosexuality in July this year, in an interview with journalist Pedro Bial, from TV Globo. "I'm gay. And I'm a gay governor, I'm not a gay governor," he said. Roberto Jefferson was preemptively arrested on August 13, as part of the investigation that investigates attacks on democracy and institutions. In the decision that granted the arrest request formalized by the Federal Police (PF), Minister Alexandre de Moraes, of the Supreme Federal Court (STF), stated that the former deputy "is part of the political nucleus" of a criminal organization "that has for one of its purposes to destabilize republican institutions".