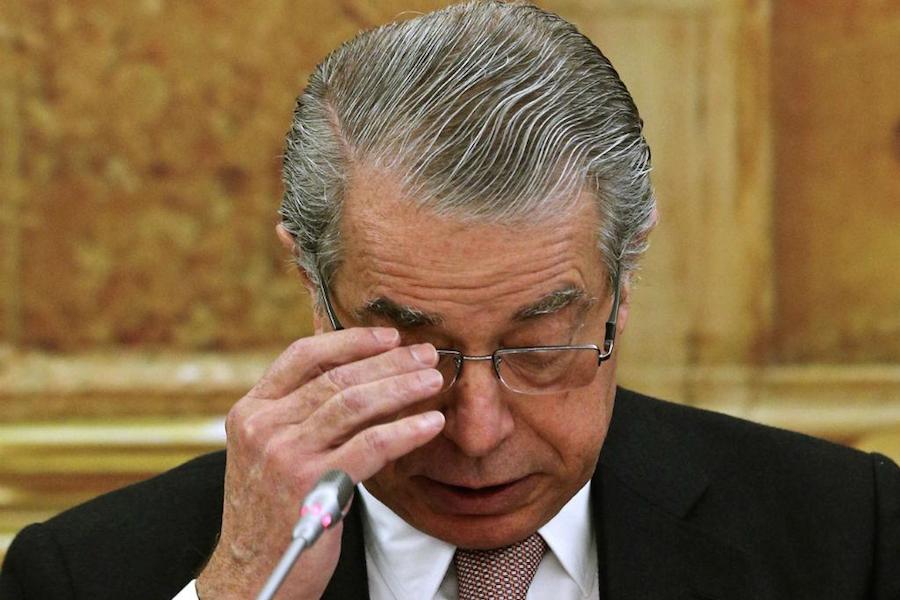 The defense of the former president of BES, who is on trial for three offenses of breach of trust under Operation Marquis, asked the court for medical expertise due to his preliminary diagnosis of Alzheimer's.

According to Jornal de Notícias, Ricardo Salgado's defense has already sent medical reports to the court that prove that the former banker had a preliminary diagnosis of Alzheimer, having asked the judge to carry out more medical examinations to prove the disease.
According to Correio da Manhã, the defense claims that its client "has been feeling difficulties and memory lapses" and "emotional, physical and psychological strain".
Salgado has been monitored at the Senior Neurological Center and at the Champalimaud Foundation clinical center, where he carried out tests to investigate "a condition of cognitive decline".
The doctor who observed him in June, says the CM, says that this situation "has evolved with increasing difficulty for the performing cognitive tasks and progressive loss of autonomy".
The defense claims that the neurological expertise is "strictly necessary and mandatory", as it is important to understand if "their cognitive capacity, including the level of memory and response interaction capacity (such as a judicial interrogation in a trial) is affected" .
The decision is now in the hands of the presiding judge Francisco Henriques, but it should only be known after legal vacation. Anyway, even if the new exams attest this preliminary diagnosis, as well as a weaker state of health, the judgment in the scope of the Operation Marquis process will continue, JN writes.
The former president of BES was pronounced by Judge Ivo Rosa for three crimes breach of trust, in a related and separate proceeding, for allegedly having embezzled 10.7 million euros from the Espírito Santo Group.
Not agreeing with this separation of processes, his defense filed an appeal to the Court of Appeal in Lisbon, but this did not prevent the start of the trial. However, Salgado has not attended sessions at the Lisbon Justice Campus.
The 77-year-old former banker can be excused from the sessions under the law in force due to his age and the covid-19 pandemic, recalls JN.
However, it was seen this week, walking in Sardinia, in Italy, after having traveled to Switzerland for a medical appointment.

ZAP //