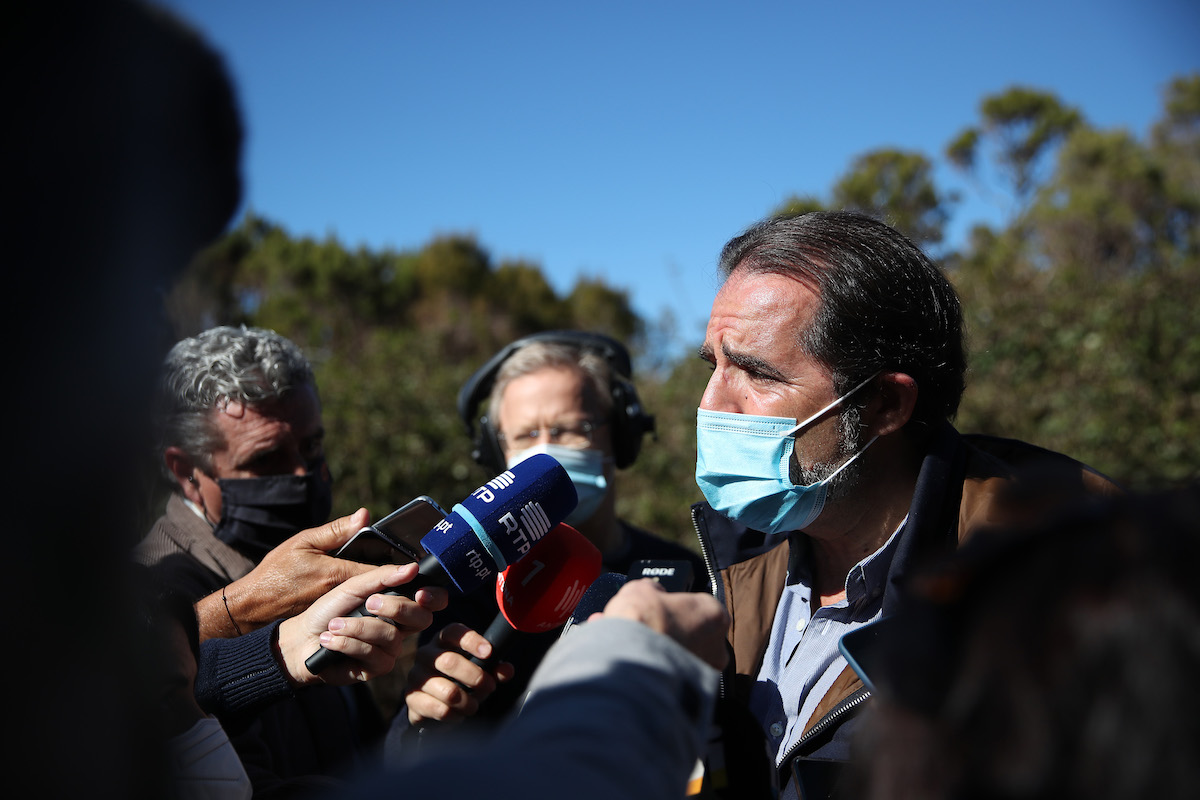 On Wednesday, the Regional Government of Madeira was the target of searches by the Public Ministry. The president of the Regional Government, Miguel Albuquerque, is the main target and speaks about "political motivations".
One day after the Judicial Police carried out searches of departments of the Madeiran Government, related to the award of the concession for the exploration of the Free Zone, Miguel Albuquerque spoke of "political motivations".
The investigation is related to suspicions of the "practice of crimes of malfeasance, corruption and economic participation in business", whose main aim is Albuquerque himself.
"I am not accused of anything, nor am I condemned for anything. I have always acted within ethical standards and I will continue to do so ", said the chief of the Madeiran executive, on the sidelines of a visit to a pedestrian path, stressing that the regional government is collaborating with the justice.
Despite admitting the possibility of being able to make "wrong or controversial decisions", Miguel Albuquerque stressed that this is not the same thing as making an illicit decision.
Alberto João Jardim, former president of the Regional Government of Madeira, blamed the PS and Bloco de Esquerda for the "noise" around the Free Zone, in a Facebook post.
"Coincidence! When the socialists, supported by the communist fascism of the so-called 'left' (ex-UDP) 'bloc', try to burst the Free Zone – which benefits foreign competitors – this 'noise' now appears… based on the cowardice of an anonymous letter " , wrote.
Cited by Public, Paulo Cafôfo, leader of PS-Madeira, is convinced that the truth will be ascertained. Paulino Ascensão, from the Bloc, is more critical and says it is unacceptable for those who govern to use this power to "solve their personal lives".
At the origin of the investigation is a complaint lodged by Gil Canha, a former independent deputy at the Madeiran assembly, about alleged links between the sale of a hotel in the Albuquerque family – Quinta das Rosas – to a real estate fund that would be controlled by the Pestana Group.
The deal was concluded in the same year in which the Government decided to extend, by direct agreement, the concession of the Free Zone of Madeira to a company in the universe of the same Pestana Group.
The hotel group already rejected the supposed link, guaranteeing, in a statement, that "it is not, nor has ever been" a shareholder or holder of participation in the fund's management company.

Liliana Malainho, ZAP //