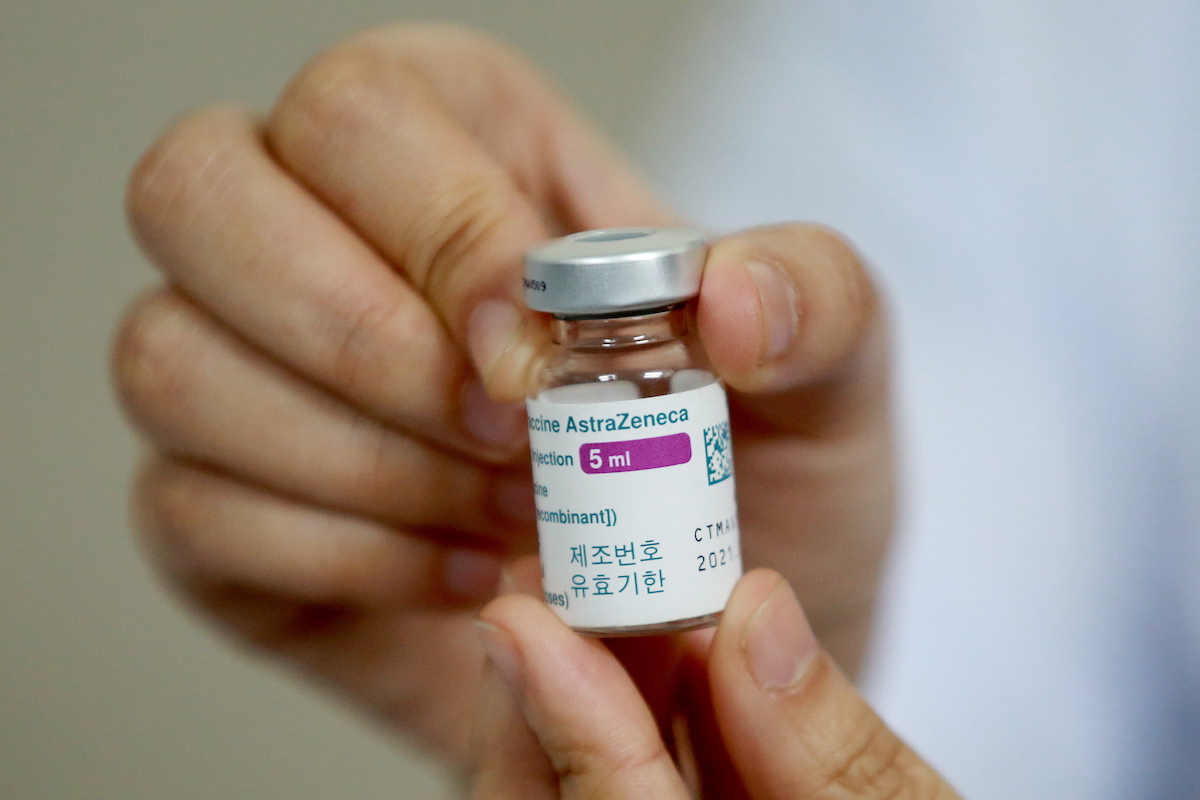 People who have not received the second dose of AstraZeneca vaccine do not need to make an appointment for the second dose, they just need to go to the respective center at the specific time for this type of vaccination.
After shortening the interval for taking the second dose of AstraZeneca vaccine, task force for vaccination urges all users who have not yet received the second dose to go to the vaccination center where the first was administered.
A task force of the vaccination against covid-19 reinforces the "previous guidance already disclosed regarding the anticipation of the 2nd dose of the AstraZeneca vaccine to an interval of 8 weeks from the date of the 1st dose" in order to "accelerate the safety of all", he says in note sent to Sapo 24.
Those responsible for coordinating the vaccination effort encourage "users who are in this situation, and who have not yet been contacted, to present themselves proactively at the same Vaccination Center COVID-19 (CVC) where they took the 1st dose".
According to the task force, the times of each vaccination center can be consulted on the DGS website, and it is also reminded that "users who took the 1st dose of the AstraZeneca vaccine until May 16 must take the 2nd dose in the week of July 5th to 11th" and "users who took the 1st dose of AstraZeneca vaccine from the 17th to the 23rd of May should take the 2nd dose from the 12th of July".
"If the intended Center has a high affluence level, it is recommended that the user consider taking the 2nd dose during the weekend, a period during which, as a rule, the waiting time has been shorter", it can be read on the same note.
In June, the Directorate-General of Health (DGS) decided to reduce the interval for taking the second dose of Astrazeneca vaccine from 12 to eight weeks to ensure "faster protection" against the transmission of new "concern variants" of the virus SARS-CoV-2.
Last week, one million vaccines were administered to residents in mainland Portugal between July 5 and 11, part of which was due to the advance in taking the second dose of Astrazeneca.
Also this Tuesday, it became possible for people aged 23 or over to schedule their vaccination against covid-19.