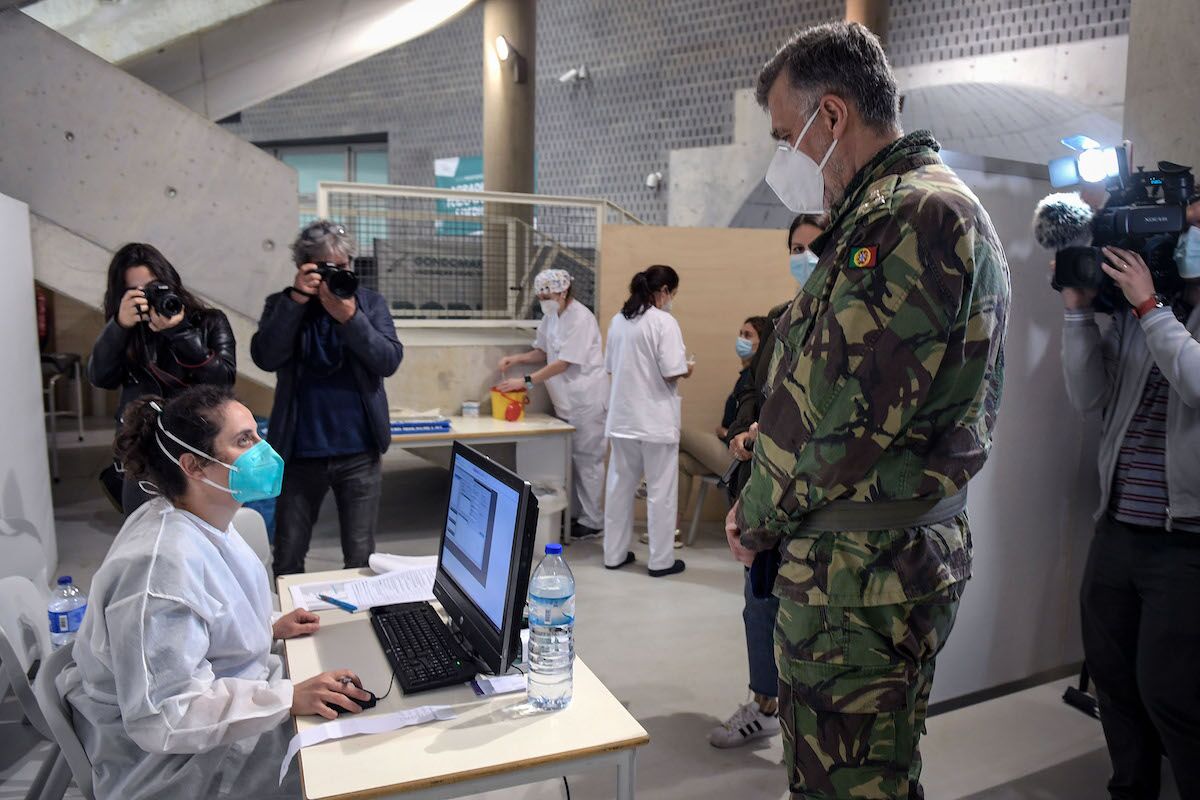 In an interview with TVI, the vaccination plan coordinator, Vice Admiral Gouveia e Melo, said that online self-scheduling for people aged 50 and over should open on Thursday afternoon.
The person responsible for the vaccination plan in Portugal said that people aged 50 or over are already being vaccinated through local scheduling, ie, contacted by health authorities. However, he said that online self-scheduling for this age group expected to open on Thursday afternoon.
Regarding the rate of vaccination, Gouveia e Melo said that it will be accelerated throughout the country, since more doses of the vaccine will arrive in Portugal. Currently, an average of 80,000 vaccines are being administered per day, he said, cited by the newspaper Público.
In the interview, the vice admiral justified that the regional differences in vaccination are mainly due to the age asymmetries.
Lisbon and Vale do Tejo, Algarve and Norte are the regions that were most lagging behind in this process and, until now, vaccination was taking place "by age groups" to cover the age of 60 and each region has a different structure.
By "protecting the age group above 60 years", a group that "we are finishing vaccinating this week", "we protect in terms of the historical incidence of deaths and hospitalizations 90% of the population that was hospitalized in this covid pandemic", he added.
Faced with the suggestion of Marcelo Rebelo de Sousa for changes to be made to the risk matrix, Gouveia e Melo said agree with the President. "This is the right time" to review.
"The most fragile part of the population is almost completely protected. The way of thinking about the pandemic has to change ", added the person in charge of task force.
Regarding group immunity, the official warned that it is an "important step in the process", but "it is not the end". "I don't know if after that we won't have to maintain a high pace in order to achieve other goals," he warned.
Despite this, he was confident that immunity will be achieved at the scheduled time, In August, if all goes well with the delivery of vaccines within the deadlines agreed with the pharmaceutical companies

Liliana Malainho, ZAP //