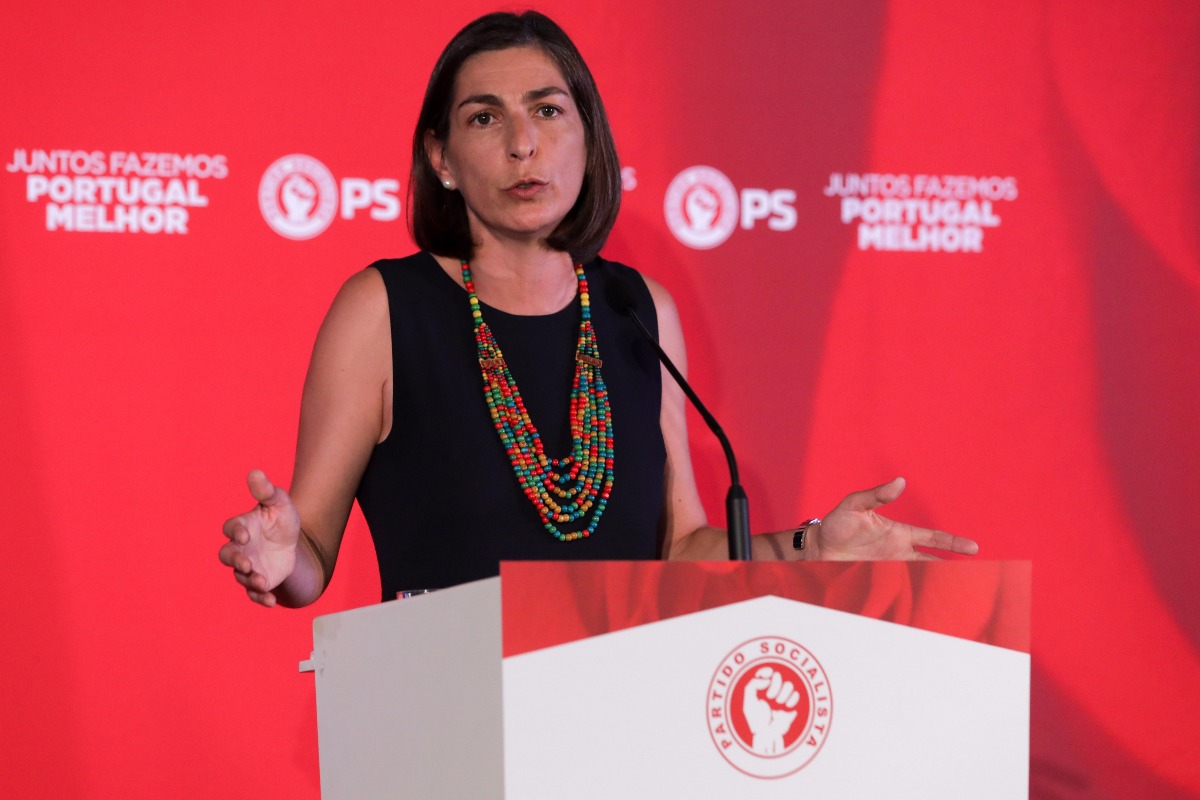 The parliamentary leader of the PS, Ana Catarina Mendes, criticized the statements of José Sócrates who, in response to Fernando Medina, attacked the leadership of the party.
In an interview with TVI, on Wednesday night, José Sócrates replied to Fernando Medina, who argued that the suspicions that fall on the former prime minister undermine the confidence of the Portuguese and undermine democracy.
"The essential thing is not that character", shot Socrates, and immediately added: "Let's talk, therefore, of the principal who is the PS leadership and its direction. And these statements say everything about what the Socialist Party really thinks, or rather, its leadership, "he said, adding that he left the PS because he could no longer stand the party's silence.
On Circulation of the Square, on TVI, the parliamentary leader of the PS responded to the former ruler, classifying the attack as "a tremendous injustice", Either" to the direction of the PS, wants to António Costa himself, considering him as a traitor, not only in today's interview, but in the last days ".
"O PS never erased history your party, "said Ana Catarina Mendes, quoted by Expresso. "You know that José Sócrates gave the first and only absolute majority to the party, he was secretary-general, he was prime minister and he understands that, in a judicial process, he always said that he would let the process run in court, leaving it to do the job it has to do."
Unlike Medina, the socialist chose not to comment on the facts of the accusation or on the behavior of the former prime minister.
If the accusation is confirmed, as we are talking about a former prime minister, this means that "citizens have a legitimate need to look at the parties with suspicion too", he acknowledged only.
Despite understanding the need to give an interview at this point, the parliamentary leader of the PS recommended "Went" to José Sócrates. "There are times when modesty is needed and modesty advised us not to have a new session of justification here, explaining things."
This Wednesday, Fernando Medina broke the silence that has been felt in the PS since Friday and reacted to the accusation of José Sócrates, affirming that the decision of the investigating judge Ivo Rosa is "enormous gravity and uniqueness".
"Someone who serves as prime minister, like another elect, has a supreme responsibility, the responsibility of the millions of people who voted and the thousands who directly supported him. [A confiança] is called into question when a court decision of this nature is seen, "said the Mayor of Lisbon.
Last Friday, the former Prime Minister was cleared of the crimes of corruption in Operation Marquis, but Judge Ivo Rosa accused him of having "sold" himself to his friend Carlos Santos Silva. But the crime has already expired and, therefore, Socrates is only accused of money laundering, risking up to 12 years in prison.

Liliana Malainho, ZAP //