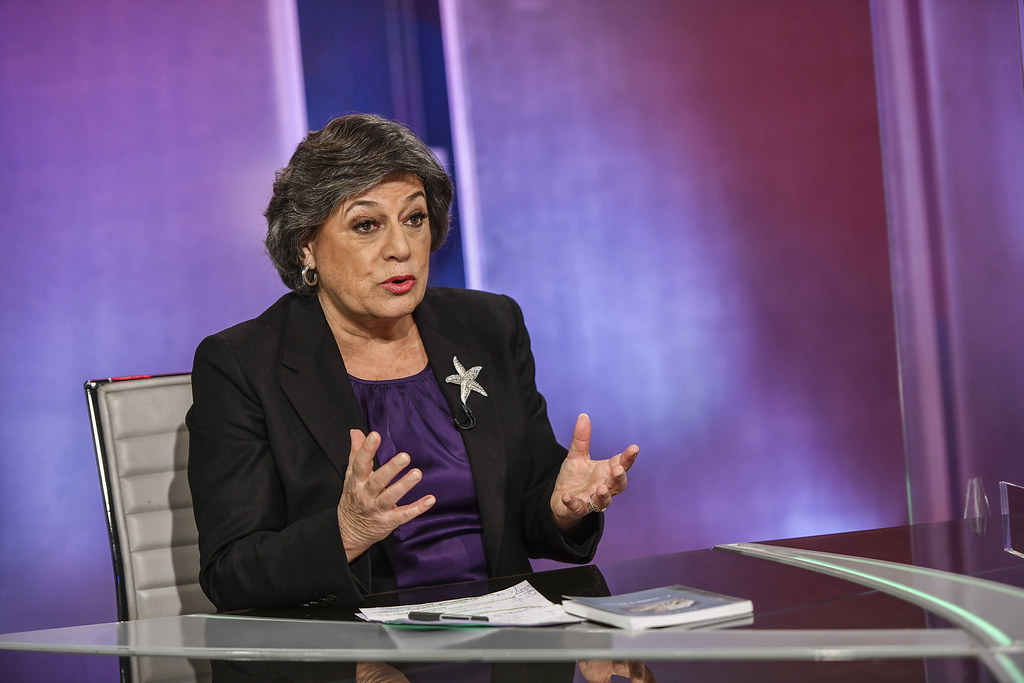 Former presidential candidate Ana Gomes on Thursday criticized António Costa and other PS leaders for remaining silent about the Operation Marquis case and blamed several governments for the ineffectiveness in fighting corruption.
In an interview with the program "Hora da Verdade", da Renascença and the newspaper Público, Ana Gomes praised the Mayor of Lisbon, Fernando Medina, for her statements this week about José Sócrates and criticized António Costa and other leaders for being silent , affirming to fear "that there are a lot of people, in the bases of the PS and not only, that still has the cult of Socrates".
Asked whether the instructional decision in the Marquis case should have consequences, Ana Gomes says that this "is an essential issue for the country to be able to have confidence in its institutions and in the institutions of justice".
For Ana Gomes, there must be consequences such as those explained by Fernando Medina, on Monday, in his comment space also on TVI, who considered that the fact that José Sócrates was pronounced for crimes of money laundering and falsification of documents Central Court of Criminal Investigation is unacceptable from an ethical and it erodes democratic life.
"I'm just sorry that there are no more voices from the PS, elected from the PS, saying that, in particular their top managers. And to draw political consequences from what is known, regardless of what justice may find out. Political consequences cannot be drawn, knowing that a PS Prime Minister has marketed the post. Who took advantage of the position to take personal advantage. As Fernando Medina said, this breaks citizens' trust in political institutions. And I am talking about an institution that I cherish, which is my party, the PS ", he said.
In the opinion of Ana Gomes, the silence of António Costa and other leaders and even militants of the PS "It's deafening".
"It gives the impression that, either there is commitment, or there is a dismissal of an assumption of responsibility that the PS also has to do. Because the PS has to accept that it allowed itself to be instrumentalized by an individual who had many qualities, but also had tremendous defects, namely that of taking advantage of the position to take personal advantage in corruption schemes, to the detriment of the country ", he stressed.
In the view of the ex-presidential candidate, the PS "cannot pretend that this has no political consequences". "The PS and its leaders still do not want to assume that it is necessary to make a self-analysis and self-criticism, even for preventive purposes so that this does not happen again and, above all, for its own militants to draw consequences ", he said.
Asked how parties can prevent such cases, Ana Gomes said that "the simple fact that the PS does not carry out this self-analysis exercise of what represented the era of Socrates is an excuse for parties not to do it either".
"This phenomenon is not exclusive to the PS, I am sorry to say. The PSD's own reaction, through the voice of Rui Rio, seems to me ineffective, insufficient and poorly directed. It is not just to address criticisms of justice, it is to reflect on political responsibilities. Because those who give, or do not give, the means to justice, those who allow justice to organize themselves in a certain way are the political leaders ", he said.
In the interview, Ana Gomes also harshly criticizes the various governments for the ineffectiveness of combating corruption. "There are some people within the structures of successive governments who have interest in not going to the bottom of corruption because there is tremendous promiscuity, because there are revolving doors, because there are deals that have always been done with friends, "he said.
Regarding the Government's plan against corruption, Ana Gomes says she uses what the prosecutor Maria José Morgado said: "In general theory, it is very beautiful, nobody has anything to say ". "But the issue is the action and one of the aspects of the action is precisely means, means for the MP [Ministério Público] in particular and the courts can do their job, means of financial expertise, information technology, etc. ", he said.
However, Ana Gomes considers that the lack of means "is not an excuse for not acting, but a reality".
"IT'S political irresponsibility. These means must come from politics, that is why we have a Ministry of Justice, that is why there is Government: to ensure that there are those means. Undoubtedly, in the face of organized crime and high economic and financial crime, these expert means, namely financial and computer advice, are essential. And they don't exist. And it's not just at the level of the MP, it's from the courts, "he said.
In the same interview, asked about the documentation in which she asked for the reassessment of the Chega party that she handed over to the Attorney General's Office (PGR), Ana Gomes said that the issue "is being taken seriously".