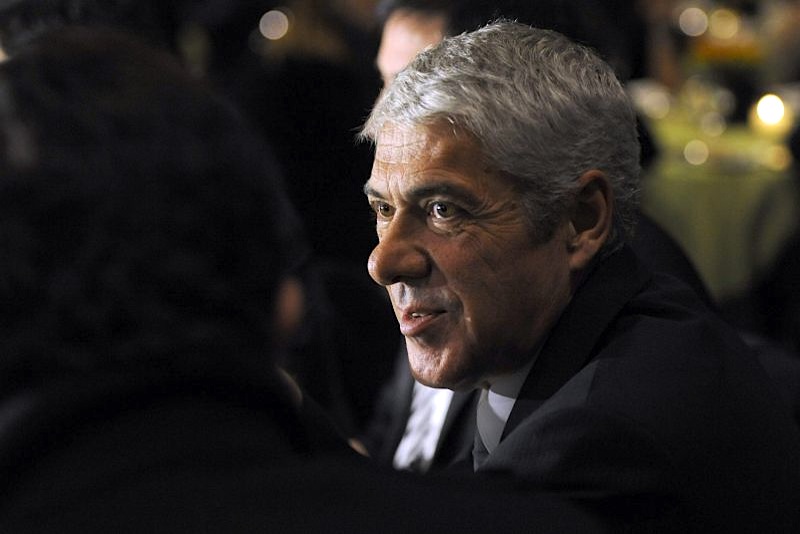 In Portugal, "you arrest first and ask questions later", considers former prime minister José Sócrates, in an opinion article published this Monday in which he reacts to the arrests of Luís Filipe Vieira and Joe Berardo.
"All the same, all the same, all desperately the same. The detention used to investigate and the violation of the secrecy of justice used to defame." This is how Joseph Socrates starts his opinion article, published this Monday in Diário de Notícias.
In the article, the former prime minister argues that the detention used to investigate "has ceased to be an extraordinary device of legal action" and has become "an ordinary instrument of state violence when it identifies the social enemy".
"Now, hang on first and ask questions later; now, people are dragged to jail to humiliate, depersonalize and intimidate others", considers José Sócrates, noting that the secret of justice has become a tool that replaced the "presumption of innocence with the public presumption of guilt".
"Slowly, on the way to a police state", he stresses.
For Socrates, the "justicers" are the "untouchables" and the "justiciables" are "problematic". "The expression sets aside the classic foundation of personal dignity and universal rights and invites us to separate one from the other", he explains in the opinion article.
Joe Berardo e Luís Filipe Vieira they are "justifiable" who are no longer "individuals with rights". In the case of the president of Benfica, he says, there was not even "a word of sympathy for who was the leader of the team just yesterday".
"The corpse hasn't cooled off yet and there you can only see calculation and ambition and power and opportunism."
Finally, the former secretary general of the PS comments on the interview with the president of the Supreme Court of Justice, Henrique Araújo, to the online newspaper Observador, in which he referred that there was an "excess of defense guarantees".
"The presiding judge is not impressed that the criminal authorities imprison for eleven months without presenting any charges during this period", he says, in a reference to your detention in 2014.
"It's no wonder that one, two, three, four, five, six times the legal deadlines for investigations are postponed indefinitely. He is not impressed by the shameless and blatant violation of the secrecy of justice. None of this provokes any reflection", he concludes.

ZAP //