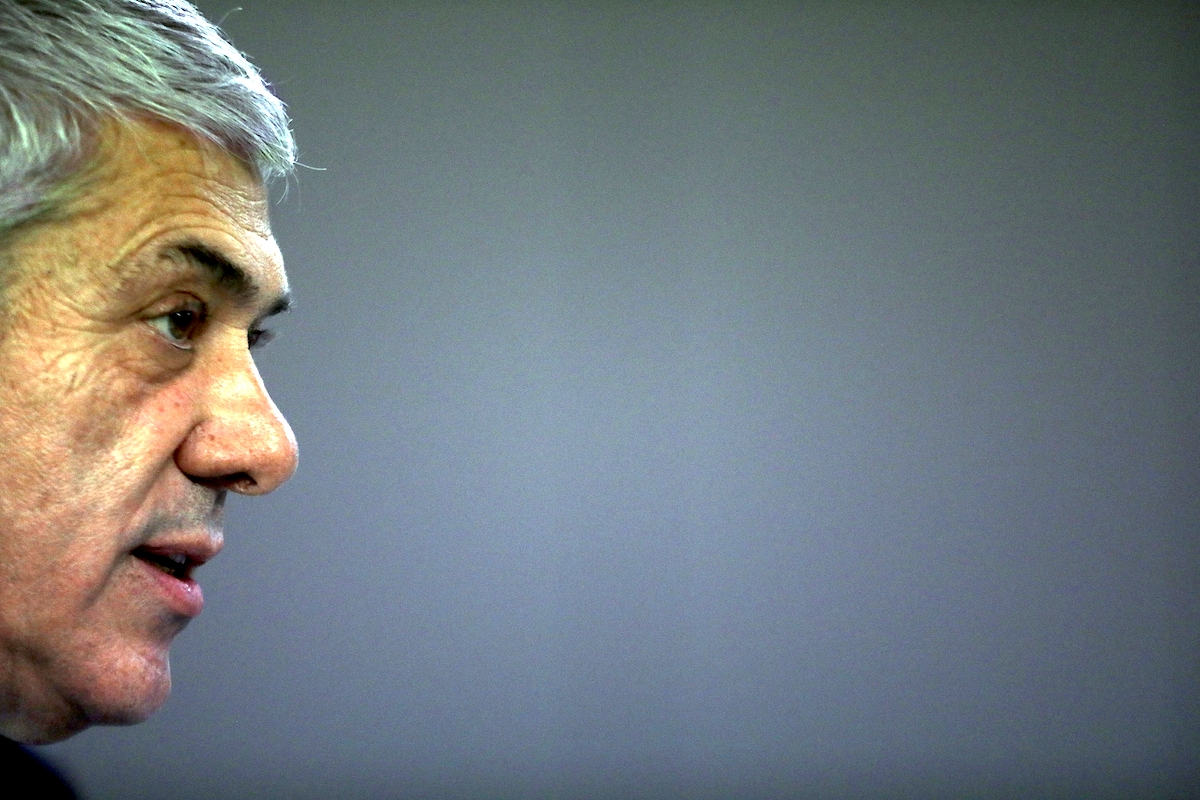 The former prime minister stated that the investigating judge "has no right" to indict him "for new crimes" and accused Fernando Medina's "mastermind" in the PS leadership of "profound channeling".
It was the first interview of Joseph Socrates after, last Friday, hearing the investigating judge Ivo Rosa, at the Justice Campus, in Lisbon, dropping 25 of the 31 crimes of which he was accused.
The former prime minister has been cleared of all corruption of which he was accused by the prosecutor, but will face three crimes of money laundering and three of forgery of documents.
Interviewed on TVI, by José Alberto Carvalho, the former governor started by asking the interviewer for "a minimum of rigor", reinforcing that the judge did not "declare him corrupt".
"The judge did not declare me corrupt, we are in the instruction phase, in which this or that is not declared, what we do is to understand whether or not there are signs to bring to trial or not ", he affirmed.
Socrates took the opportunity to criticize the investigating judge, in an allusion to a crime of corruption that was not mentioned in the indictment, but which was pointed out by Ivo Rosa, who declared it, however, prescribed, although related to the pronunciation for money laundering.
"This crime is not part of the prosecution. AND it is false, absolutely false, unfair to me and engineer Carlos Santos Silva, "he said, arguing that this crime of corruption without an act" no longer exists in the Penal Code "and that it is now about receiving an undue advantage.
In any case, the ex-prime minister wanted to reinforce that "this crime not only does not exist but is prescribed" and was never presented to him in seven years so that he could defend himself, but he said that he will "defend himself against these facts and this imputation ".
The judge "you have no right to indict me for new crimes who were not in the prosecution, because the judge does not accuse again. These crimes of money laundering are not the ones that were "in the prosecution of the Public Ministry, he said.
"During these seven years, this crime was never presented to me as being a crime that I had committed and against which I could defend myself," he said, considering that, during this period, he proved that it was "false" that he was "the owner of some hidden fortune ".
Regarding Ivo Rosa, Sócrates did not want to make "any appreciation to the judge", saying that he has "no sympathy or any dislike" for him and that he was "a judge chosen according to the rules of the law, something that did not happen with Carlos Alexandre".
But he considered that this "Went beyond your power". "I think it is illegitimate for a judge to spend a lot of time characterizing a crime that I could not defend myself from," he said.
"This is too humiliating"
Socrates also observed that, after leaving the post of prime minister, he did "some things" at the request of his friend Carlos Santos Silva placeholder image, pointing to the example of Algeria.
"I did it for him and for the Lena company, as I did for several other companies. I thought it was my own duty to do so. Several businessmen asked me for help in contacting people. This does not seem to me to be an activity that can raise the slightest suspicion. All former prime ministers do this and do it to defend the interest of Portuguese companies ", he considered.
On the "loans" of his friend and businessman, who says he has now been accused of being an active corruptor, Socrates wanted to reinforce the message that they were after the time when he was prime minister.
"In 2013 offered to help me, because I was in Paris, to do a master's degree and so that my children could finish high school at a school abroad. It was not luxury, it was an investment in my education and that of my children. It concerns me and them, and it was only in 2013, ″ said the former governor, recalling that he was no longer in the position of government leader at that time.
"When I was serving as prime minister, there have never been acts contrary to your exercise ", reinforced more than once.
Insisting on the matter, José Alberto Carvalho listed several withdrawals and cash deliveries, many of them in cash, to which the former governor replied that "the money was for Carlos Santos Silva". "Not all withdrawals were to be delivered to me," he said.
But, at the interviewer's insistence, and with the journalist pointing to his mother's "wealth" and "safe", Socrates lost his cool.
"It is time to end this, José Alberto Carvalho. Sorry, but this is starting to be too insulting. Do you ask me about my friend's accounts? Do me a minimum of justice. (…) It is very humiliating to talk about this, I am willing to come here and they still talk about things about my family ", he declared.
Medina's "mastermind" and his "profound channeling"
The former prime minister also attributed the criticisms made by the Mayor of Lisbon, Fernando Medina, to his "principal" in the leadership of the PS, which he accused of "profound channeling" and of "settling accounts with his moral cowardice. ".
"I heard these statements and listened to them with due disgust. But let us concentrate on the essential, because the essential is not that character, the essential is the one who tells him to say that. Let us talk, therefore, about the principal, "responded Socrates, without ever mentioning the name of the PS general secretary and prime minister, António Costa.
"These statements say everything about what the PS leadership really thinks. Therefore, the PS leadership thinks that it can and should make a condemnation without judgment, make a condemnation without defense, forgetting even the principle of the presumption of the innocence that is the basis of modern law ", he declared.
But the former socialist leader went even further, considering that these statements by the Lisbon mayor "They are deeply profane".
"This is painful for me, but I want to answer. The PS should be ashamed to disregard fundamental rights, freedoms and guarantees. Values ​​that made the political culture of the PS when he fought for freedom in 1975 ", he said.
Sócrates took the opportunity to say that the founder of the PS, former President of the Republic and first leader of the socialists, Mário Soares, was always at his side, even during the Operation Marquis process.
"Even there, when he expressed this companionship with me, for reasons not only personal, but understanding that it was his duty, even there tried to devalue that position. They tried to imply that he valued friendship too much ", he claimed.
José Sócrates, in conclusion style, said that he continues to understand that he did well to abandon the PS in 2018.
"I couldn't take the silence anymore. Most of those who say these things are settling accounts with their own moral cowardice. They did not say a word when I was arrested at the airport, with televisions, and based on the argument that there was a danger of escape. Today, this seems ridiculous, but I was arrested for 11 months without charge, "he added.
However, in the program "Circulatura do Quadrado", also on TVI, the parliamentary leader of the PS, Ana Catarina Mendes, criticized the statements by José Sócrates about Medina, classifying the attack of "A tremendous injustice", either "to the board of the PS, or to António Costa himself", having considered him "a traitor, not only in today's interview, but in the last days".
"The PS has never erased your party's history," stressed the socialist. "You know that José Sócrates gave the first and only absolute majority to the party, he was secretary-general, he was prime minister and, in a judicial process, he always said that he would let the process run in court, letting him do the job he has to do. ", He affirmed.