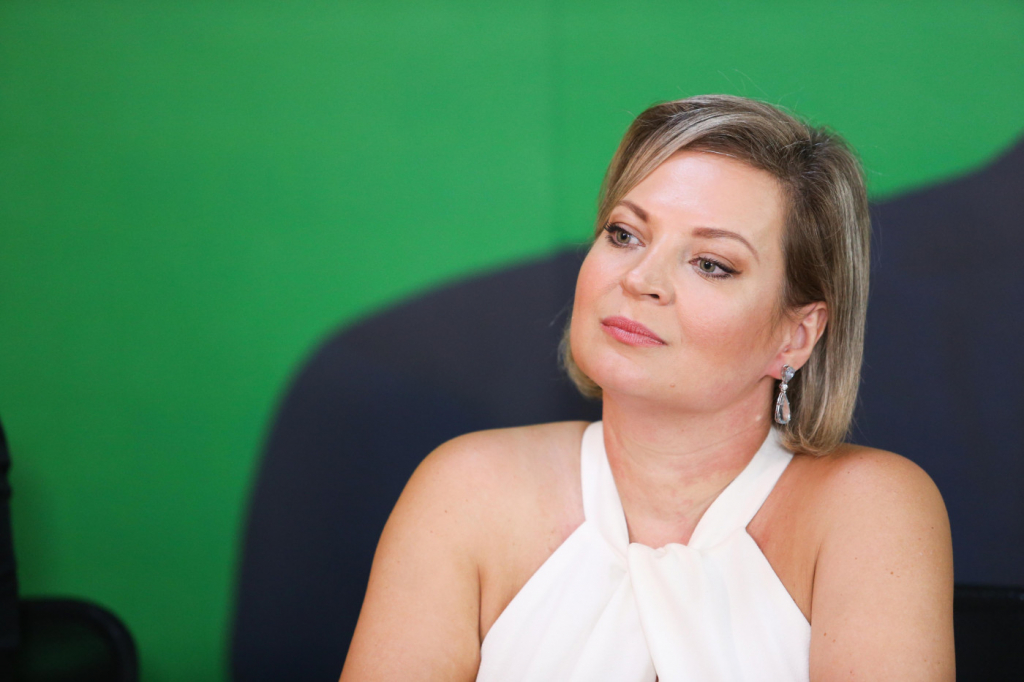 Deputy ran against Bruno in the 2020 election; Eduardo Bolsonaro was another to comment on affiliation
TIAGO QUEIROZ/ESTADÃO CONTENT
Hasselmann criticized Bruno Covas during a dispute for the mayor of São Paulo in 2020

O PSDB announced at an event this Thursday, 7th, which will include the deputy Joice Hasselmann, ex-PSL, in your pictures. By announcing Hasselmann's entry into the networks, the party drew criticism from Tomás Covas, son of the late mayor of Sao Paulo Bruno Covas, who reacted: "Shame!". The 16-year-old's stance was applauded by other netizens, who praised Tomás' courage and disagreed with the party's decision. Other comments in the post also bemoaned Joice's entry, saying the party had dug rock bottom and were disappointed. the deputy Eduardo Bolsonaro (PSL-SP) mocked the comments.
Joice began her political career in 2018, when she was the second most voted deputy in Brazil by the PSL. Joice was a strong supporter of President Jair Bolsonaro (non-party) and was the leader of the House government. Later, he broke up with the president and with his children, although he still ran for mayor of São Paulo for the PSL in 2020, when he ran against Bruno Covas. In a debate, he even sang verses criticizing the increase in property tax carried out by the Covas management. He didn't make it to the second round, in which the then mayor overcame Guilherme Boulos (PSOL). In May 2021, Joice left the PSL and have been without a party since then. In the act of affiliation, the deputy declared support for João Doria in the presidential caucuses of the party – the governor of São Paulo disputes the nomination with Eduardo Leite from Rio Grande do Sul.
Bruno Covas died in May 2021 due to cancer. Tomás joined the PSDB on August 17 and, although he is still unable to run for public office because he is a minor, he bears the surname of one of the most traditional families in São Paulo politics – his great-grandfather, Mário Covas, was governor of the state in 1990s and also died of cancer while in office. Besides Tomás, Eduardo Bolsonaro was another to speak about Joice's entry into the PSDB, but in an ironic tone. "Welcome, Peppinha," he said, with an emoji of laughter, referring to the cartoon character Peppa Pig. Hasselmann and Eduardo Bolsonaro are constantly exchanging barbs through social media.
Welcome Peppinha…🤣 pic.twitter.com/hwE2fYZTxk

— Eduardo Bolsonaro🇧🇷 (@BolsonaroSP) October 7, 2021