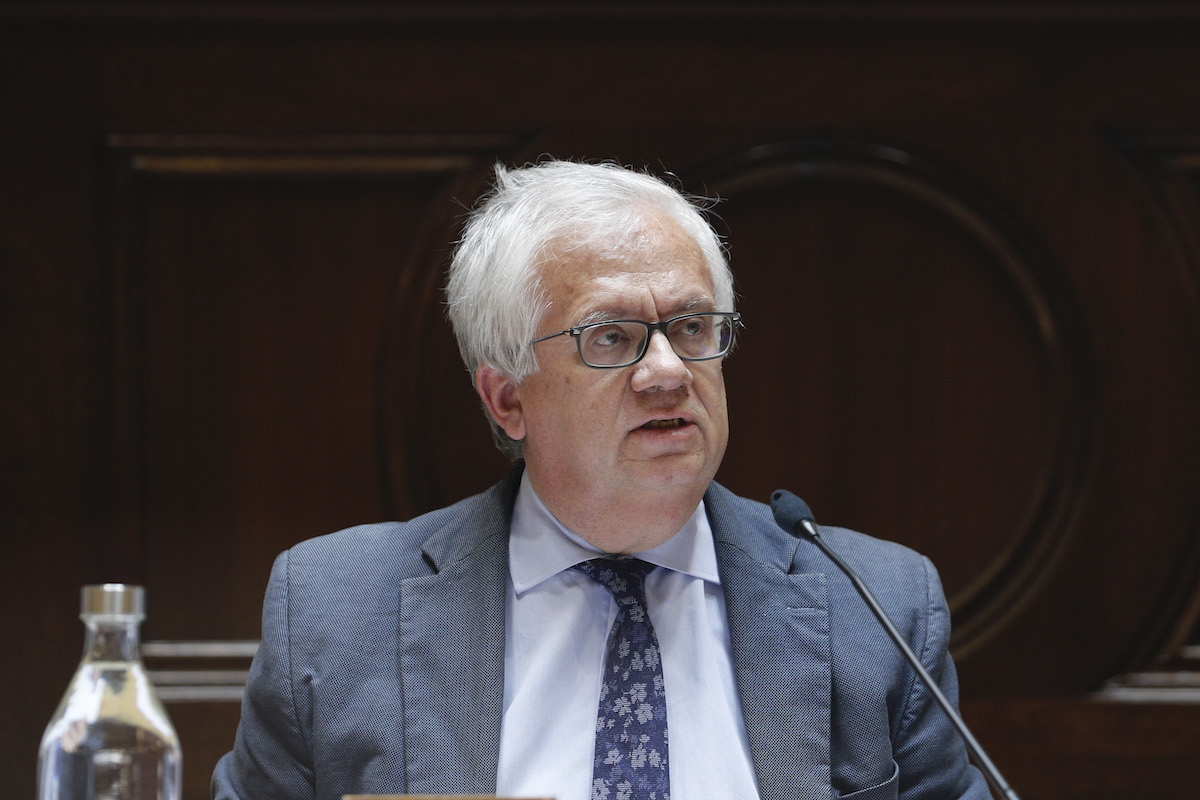 The Minister of Internal Affairs, Eduardo Cabrita, said this Friday, at a press conference, that there was "absence of cooperation on the part of Sporting Clube de Portugal" in the investigation of the title party.
At a press conference, Eduardo Cabrita spoke about the report of the inquiry concerning the intervention of the Public Security Police in the framework of the celebrations promoted by Sporting Clube de Portugal – which took place on the 11th of May 12th, 2021.
"The determinations of the PSP's national director were not complied with, who, in order of operations, established a set of activities that should be carried out in the area surrounding the Sporting stadium, from 2 pm on the 11th. [de maio], namely the definition of a perimeter through fences for the said demonstration, the control of people and the inspection of the rules applicable at the time", he stressed quoted by Público.
The government official added that "for this reason, it is determined that the IGAI now determines in autonomous process what are the circumstances" that allowed the agglomeration of "a high number of supporters" in that area, he referred.
Cabrita also characterized the use of the request for manifestation for the agglomeration of people as "a abusive use of the figure of the right to demonstrate".
In this way, the Minister of Internal Administration determined that the IGAI "to formulate a draft request for an opinion to be submitted to the Consultative Council of the Attorney General's Office on the legal limits and competent entities regarding the holding of manifestations with a manifestly inadequate nature of the objectives that protect" this fundamental right.
Cabrita also guaranteed that the oversight cabinet, in conjunction with the Presidency of the Council of Ministers, will prepare "a proposed revision of the decree of Law 406/74, which regulates the exercise of the right to assemble and demonstrate" to be submitted to the Council of Ministers for consideration.
Today, the conclusions of the inquiry were presented, and the General Inspection of Internal Administration (IGAI) concluded that no one was doing well in the scope of Sporting's celebrations, after the club had won the national championship.
A report by the entity blames the club, but also the Lisbon City Council and the Ministry of Internal Administration (MAI), still pointing the finger at the PSP.

ZAP //