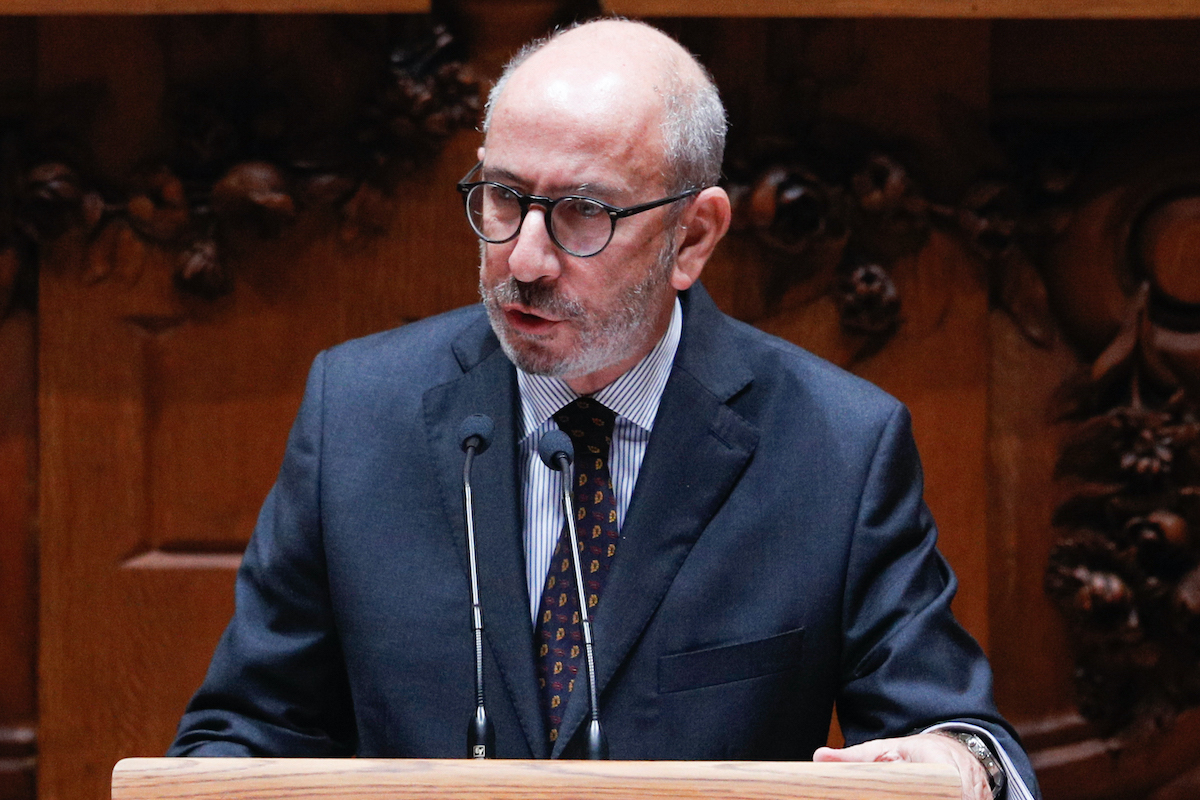 At issue is the approval that Eduardo Cabrita made of Sporting's title celebrations even after the PSP had advised against them.
The PSD and the CDS wanted to hear the Minister of Internal Administration in parliament about the approval of Sporting's festivities, but the proposal was rejected with the PS's vote against and the PCP's abstention. Left Block and PAN voted in favor of the hearing.
Social Democrats consider that "the minister was caught in a lie" and that "it was fair" to be confronted to "be able to enlighten the Portuguese" and calls the lead "deeply regrettable". António Costa watches everything "fearless and serene".
Carlos Peixoto accused the PCP of surrendering to the PS. "The PS today, now linked, say, to the PCP, which is its crutch of the moment, surrendered to the benefits of socialist power, made impossible the possibility of minister Eduardo Cabrita coming to explain what happened to the parliament", lamented the PSD deputy.
The deputy also does not rule out the possibility of proposing a listening to Fernando Medina about "the role" that the mayor of Lisbon "played in this authorization he gave for the celebration to take place in a parade".
"Everyone knows that the National Directorate of the Public Security Police was disauthorized by the minister Cabrita himself and, perhaps, we do not know if there is any due diligence with regard to the police itself and even Sporting, because Sporting representatives were in meetings with the CML and with the MAI in which everything was designed", concludes Carlos Peixoto.
Telmo Correia, parliamentary leader of the CDS, announced that the party will request the hearing of all those responsible for the report of the General Inspectorate of Internal Administration (IGAI).
"If the Socialist Party and its ally Portuguese Communist Party prevent the coming of Eduardo Cabrita to parliament, I will ask those responsible for the report to come", he says.
"We have a variable geometry contraption where a minister who ignores his responsibilities and that he doesn't even want to answer to the parliament, he is protected sometimes by some and by others", accuses Telmo Correia, stressing that the mattercan't end here".
Although the time of the parliamentary session was "shortened", the parliamentary leader of the CDS believes that "there was more than enough time" to listen to Cabrita and those responsible for the IGAI. Telmo Correia emphasizes that the matter is "sufficiently serious" for the audition to be held in September.
The report on the PSP's role in Sporting's festivities as national football champion was presented last week at a press conference attended by Eduardo Cabrita.

AP, ZAP //