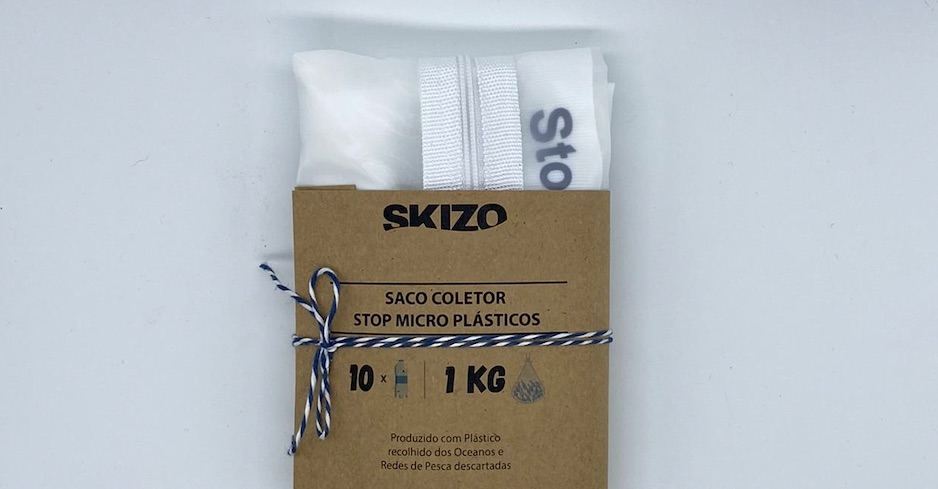 Startup Skizo, incubated at UPTEC – University of Porto Science and Technology Park, created a laundry bag that collects the microplastics released by the fibers and prevents them from being sent to rivers and oceans.
In a statement, UPTEC clarifies this Tuesday that the synthetic laundry bag "avoids the sending of small pieces of plastic for rivers and oceans".
The bag was produced from discarded fishing nets and plastic collected from the Portuguese coast and beaches by local fishermen, which are later transformed into textile material by Northern companies.
According to the company's website, a bag is equivalent to ten plastic bottles and one kilogram of discarded fishing nets.
Cited in the document, André Facote, CEO and co-founder of Skizo, states that it is estimated that "35% of microplastics released into the ocean they come from the wear of synthetic textiles during washing".
These microplastics are ingested by fish, which we then consume", he warns, adding that this bag is "a first step" to help solve this environmental problem.
According to André Facote, to use the bag, just fill it with about two thirds of synthetic clothing and put in the machine, along with other garments.
As the bags are made with a thin layer of polyamide (textile made from mesh) with openings of about 50 micrometers, the fibers that can be released from synthetic clothes are retained in the bag and can be discarded for plastic recycling", he assures.
The technological company's next steps in the development phase involve studying the possibility of "giving a second life to the microplastics collected in the bag", as well as investing in the production of bathing suits from discarded fishing nets.
So far, the brand, which started its product line with the development of sneakers, has already sold to several European countries, to Brazil, the United States of America and Canada.
The startup has also created beach bags made with plastic from the ocean, recycled cotton and linen, and later this month it intends to launch a new 'design' of sneakers to personalize.
The products are only produced after ordering, so that "only the resources necessary for market demand are used", says its co-founder.