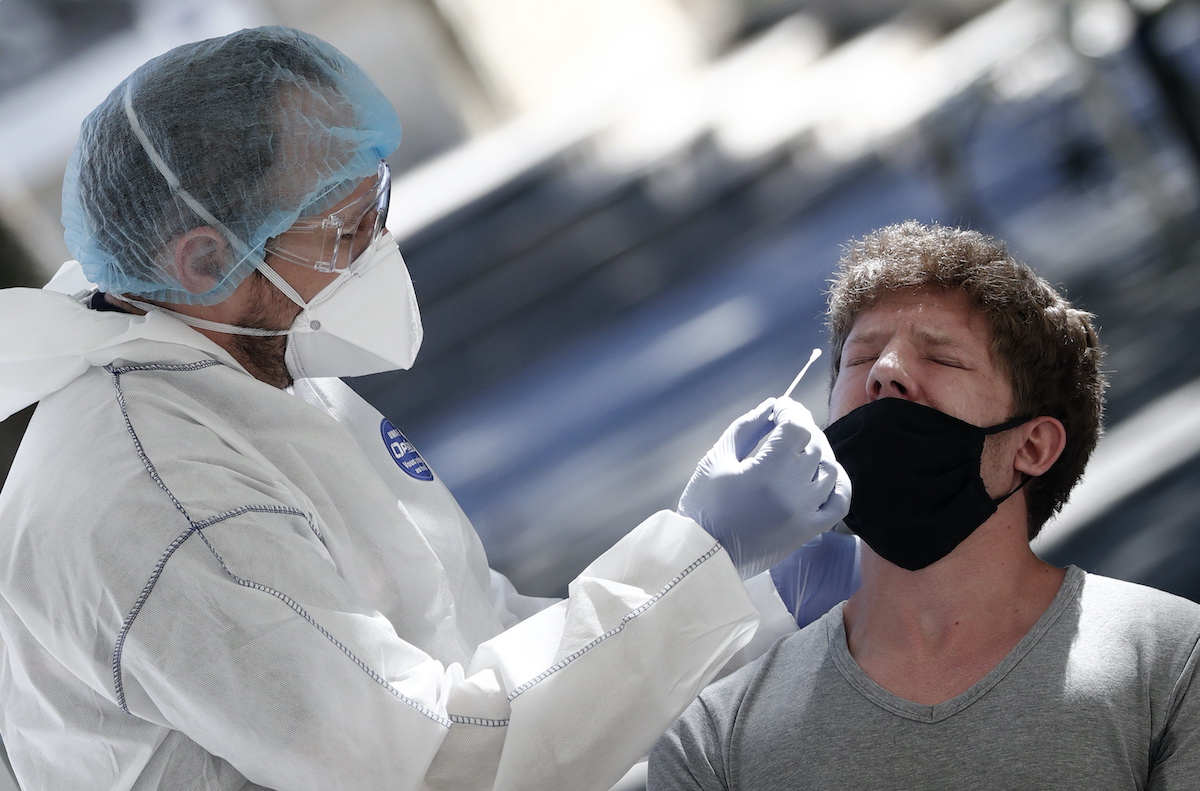 Since March 2020, the Portuguese State has been able to negotiate prices for PCR tests carried out in private laboratories. Currently, they cost about half what they cost a year and four months ago.
After the Ministry of Health closed an agreement with private laboratories to start paying 40 euros for each PCR test, in an understanding that led to a reduction of 25 euros in their prices, the same Ministry took a step back from the agreement after the laboratories have "tapped their foot", reports Público.
The price reduction for PCR tests took effect on June 7th and was revised 24 days later, on June 31st, with tests being paid for at 45 euros as of July 1st.
To the Public, the Ministry of Health justified that "given "the maintenance of the pandemic context since that date, the existing situation justified new readjustment from comprehensive price to reality, given the fact that there is, on the one hand, a reduction in the cost of carrying out the tests, as a result of a significant evolution of the applied techniques, and, on the other hand, a reduction in market prices of the products used , namely reagents, as well as related costs with personal protection material. Thus, the price was updated to 40 euros, as of June 7, 2021".
Later, he clarified that "after a new evaluation, given the current epidemiological context and the need to maintain and strengthen the laboratory response to PCR tests, the price suffered new update, going to stand at 45 euros as of July 1, 2021."
To the same newspaper, the doctor Germano Sousa, founder of the laboratory network that bears his name, explains the pressure exerted by private laboratories on the Government. "We simply told the State that for 40 euros we would not do the tests", he said.
The pathologist also revealed that "the ministry is still studying the hypothesis to pay us retroactively since 7 June". "We haven't given up on that yet", he stresses.
However, and despite these recent fluctuations in prices, the truth is that the State was able over time to negotiate with the private sector. Even so, for private individuals, prices have remained untouched, reaching up to 100 euros.

ZAP //