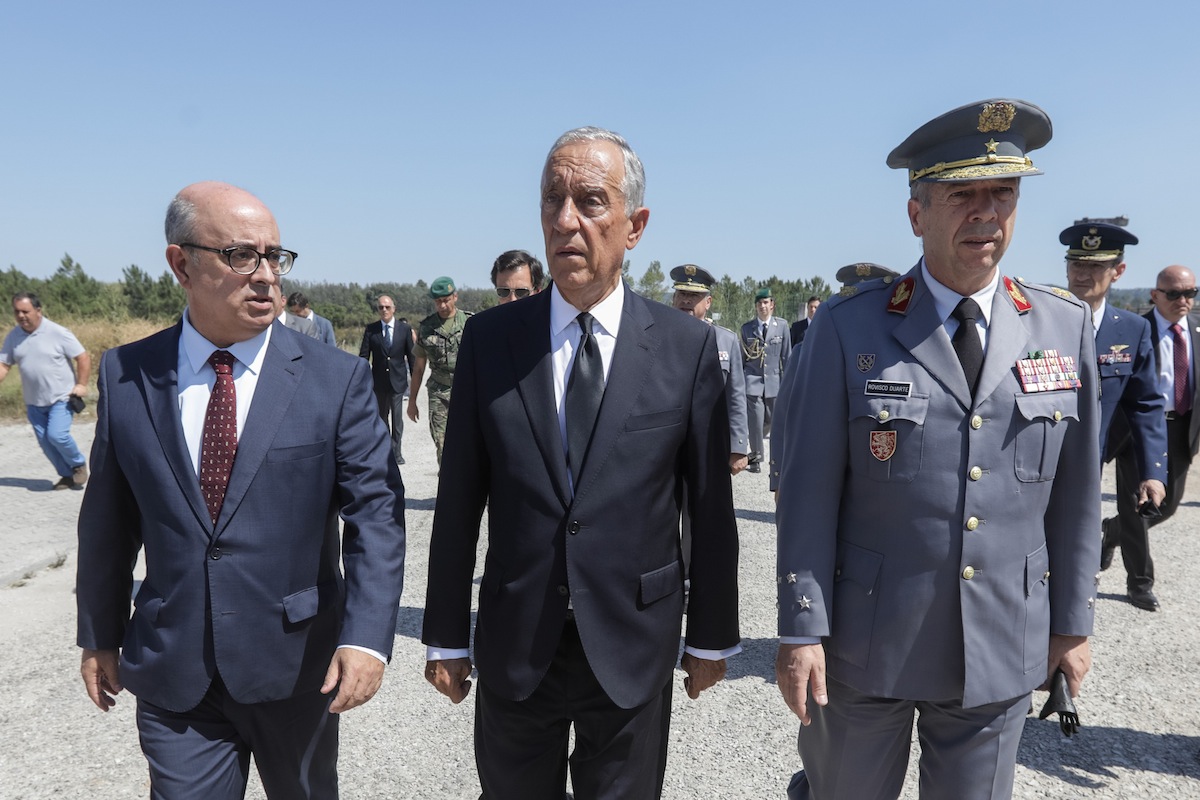 The Superior Council for National Defense (CSDN) gave on Monday "opinion of favorable principle" to the Government's projects of reform in the military structure, namely the centralization of competences in the Chief of the General Staff of the Armed Forces (CEMGFA).
"Bearing in mind that the legislative process will follow subsequent processing, listening to the Council of State and involving government approval and appreciation and approval in the Assembly of the Republic, and that, both in its processing and in its eventual application, the role of the chiefs is essential. of the three branches of the Armed Forces, the Council gave an opinion of principle favorable to the projects in question ", reads, in a brief note, on the official website of the Presidency of the Republic, cited by the agency Lusa.
This ordinary meeting of the CSDN, via videoconference, was called by the President of the Republic and supreme commander of the Armed Forces, Marcelo Rebelo de Sousa, precisely to analyze the Government's changes to the National Defense Law and the Organic Basic Law of the Armed Forces Organization.
On Friday, a meeting of the Council of State will be held, in which the Minister of National Defense, João Gomes Cravinho, will have a seat as a guest.
The CSDN includes the Prime Minister, ministers with responsibilities for National Defense, Foreign Affairs, Internal Administration, Finance, Industry and Energy and Transport and Communications, CEMGFA, representatives of the Republic for Azores and Madeira, leaders of the Governments of those archipelagos, president of the parliamentary national defense commission, heads of the three branches of the Armed Forces (Army, Navy and Air Force) and two deputies.