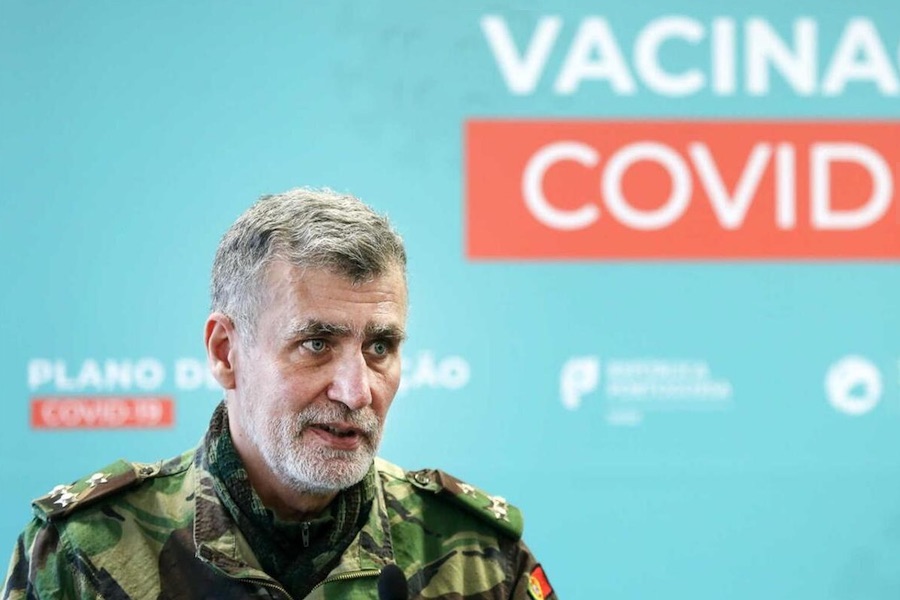 The suggestion made by the President of the Assembly of the Republic, to disclose the vaccination data in admissions and deaths by covid-19, "is very sensible", defended the coordinator of the task force of the vaccination plan.
Speaking to the media on the sidelines of an initiative to raise awareness of vaccination with the National Youth Council (CNJ), at Parque das Nações, in Lisbon, Gouveia and Melo he praised the idea formulated by Ferro Rodrigues at the meeting of experts at Infarmed and reiterated the importance of transparency towards the population.
"I think this is a very sensible suggestion, in the sense that there is nothing like informing the population. We don't have to hide anything, we have to inform the population, because the population cannot be childish. The population knows how to decide. People know how to decide and, if they have good information, they will decide in the best way possible", he said.
Asked about the study that pointed to reservations about vaccination in about 25% of people who have not yet been vaccinated, the leader of the inoculation process stressed that this "statistic is very biased" and reiterated his belief in unreserved adherence to vaccination.
"What I can say is that whenever we close an age group, we have 1% or 2% of people who have not been vaccinated in this age group. Therefore, we do not have any symptoms that there is a strong refusal of vaccination, that there is any lack of adherence to vaccination. On the contrary: we have the feeling that the more we are vaccinating and the more we see the result of the vaccination, the more people want to be vaccinated", he stressed.
On the other hand, Gouveia e Melo made a point of leaving a warning to the Portuguese, warning that "no one will escape the virus" and that "only by a miracle" could this happen, especially with the high transmissibility of the Delta variant.
"The probability of us having contact with the virus is very high. There are two ways: to hope that your natural immunity is able to resist the virus or to hope that an immunity acquired through a vaccination process will help you to resist the virus. This is a responsibility that belongs to each person, because the vaccination process is voluntary. It's up to the parents and it's up to us, as adults", he asserted.
And he concluded: "There are still a lot of people with the virus and after we vaccinate everyone there will still be a very large percentage of children to be vaccinated. And these people are enough to keep the virus endemic in society, so we're not going to escape the virus. The only way to intelligently and scientifically protect ourselves from the virus is being vaccinated".