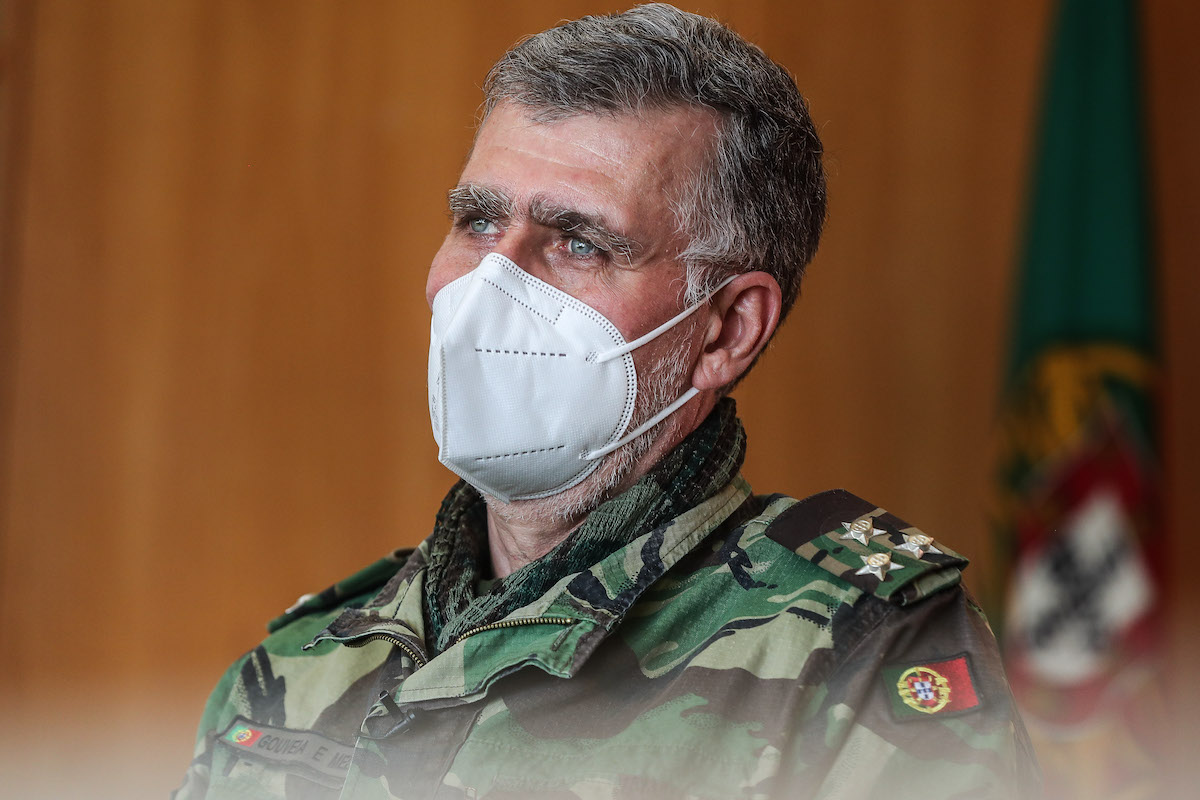 The coordinator of task force of vaccination against covid-19 this Thursday defended the need to vaccinate everyone who lives in Portugal, including illegal immigrants, and called on the community not to be "selfish".
"We cannot leave people living in the national territory without vaccination. We cannot be selfish. Community cannot be selfish. These people without vaccination will attack the community itself because they spread the virus," said Vice Admiral Henrique Gouveia e Melo.
The coordinator of task-force, who visited the largest vaccination center against covid-19 in Lisbon this Thursday morning, responded in this way to journalists who asked him about the vaccination process for illegal immigrants.
The intention to vaccinate this group had been advanced by Henrique Gouveia e Melo on Wednesday in an interview with RTP3.
This Thursday, the vice-admiral explained that this vaccination process will go through, in a first phase, the assignment of a health number to these immigrants.
"We have to identify these immigrants and we have to assign them a health number, because without this number all health processes associated with that person are not registered", he justified.
Henrique Gouveia e Melo said that this work will be developed by a group that will not be included in the task force, so it does not know how to specify when and how this task will be performed.
The coordinator of task force also commented on Israeli health authorities' concerns about a possible link between the Pfizer/BioNTech vaccine and cases of cardiac inflammation, noting that "all situations are monitored and studied."
"The vaccination process has a monitoring process for this vaccination. When, for example, someone has a problem, after having taken a vaccine, this is reported, registered in a database and studied by specialists. Therefore, whether or not these warnings from Israel are significant in our process is being studied", he said.
On Wednesday, the US news agency Bloomberg reported that Israeli health authorities had found a likely link between the Pfizer/BioNTech vaccine against covid-19 and cases of cardiac inflammation.
According to the same source, at issue are dozens of cases of cardiac inflammation in young men after the second dose of the vaccine.
The drug has already been administered to more than five million people in Israel and the number of cases of infection with the new coronavirus has plummeted.
The covid-19 pandemic caused at least 3,693,717 deaths worldwide, resulting from more than 171.5 million cases of infection, according to a balance made by the French agency AFP.
In Portugal, 17,029 people died out of 851,031 confirmed cases of infection, according to the latest bulletin from the Directorate-General for Health.