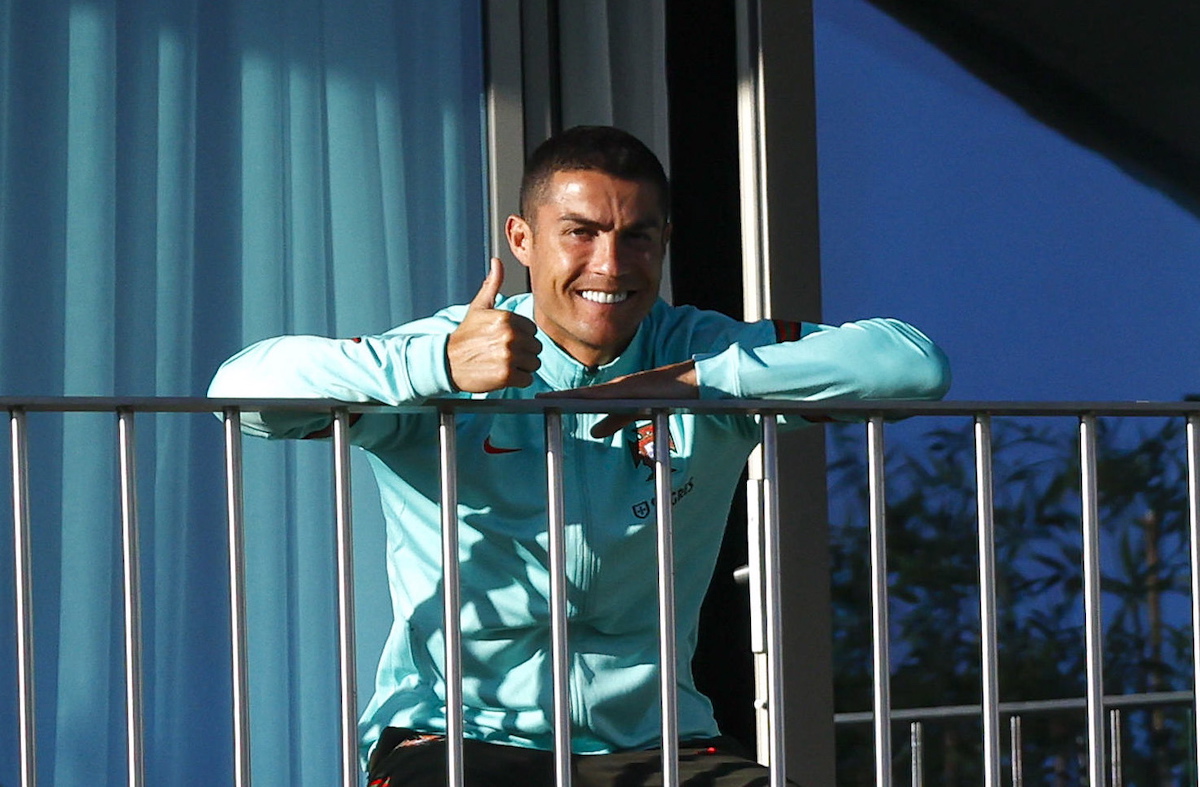 The most expensive house in Portugal, bought by Cristiano Ronaldo in Lisbon, for more than 7 million euros, pays an IMI of just 2365 euros after being assessed by the tax authorities at 680 thousand euros.
In August 2019, the sale of the most expensive apartment ever in Portugal, with a cost higher than 7.2 million euros. At the time, it was not known who the buyer had been, but it turned out that it was Cristiano Ronaldo.
A penthouse located on Rua Castilho, one of the most expensive areas of Lisbon, was assessed by the tax authorities in only 680 thousand euros, as the Correio da Manhã (CM) advances.
The public deed of the property was made in February 2021, with Ronaldo paying 7,594,400 euros for the apartment.
The CM consulted the Urban Building Booklet of the property, which is a public document and which reveals that the penthouse millionaire has a Tax Asset Value (VPT) of 680,720 euros. This value "corresponds to less than 10% of the more than 7.59 million euros that Ronaldo paid" for the house, as the newspaper stresses.
Thus, Ronaldo will have to pay a total tax of 2365 euros. In this amount, 1800 correspond to the IMI (Municipal Property Tax) at a rate of 0.3% on 600 thousand euros of VPT, and 565 euros are from the AIMI (Additional Tax on Property), at a rate of 0.7% on the remaining 80,720 euros of VPT.
The problem is in the mathematical formula
The VPT is calculated using a mathematical formula as a function of several variables, such as, for example, the age of the property, the construction price per square meter, the gross area, its location and its quality.
In the case of penthouse of Ronaldo, the tax authorities attributed "to maximum score to almost all the coefficients of the IMI calculation formula", namely in terms of location and quality.
But still, the VPT stayed way below market value of the property, corresponding to less than 10% (0.0896) of the purchase price, as pointed out by the CM.
This divergence is related to the rigid formula for calculating the VPT, according to a real estate expert heard by the newspaper.
"You upper limits of coefficients do not stretch" and, therefore, the Tax Authority cannot reach higher values ​​of VPT, points out this expert.
Another expert consulted by the CM notes that "the most expensive properties tend to be undervalued by the tax authorities". However, this expert emphasizes that "the majority of middle class owners are not harmed" with the assessment made by the tax authorities.
A penthouse Ronaldo has given a lot to talk about lately after the player decided build a marquee. This annex was, however, demolished this week, after a municipal inspection concluded that it had been built illegally.

ZAP //