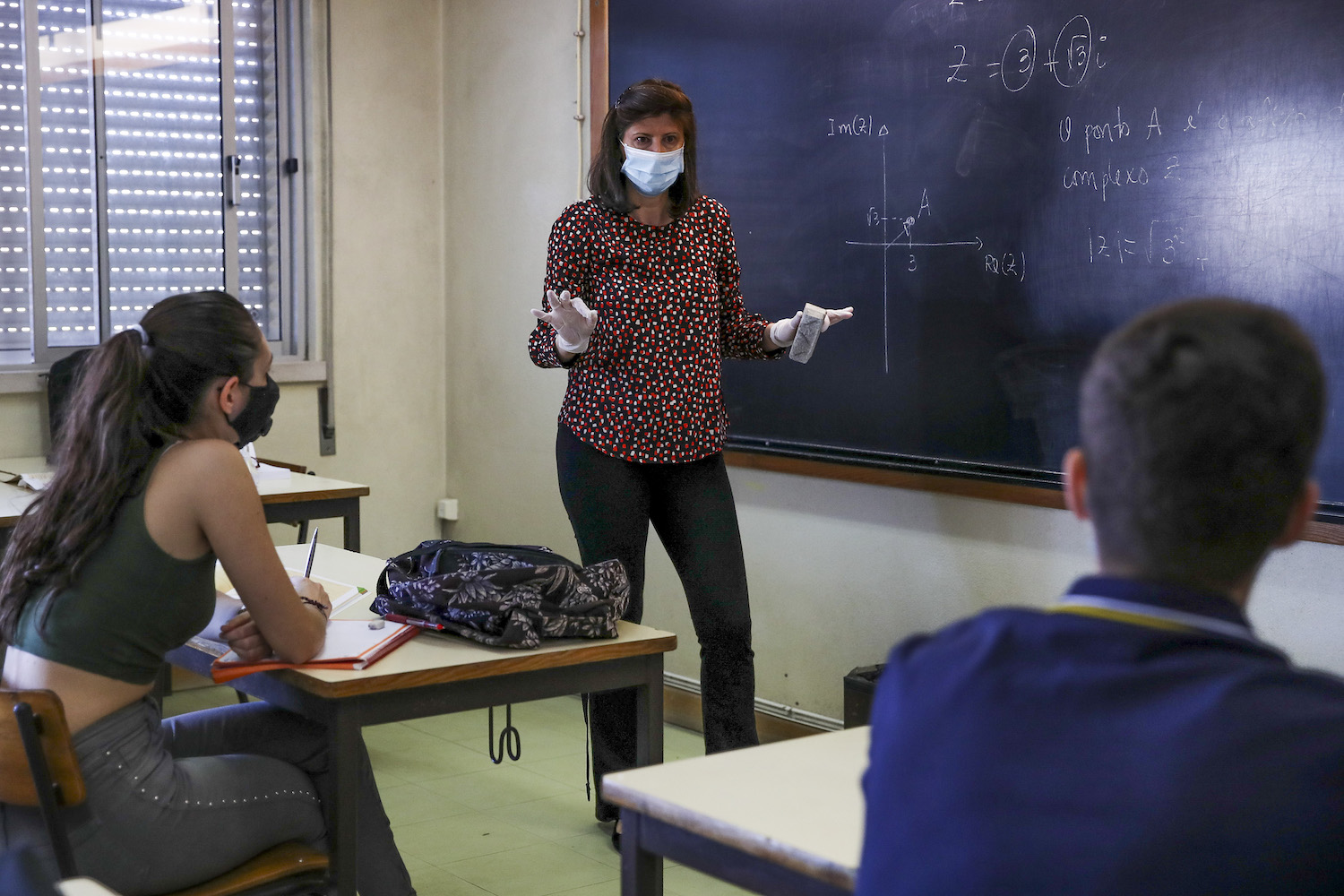 After the delay due to the suspension of the AstraZeneca vaccine, Henrique Gouveia e Melo announced that teachers will be vaccinated next weekend.
In a press conference, the coordinator of the task force responsible for the vaccination plan for covid-19, Vice Admiral Henrique Gouveia e Melo, revealed that the teachers get vaccinated over the weekend March 27th and 28th.
"The number of vaccines that AstraZeneca had forecast for the second quarter was around 4.4 million and have been reduced to around 1.5 million vaccines. That is why the plans are already made, they are already adapted to these quantities. In principle, in addition to doing the start of vaccination with AstraZeneca this Monday, teachers will be vaccinated the following weekend ", explained Henrique Gouveia e Melo.
The Director-General of Health, Graça Freitas, guaranteed that the vaccination of teachers will happen in parallel with the inoculation of priority groups, rejecting the "overshoot" in vaccinating people with comorbidities.
"What was decided is that we would vaccinate two strains in parallel: people with comorbidities and, at the same time, teachers and non-teachers. Schools are being the sector that will first suspect and therefore, in an attempt to further protect the school community, teachers will also be vaccinated with the real expectation that we will have vaccines from other brands to continue the effort to vaccinate at-risk groups. ", Explained Graça Freitas.
The suspension of administration of the AstraZeneca vaccine earlier this week delayed the plan to vaccinate teachers and school staff this weekend. However, this Thursday, Portuguese health officials announced that they will resume using the British vaccine as of Monday.

ZAP //