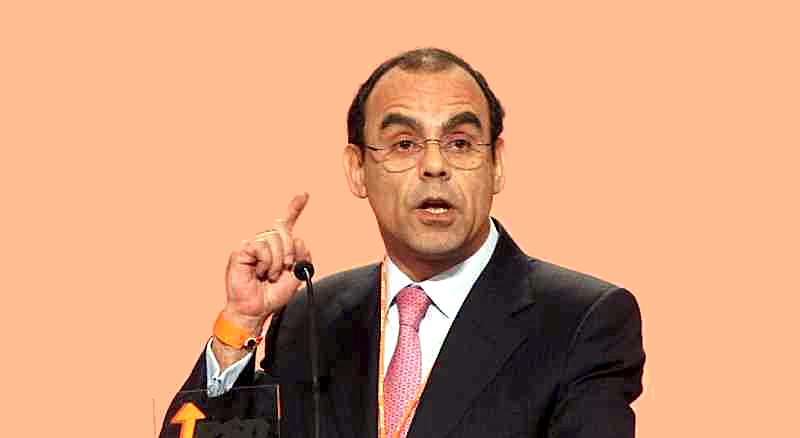 Nuno Morais Sarmento, vice president of the PSD, denied having committed any illegality, explaining that resorting to a partnership offshore was intended to streamline an investment project in Mozambique.
This Wednesday, in an interview with TVI24, Nuno Morais Sarmento he denied having committed any illegality and explained that he was limited to fulfilling the objective of making a direct investment in Mozambique, rejecting that the information about this business corresponds to any indication of violation of the law or the practice of any illicit act.
The use of a offshore it was intended, according to the vice president of the PSD, to avoid the difficulties that the Mozambican legislation posed investment projects in real estate carried out by non-residents in the country, in the mid-2000s.
Morais Sarmento was a beneficiary of the company offshore Magalia International Limited, registered in 2006 in the British Virgin Islands and which served to buy a diving school and a hotel in Mozambique. Later, the company was transferred to Eurofin Services, which is linked to the Espírito Santo Group.
Contacted by Expresso, Morais Sarmento explained that, in 2006, he took out a "mortgage loan" on his house in Lisbon and participated "together with some Portuguese and Mozambican friends" in a small investment in that country", thus making "the dream of being connected to diving".
"I made a direct investment in Mozambique, on my behalf, I asked the bank for money with mortgage on my house", said Nuno Morais Sarmento, quoted by Expresso, adding that he had directly transferred the amount obtained with the loan, around 450 thousand euros, to the African country.
"The only thing I did was put the participation in this society", a position that, however, was transferred to his ownership.
"There was no circulation of money by offshores. If I had made the investment in my name, three years later" I still would not have completed the process, due to the obstacles posed at the time by Mozambique's legislation.
Asked whether he declared the deal to the Constitutional Court (TC), Morais Sarmento said he did so at the beginning of his term. About the PSD, he mentioned that Rui Rio did not ask him for any clarification. "That's not a kindergarten," he snapped.
Despite admitting that he has not yet spoken to the party leader about the matter, he added that it is "easy" to have a "private conversation" to address the issue. The lawyer and vice president of the PSD guaranteed, however, that he has not spoken with Rui Rio since Friday.
Along with former Economy Minister Manuel Pinho and former Socialist Deputy Vitalino Canas, Nuno Morais Sarmento is one of the three Portuguese found in the Pandora Papers, a new investigation by the International Consortium of Journalists into tax havens.

ZAP //