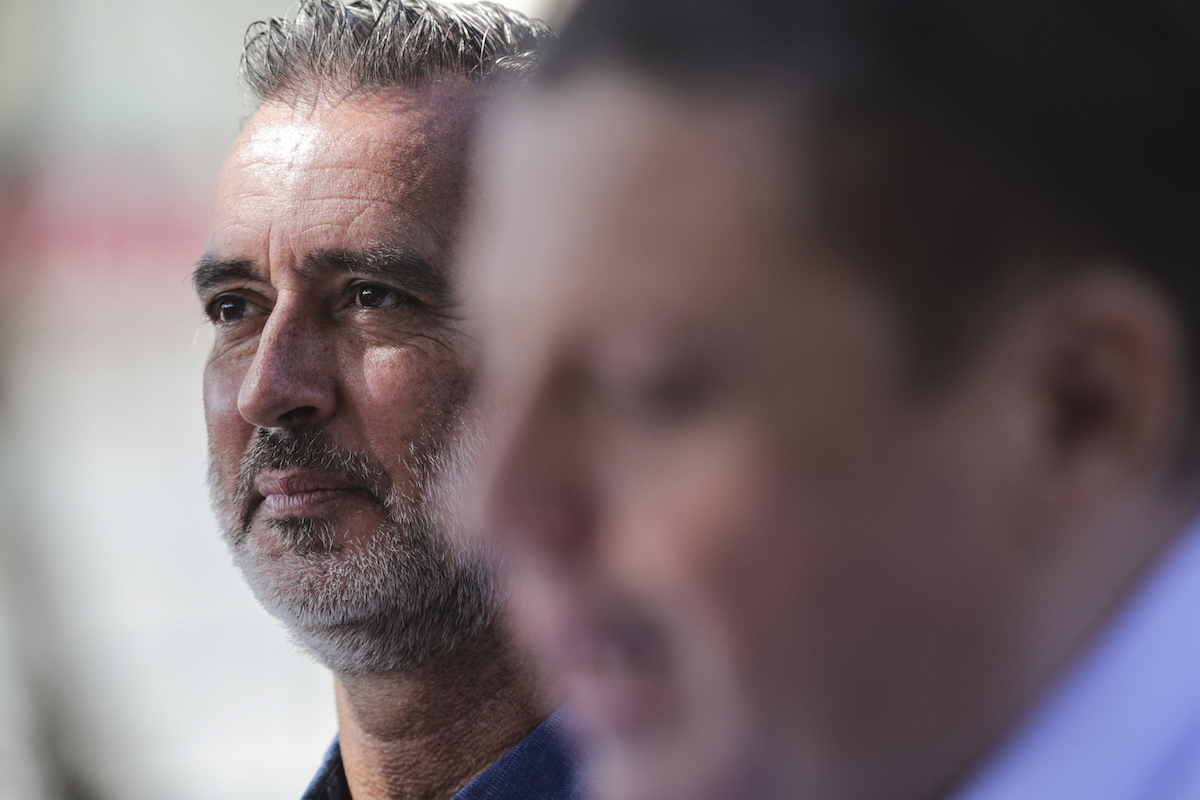 The Liberal Initiative only managed one councilor in Porto. Despite the presence between municipal assemblies and parish councils, the conquest of municipalities failed.
In an absolute debut in local elections, the Liberal Initiative fell short of their modest expectations. The party wanted to surpass the result of the Left Bloc in 2001 and get "city councilors and deputies".
Running for 53 councils, where 46 were their own candidacies, the liberals managed to only one councilor in Porto — which he was even before he was liberal, emphasizes the Observer.
In Lisbon, while polls pointed to a tie between Fernando Medina and Carlos Moedas, the spokesman for the Liberal Initiative, Rodrigo Saraiva, came to say that the party was available to lend a hand to Coins, opening the door to a possible right-wing contraption in Lisbon.
However, the Liberal Initiative failed to elect Bruno Horta Soares and was left out of the accounts in the Portuguese capital. After counting the votes, the victory ended up being Carlos Moedas.
The objective of having someone in Lisbon failed, the party has to settle for the election of Ricardo Valente in Porto, after the victory of Rui Moreira. Herve Marrinhas, which occupied ninth place on Moreira's list, was naturally left out. The Porto mayor only managed six places.
In 2001, BE competed in 70 councils and won 61,789 votes from the Portuguese, that is, 1.18% of the votes, recapitulates the Observer. In turn, IL had 63,870 votes, that is, 1.29% of the votes in the 53 councils to which it applied. The results are similar, but liberals have a slight advantage.
20 years ago, the Bloco soon conquered an autarchy, Salvaterra de Magos. However, Ana Cristina Ribeiro, which received block support, already occupied the place, previously elected by the PCP.
"Let it be clear the Liberal Initiative did not win these elections, but it won the future. the future is liberal, I already had this conviction, what you did in this campaign and the results we present today give us this certainty. Through the adhesion of the youth, through the adhesion of the most dynamic layers of our population, I am sure that the future will be liberal. That future starts this Monday. We are going to prepare the party for the next battles", said Cotrim Figueiredo in his speech.
🔴🔵 THE FUTURE IS LIBERAL#PortugalMaisLiberal pic.twitter.com/jE9E7HgaNm

– Liberal Initiative (@LiberalPT) September 27, 2021
"Starting tomorrow we will have liberal mayors elected in Odemira, Oeiras, Faro, Póvoa de Varzim, Ponta Delgada, São Vicente (Madeira), Lisbon, Odivelas, Porto, Pombal, Guimarães, Cascais, Batalha, Santa Maria da Feira and Gondomar ," he added.
In addition to Ricardo Valente, the remaining mandates achieved by the Liberal Initiative are distributed between municipal assemblies and parish councils. Tiago Mayan Gonçalves was elected president of the Union of Parishes of Aldoar, Foz do Douro and Nevogilde.

Daniel Costa, ZAP //