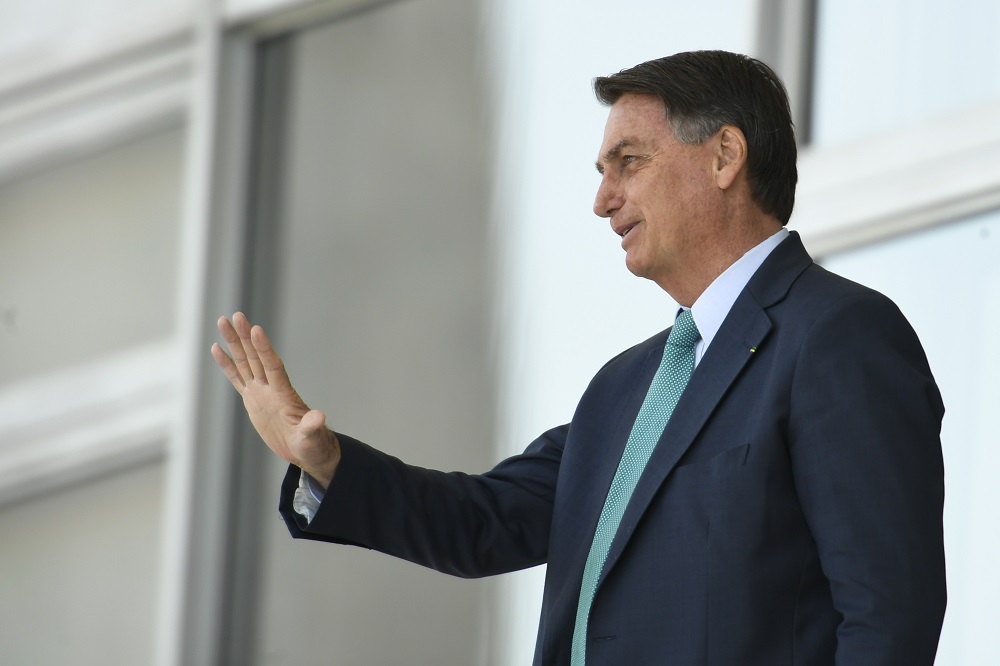 Federation president also said that the letter shows a new horizon and that Bolsonaro's attitude was generous; Fiesp released a manifesto in defense of 'independence and harmony between the Powers'
Mateus Bonomi/AGIF/Estadão Content
President Jair Bolsonaro release a letter on Thursday, 9th, stating that he never had "no intention of attacking any of the Powers"

A Federation of Industries of the State of São Paulo (Fiesp) released this Friday, 10, a manifesto in defense of independence and harmony between the powers. The note signed by more than 200 entities states that "times of crisis demand from everyone serenity, dialogue, pacification, politics, institutional stability and, above all, a focus on urgent and necessary actions and measures for Brazil to overcome the pandemic, return to sustainable growth and continue and generate jobs". The organization's proposal is to defend balance, preach peace and unity and ask for "respect for constitutional rules", says the president Paulo Skaf. "We have many priorities that need to be met. The only thing we don't need at a time that is disagreements between us Brazilians, democracy is fundamental", he said in an interview to Jornal da Manhã, from Young pan.
The decision to release the document comes one day after the President of the Republic, Jair Bolsonaro, retreat from the statements made during the acts of September 7 and publish a letter stating that he never had "no intention to attack any of the Powers". According to Paulo Skaf, the position was well received by businessmen, showed detachment from the Chief Executive and "made it clear that there is a new horizon" for the country. "The president showed that, without a doubt, he prioritizes the Brazilian nation over personal vanities or political interests. It was a courageous initiative. There was recognition and he gave tone to the other Powers: 'Look, let's be together for Brazil'. This is great", points out the Fiesp leader.
In Skaf's view, with Bolsonaro's new position, the attitude of remembering the conflicting statements made during the September 7 demonstrations is no longer positive. "There was a retraction in relation to some attitude and moment that I exaggerated, in this note he refers exactly to that. For my part, I want to look ahead", he assured. Previously, Fiesp had already announced the release of the note in defense of democracy. However, according to Paulo Skaf, after a "misunderstanding" in Brazilian Federation of Banks (Febraban), the document was "politicized". With that, the entity postponed so that the note was published at the "appropriate time". This Friday's manifesto has the support of 247 representations, but does not bring Febraban among them.