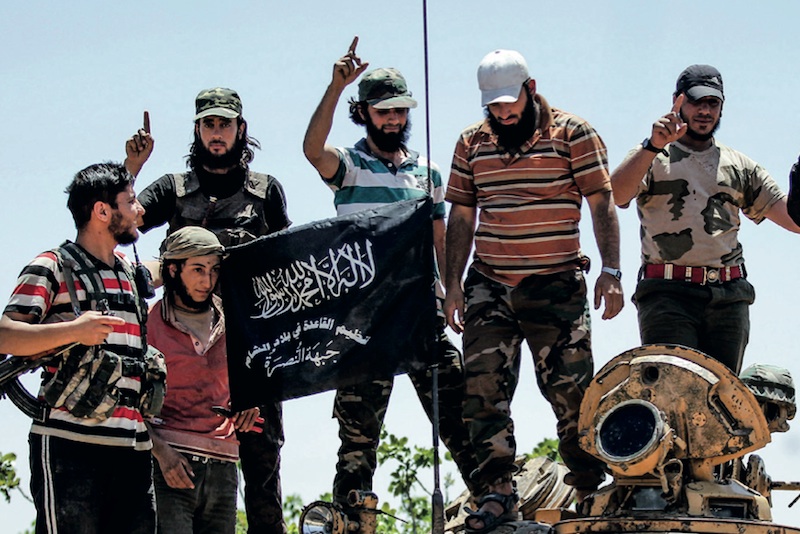 This Wednesday, Helena Fazenda, general secretary of the Internal Security System (SSI), spoke at the Committee on Constitutional Affairs, in Parliament, about the action plan to prevent radicalization, violent extremism and recruitment for terrorism.
According to the weekly Express, the prosecutor who leads the Internal Security System (SSI), there are 14 Portuguese jihadists registered who fought for the forces of the self-styled Islamic State (Daesh). Of these, eleven died in combat and one is being held in Iraq.
The latter case is, according to the same newspaper, Black Saraiva, considered the most dangerous Portuguese jihadist and who occupied a higher position in the hierarchy of that terrorist group. The other Portuguese jihadists alive will be being accompanied closely by the authorities.
Helena Fazenda also said that there are 16 women of Portuguese jihadists with connections to Portuguese territory that are in detention camps in Syria, together with 27 minors.
Two cases of jihadists who worked in Portuguese territory were also detected, with a view to recruiting citizens to join the Daesh.
THE Express note that these will be the Moroccans Abdesselam Tazi, convicted of terrorism and died at the beginning of last year in the Monsanto high-security prison, Hicham el Hanafi, sentenced in France to a maximum sentence of 30 years in prison for preparing terrorist attacks.
The hearing was held behind closed doors at the request of the Deputy Attorney General herself, as it was a sensitive and confidential matter. The plan, approved at the end of 2017, is part of the National Strategy to Combat Terrorism, which is already six years old.
In February, the Daily News realized that little was known on the evolution of the terrorism prevention plan after four years of existence.

Maria Campos, ZAP //