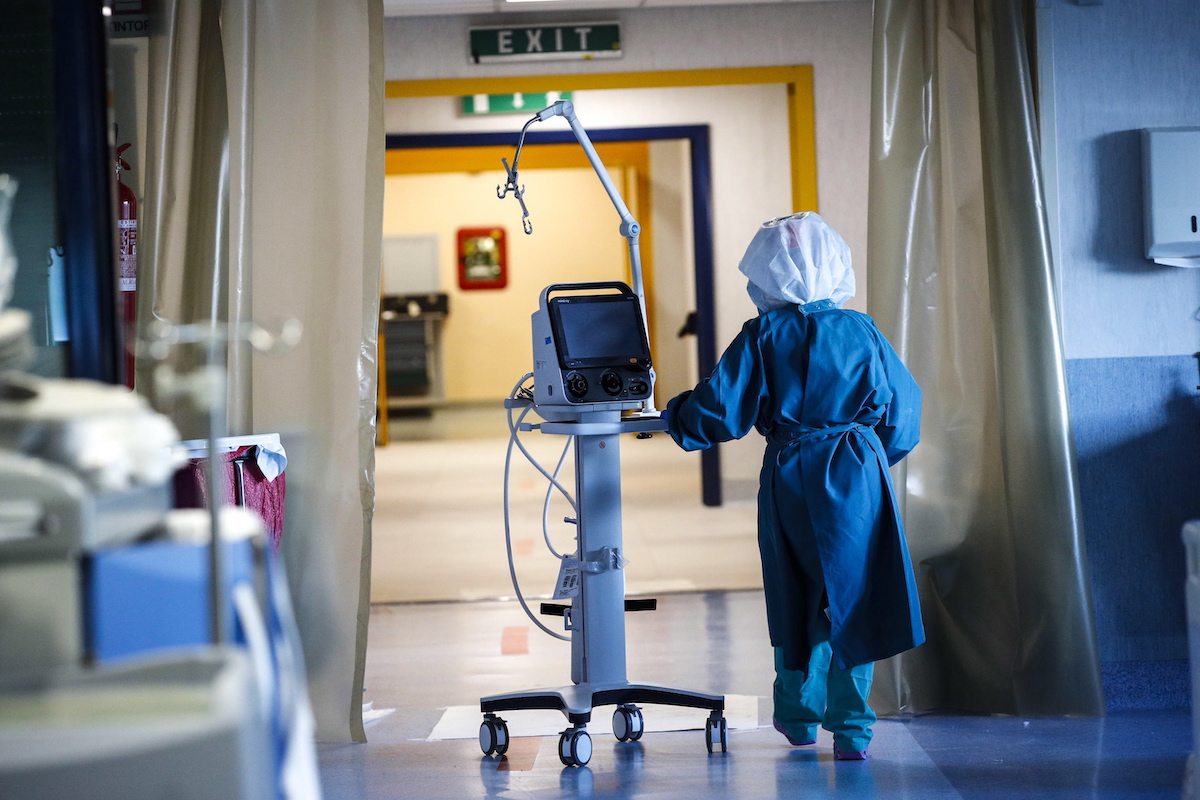 Portugal registers, this Sunday, over 2,041 cases of infection by the new coronavirus, with no deaths to register in the last 24 hours.
Data from the epidemiological bulletin of the Directorate-General for Health (DGS) reveal that there are over 2,041 infections, totaling 889,088 infected since the beginning of the pandemic in Portugal. With no new deaths to notice, the country continues with 17,112 deaths not total.
On the other hand, the DGS bulletin informs that there is 655 more people who have recovered from the disease in the last 24 hours. Thus, there are over 1,386 active cases in the national territory, out of a total of 38,124. In addition, there are 58,300 contacts under surveillance by health authorities.
O number of internees continues to increase, and this Sunday there are 567 hospitalized patients (+24), of which 128 are in intensive care units (+6).
Experts fear that the rise in admissions will undermine the responsiveness of non-covid patients. In Lisbon, you are close to that limit.
"At the current rate of new infections, we will be able to reach this limit already at the end of the first week of July. Our plan, so as not to disturb the rest of the activity, is to transfer patients to other regions", says the weekly João Gouveia, coordinator of the National Intensive Care Medicine Response.
Across the national territory, the NHS has the capacity to have a total of 245 patients in intensive care without compromising the remaining hospital activity. Portugal is currently almost half of that limit.
The Status Report for today, 4th of July is now available. More information at https://t.co/IFdlGwqdCw #DGS #beapublichealthman #were pic.twitter.com/GiT64eUlsK

– DGS (@DGSaude) July 4, 2021
The DGS bulletin reveals that the region of Lisbon and Vale do Tejo is once again the one with the highest increase in cases. There are over 928 infections in the last 24 hours, a number higher than the 564 registered in the North, the 171 registered in the Center, the 63 registered in the Alentejo and the 252 registered in the Alentejo. In the Autonomous Region of the Azores there are over 52 cases, while in Madeira there are over 11 cases.

Daniel Costa, ZAP //