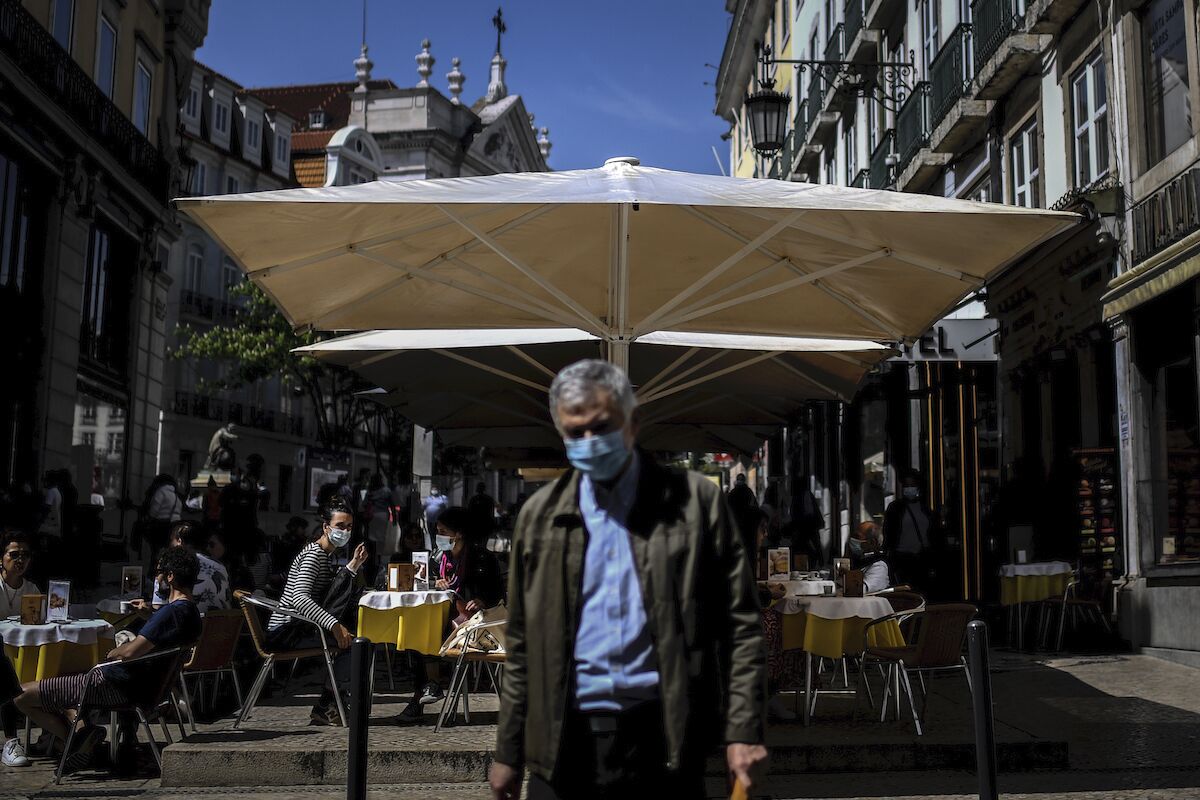 Portugal registers, this Monday, five more deaths and 1,483 new cases of infection by covid-19, according to the epidemiological bulletin of the Directorate-General for Health (DGS).
In the last 24 hours, Portugal added plus 1,483 new infections, resulting in a total of 890,571 cases since the start of the pandemic. With these five deaths, 17,117 people have already died due to the new coronavirus in Portugal.
The epidemiological bulletin of the DGS also informs that there is 773 people who have recovered from the disease — a total of 834,625 since the start of the pandemic. That being said, there are now a total of 38,829 active cases — 705 more compared to the day before.
There are also 59,442 contacts under surveillance by the health authorities — an increase of 1,142 people compared to the day before.
Confirming the trend, the number of admissions increased again. There are, this Monday, 613 people admitted to hospitals (46 more than yesterday), of which 136 are in intensive care units (eight more admissions than yesterday).
Nationally, Portugal has a 14-day incidence of 224.6 cases per 100,000 inhabitants and one transmissibility index R
The Status Report for today, 5th of July is now available. More information at https://t.co/BVjcdkqwU5#DGS #beapublichealthman #were pic.twitter.com/wRP1dT64PU

– DGS (@DGSaude) July 5, 2021
The Lisbon and Vale do Tejo region is also once again the one with the biggest increase in new cases, with 802 more in the last 24 hours. The North region registered over 314 cases, the Center registered over 93, the Alentejo over 24 and the Algarve over 203.
The Autonomous Region of the Azores has 32 more cases, while the Autonomous Region of Madeira has another 15 infections.

Daniel Costa, ZAP //