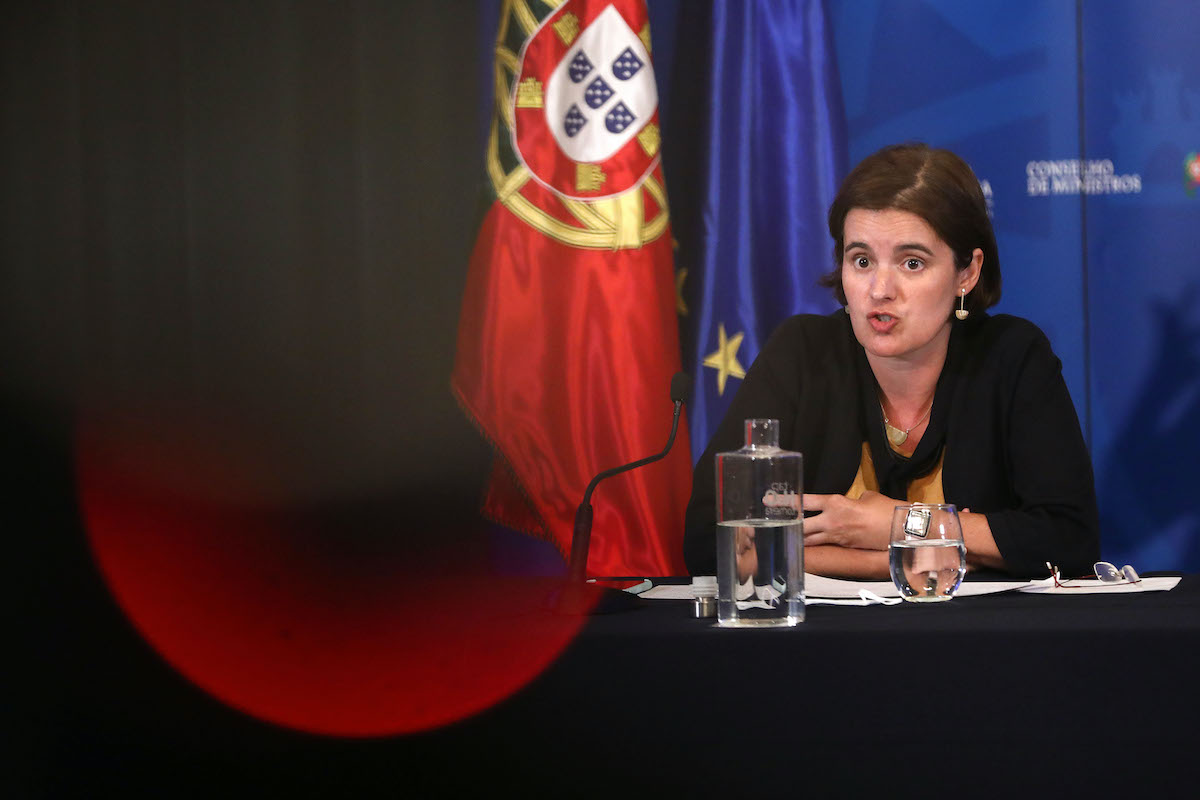 The Government met in the Council of Ministers this Thursday and, in the new weekly balance, concluded that the transmission rate "remains positive". Possible new restrictive measures will only be at the next Infarmed meeting, on July 27th.
this thursday at briefing of the Council of Ministers, minister Mariana Vieira da Silva announced that the transmission rate "is lower than in recent weeks" and said that the Government only updated the list of municipalities.
According to the ruler, there is now 116 councils on the risk list, 26 more than last Thursday. These municipalities have an incidence of more than 120 cases per 100,000 inhabitants in 14 days and can be divided into high-risk (55 municipalities) and very high (61 municipalities).
the councils in high risk are: Águeda; Alcobaça; Alcoutim; Amarante; Anadia; Arruda dos Vinhos; Avis; Barcelos; Bombarral; Braga; Cadaval; Queen syrup; Cantanhede; Cartaxo; Castle of Paiva; Castro Marim; Keys; Coimbra; Constancy; Elvas; Estarreja; Fafe; Felgueiras; Figueira da Foz; Guard; Guimaraes; Leiria; Marco de Canaveses; Marinha Grande; Mogadouro; Montemor-o-Novo; Montemor-o-Velho; Myrtle; Obidos; Ourém; Ovar; Paços de Ferreira; Leather walls; Penafiel; Port of Mos; Rio Maior; Salvaterra de Magos; Santa Maria da Feira; Santarem; Santiago do Cacém; São João da Madeira; Serpa; Torres Vedras; Trophy; Valpacos; Viana do Castelo; Vila do Conde; Real Village; Vila Viçosa and Vizela.
In the red zone (very high risk) there are 61 municipalities: Albergaria-a-Velha; Albufeira; Bucket; Alenquer; Aljustrel; Almada; Amateur; Arraiolos; Aveiro; Azambuja; Barreiro; Battle; Benavente; Cascais; Thorn; Faro; Gondomar; Ilhavo; Lagoon; Lakes; Lisbon; Loulé; Loures; Lourinha; Lousada; Mafra; Maya; Matosinhos; Mira; Bush; Montijo; Nazareth; Odivelas; Oeiras; Olhão; Oliveira do Bairro; Palmela; walls; Big Pedrógão; Peniche; Portimao; Harbor; Povoa de Varzim; Santo Tirso; São Brás de Alportel; Seixal; Sesimbra; Setúbal; Silves; Sines; Sintra; Sobral de Monte Agraço; Tavira; Vacant; Valongo; Vila do Bispo; Vila Franca de Xira; Vila Nova de Famalicão; Vila Nova de Gaia; Vila Real de Santo António and Viseu.
There are also 29 municipalities in alert situation: Aljezur; Almeirim; Almodovar; Loves; Beja; Bragança; Celorico de Basto; Cinfãs; Cuba; Junction; Spousende; Évora; Sword Ash in the Belt; Meald; Miranda do Douro; Mirandela; Montalegre; Moorish; Odemira; Oliveira de Azeméis; Dovecote; Ponte de Lima; Póvoa de Lanhoso; Resende; São João da Pescara; To take; New Towers; Vale de Cambra and Vila Pouca de Aguiar.
Next Tuesday, when the next Infarmed meeting will take place, the Government will announce any new measures.
About to calamity situation, which ends next Sunday, Mariana Vieira da Silva confirmed that it will be renewed.
One of the novelties of the Council of Ministers this Thursday was announced by the Minister of the Environment, João Pedro Matos Fernandes, who said that the Government has already approved its proposed law to be able to impose maximum margins for fuels simple and gas cylinders, for "one or two months" at a time.
"Once the proposed law is approved, the Government may, by decree, and always for limited periods in time, set a maximum margin for the sale of fuel. This margin is a sum of margins related to transport, storage, etc", explained the government official.
The Executive will thus be able to establish a maximum price by ordinance when there are "unusually high and unjustified" margins. With the Government's new "tool" to set prices, gasoline would go down nine cents per liter and the diesel one cent.
The proposal will also go to Parliament.
The minister for modernization of the State and Public Administration, Alexandra Leitão, announced a draft law that provides that in all parish councils there is a member to work on a part-time basis.
This measure corresponds to 29 million euros from the State Budget (OE).

Liliana Malainho, ZAP //