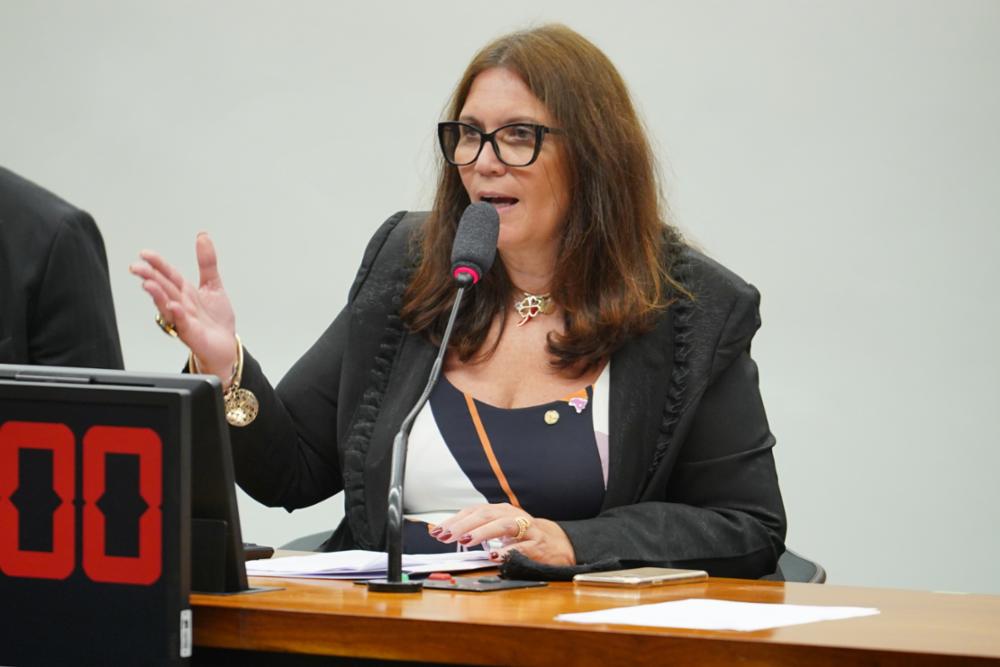 In an interview with Panico, the president of the CCJ of the House criticized the restrictive measures adopted by the states in the fight against the pandemic: 'Decrees that give orders for the people to stay at home are tyrants', said
Pablo Valadares / Chamber of Deputies -10/03/2021
Congresswoman affirmed that Constitution must be followed during the health crisis in Brazil

The President of Constitution and Citizenship Justice Commission (CCJ) of the Chamber of Deputies, Kicis beer (PSL-DF), criticized the management of the pandemic carried out by the state governments in an interview with the program Panic, gives Young pan, this Tuesday, 23. "It is very complicated because we do not use the Constitution as the North, we live in anything goes. People need to receive guidance, to know who to obey. It is not possible to continue to see so many citizens' rights being usurped, so much tyranny, violence and aggression against workers. We are experiencing one of the saddest episodes in the history of the country. We need to take care of health by ensuring that individual rights are not violated, "he said.
Considering that the coronavirus represents a new scenario for the history of Brazil, Bia Kicis pointed out that its politicization is harmful. "The problem is that someone who does not follow the WHO booklet or does not follow what the left wants is considered a negationist. If you defend the early treatment, is understood as a negationist. In my view, a denialist is a person who denies medicine to patients willing to take it. We must act on all fronts to overcome the disease, we must have vaccines and medicines against Covid-19 – one does not exclude the other. "
In addition to expressing an opinion on the ban on medicines, the deputy analyzed the political position adopted by the authorities in the period. "We know little about the pandemic, but there are old things that can guide us, like the constitution and human rights treaties. We shed a lot of blood for freedom, we cannot give it up. We must not be tyrants, prohibit work and disrespect fundamental rights and duties. Decrees that give orders for the people stay at home, banning trade and arrest women in bikinis on the beach are tyrants and I will fight to the end for our rights ", he concluded.
Check out the interview with Congresswoman Bia Kicis: