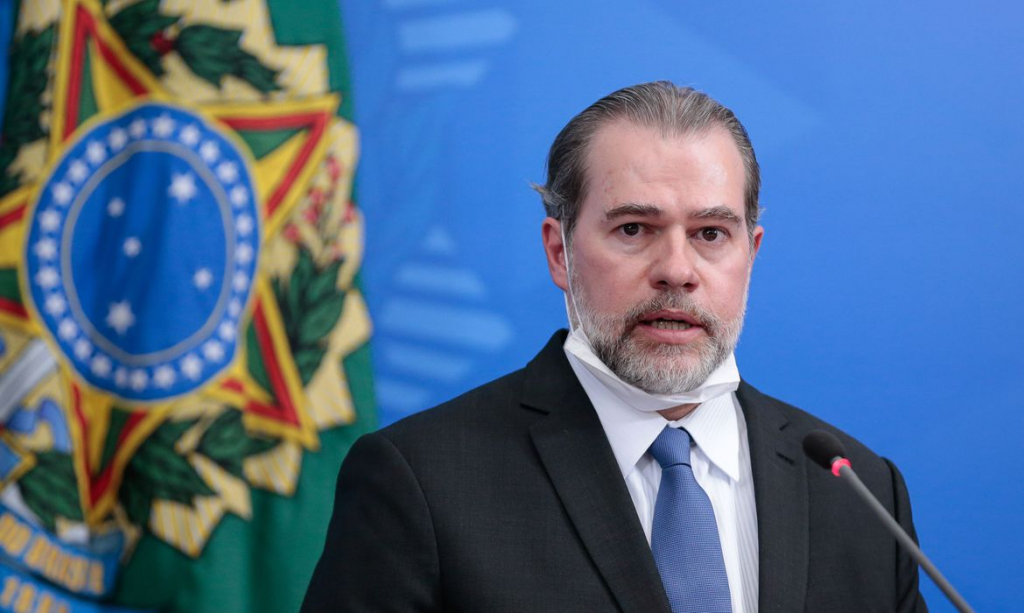 Opening request came from senator Randolfe Rodrigues and the PDT; for the minister, this is an 'exclusive attribution' of the PGR and that 'also does not belong to the Judiciary'
Caroline Antunes/Agência Brasil
Minister of the Federal Supreme Court (STF) Dias Toffoli decided to file investigation requests

the minister of Federal Supreme Court (STF) Toffoli days decided to file investigation requests against the Minister of Economy, Paulo Guedes, and the president of the Central Bank, Roberto Campos Neto, about companies existing in their names offshore in the British Virgin Islands and Panama, known tax havens. The deals of the two main members of the economic team were publicized by the International Consortium of Investigative Journalists known as Pandora Papers. Both Campos Neto and Guedes have already gone public to say that they are not in an irregular situation and that the existence of companies abroad was informed to Organs competent bodies – in this case, the Federal Revenue and the BC itself. The request to open an investigation came from senator Randolfe Rodrigues (Rede-AP) and the PDT. A separate lawsuit with a similar request was filed by the Brazilian Association of Economists for Democracy (Abed).
The wish was for the Supreme Court to request the Attorney General of the Republic, Augusto Aras, the opening of investigations. In the documents on the case (one on Guedes and the other on Campos Neto), Toffoli wrote that "the Attorney General's Office holds, privately, the attribution of prosecuting the public criminal action against the alleged crimes committed by authorities with jurisdiction prerogative of function, in the case of ministers of State". Thus, for the minister, this is an "exclusive attribution" of the PGR and that "it is also not up to the Judiciary to 'request the opening of an investigation'". Toffoli also wrote that it is not up to the STF to exercise value judgment on "allegedly criminal" facts. "There is no way for the Judiciary to replace the activity", he pointed out in an excerpt of the documents.
The orders point out that applicants can "present the crime news" against the minister and the president of the BC "directly to the Attorney General's Office, and it is not up to the Judiciary to interfere in the actions of that body or replace the citizen in this referral." Earlier this week, Aras ordered the opening of a "preliminary investigation" into the case. Yesterday, live with investors, the economy minister spontaneously commented on the case for the first time and said he lost money when he joined the government, a claim he has already made a few times in the past to journalists before the Pandora Papers came to light.
"Offshores are legal, they were declared, there was no movement to bring money from abroad, nor sending money abroad since I sent the money, in 2014 or 2015," Guedes said yesterday. "I lost a lot of money coming here (government), precisely to avoid problems. Everything that was in my hands I sold at an investment price. I lost much more than the value of this company that is declared abroad. Nobody did anything wrong. Any money that is there has independent managers, in jurisdictions that are not influenced by my actions", continued Guedes.
After the STF decision, its defense sent a press release saying that the filing of the action with the STF "is another unequivocal demonstration that there is no illegality in maintaining an investment vehicle abroad." The minister's lawyers also pointed out that everything was declared to the Revenue and other competent bodies, long before Guedes entered the government. "The documents presented by the defense to the PGR clearly demonstrate that the minister walked away from the company's management and that he never benefited, in any way, from the position he holds, always following the determinations of the Public Ethics Commission, of the Code of Conduct of the High Federal Administration and of the Law of Conflict of Interest."
* With information from Estadão Content