YSR Congress Party MP Vijayasaireddy has opened a whole book. TDP Visakha East MLA Velagapudi Ramakrishnababu ..
YSR Congress Party MP Vijayasaireddy has opened a whole book. TDP Visakha East MLA Velagapudi Ramakrishna Babu tried to unravel the criminal history log. Vijayasai, who started as a rapist and murderer Velagapudi, entered the field as Velagapudi Ramakrishna's father Brahmaswara was corrupt. And let's see what Vijayasai has to say about Velagapudi in his own words. The accused in the Vangaveeti Ranga murder case is a man who fled from Vijayawada to Visakhapatnam. Inter tests were also copied with the help of his brother Devagudi Adinarayana by Velagapudi. AG did not pass BSP .. Bought a degree from a university. Velagapudi will also soon take up a case on education. There is a commercial complex and houses in Jubilee Hills, Hyderabad. There are houses with benami names in Visakhapatnam. Velagapudi Binamis .. Byreddy Potanna Reddy, Kalla Shankar, Pattabhi, Rajendra Kumar, Satish. Velagapudi Binami should also be careful.
Velagapudi Ragamalika, a CD shop, was hijacked and Ranga was assassinated. Ragamalika was originally known as Ramakrishna. Velagapudi was one of those who stabbed Ranga to death. Came to Visakhapatnam for a living and worked in a magazine today. Liquor syndicate irregularities in Visakhapatnam. Velagapudi is the person who made collections by putting up kabaddi competitions under the name of Devineni Baji. Grabbed the land belonging to the Rajputs and occupied it with his benami Pattabhi. ACP Ranga Rao was bribed and took the rowdy sheet. Survey 2/1 600 yards of land taken back by the government. Why not go to court.? Velagapudi is accused in a case of misconduct in Arilova in the name of youth and injuring an SI on duty. Rishikondale hit two government flats outside. " Telugudesam party MLA Velagapudi Ramakrishna has opened a log of corruption and irregularities. Vijayasai asked the people if they are asking you why they are making fun of such a corrupt person in Visakhapatnam. GVMC has revealed that YSR CP Corporation wants to win the candidates in the elections.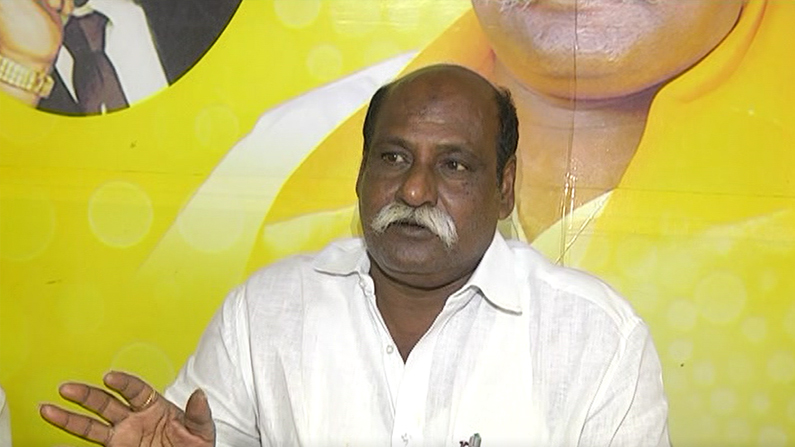 .