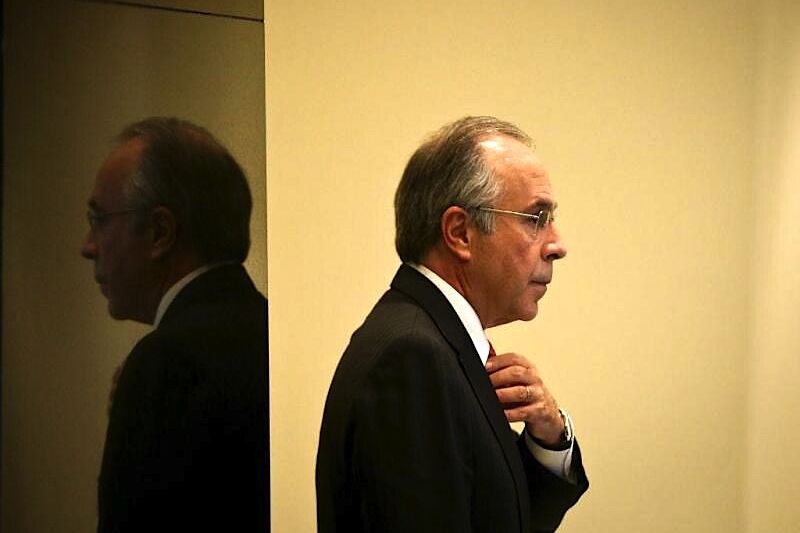 The former PSD leader considered, in his usual space for comment on SIC, that Luís Filipe Vieira "does not have conditions" to become president of Benfica again.
In his usual comment space on SIC's "Jornal da Noite", Luís Mendes brands analyzed the recent arrest of the president of Benfica, under the "Red Card" process.
"Luís Filipe Vieira has no conditions to return to the presidency of Benfica", considered the commentator, even if he is not accused or convicted. "Vieira's cycle is over," he said.
"The case of Vieira is very similar to the case of Sócrates", he also compared. Neither of the two has been on trial, much less convicted, but from what is publicly known, it is already clear that they have completely lost all suitability and credibility for one to be in charge of high political positions and another in front of Benfica."
"I don't know if those facts that are already public are a crime or not, they are legal or illegal, but there is one thing I do know: they are immoral and people like that can no longer afford to get there", he said.
Even with Rui Costa as interim president, Marques Mendes considers that, given this situation, it seems "obvious and evident" that there must be early elections in the Clube da Luz.
"If there are no elections, there will be total confusion in Benfica. Division, disorientation, saying bad things about each other, it's going to be total confusion. (…) It is a normal, obvious, legitimate and democratic solution. It is necessary to give voice to the partners", predicted.
Asked about the links between politics and football, Marques Mendes recalled that he is "for many years a great supporter of the complete separation between politics and football".
"Those who are in political positions, be they minister, deputy or mayor, I think they should not be in positions of clubs or federations. Because this generates conflicts of interest and promiscuity (…) It is necessary to draw up a sanitary cordon around dirigisme", he considered.
Still asked about the suspension of the appointment of Victor Fernandes for Banco de Fomento, Marques Mendes considered that the Government "did well" in taking this decision.
"It is a precautionary measure, of elementary common sense, depending on what was said and what is in the indictment order. I think the Government did well. It's like saying: 'Let's analyze, let's find out, let's see what's going on'. Of course, it is not sympathetic to him, but it is a precautionary measure and of elementary evidence. It had to be done."
Regarding the Public Ministry's request for the acquittal of former minister Azeredo Lopes in the Tancos case, the SIC commentator criticized the MP for change the "pinwheel type" needle.
The former PSD leader considered that, throughout this process, the MP "burned it in the public square", having "constructed a narrative, without having evidence".
"it's a heavy defeat to the Public Ministry. He's been investigating, he's been accusing, he's been doing show off media, but then there is no evidence. He had to confess to defeat", he said.
Marques Mendes also made a "positive balance" of the Portuguese Presidency of the EU, electing as positive points to put into practice the so-called European bazooka, the reform of the CAP, the covid-19 digital certificate, the social summit and with India and the Climate Law.
As negative aspects, the commentator criticized the fact that the EU-Africa summit did not exist, the lack of coordination in terms of the pandemic and the initial controversy with the European prosecutor.
The former PSD leader praised the work of the prime minister, António Costa, having considered that he "dedicated himself a lot to this matter", recalling that it could be a stepping stone for the European position he so desires.
"The prime minister has that dream of having a european job", he highlighted, considering that this job in the European presidency "gave him more breath and passion to eventually be able to hold this position in 2024".

Filipa Mesquita, ZAP //