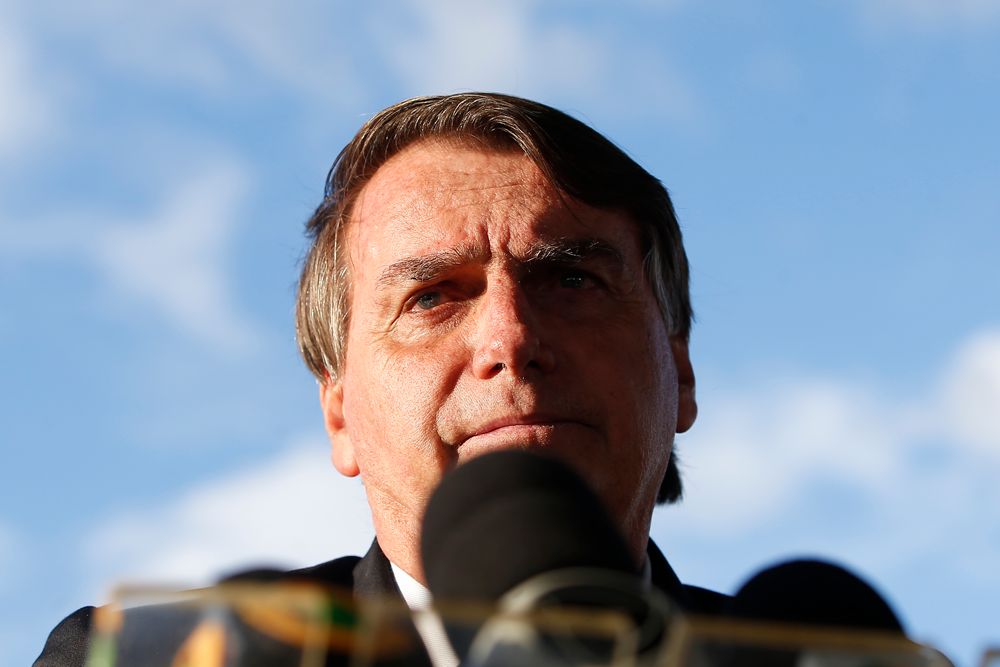 According to the president, hunger and unemployment will be the consequences of actions decreed by mayors and governors to curb the advance of Covid-19
DIDA SAMPAIO / ESTADÃO CONTENT – 03/10/2021
President Jair Bolsonaro spoke with supporters this Friday morning, 19

The president Jair Bolsonaro (without a party) affirmed on Friday, 19, that Brazil is close to "chaos" and that it will suffer "very serious social problems" as a result of the measures of social isolation decreed by states and municipalities. On Thursday, the 18th, the president called the Federal Supreme Court (STF) against restrictive measures established by governors of the federal District, gives Bahia e do Rio Grande do Sul, Bolsonaro stated that the motivation for the action was "the Brazilian people". "My concern is with the Brazilian people. It is with life, with vaccine, it is with work, it is with employment ". Then the president said he would not go back on his opinion against the measures. "I never admitted to lockdown. Never, never ", he emphasized, in conversations with supporters in front of the Palácio do Alvorada.
Bolsonaro harshly criticized the mayors and governors who, according to him, have never had a hard time in life. "They only smell the people at the time of the elections, and now they are dictating 'stay at home' rules," criticized the chief executive. According to the president, Brazilians are living by the strength of "God", as there is neither food nor jobs in the country. "The people don't even have a chicken leg to eat more. Now what I have been saying: chaos is coming ", he declared. "Hunger is going to take people out of the house, okay? We are going to have problems that we never expect to have. Serious social problems. " The president said that although they call him insensitive, he is not. "They still blame me, as if I were insensitive when it comes to deaths. Hunger also kills, depression has caused a lot of suicide in Brazil ", he justified.
To supporters, Bolsonaro said that the moment may come when the federal government will have to take "tough" measures to contain hunger and unemployment, which, according to him, will be the consequences of social isolation measures. "Will the federal government have to make a decision before that happens? Is the population prepared for tough federal government action? "He asked. For him, a tough measure aims to "give freedom" and "the right for the people to work". "It is not a dictatorship. The fertile ground for dictatorship is exactly misery, hunger, poverty, where the man in need loses his reason ", he said. The president also said that this moment will eventually arrive. "My army does not go to the streets to comply with a decree from the governors. If the people start to leave, go into civil disobedience, there is no use asking ", he assured. He returned to say that the "curfew" is a measure of a state of siege that can only be taken by the President of the Republic with the approval of Congress.