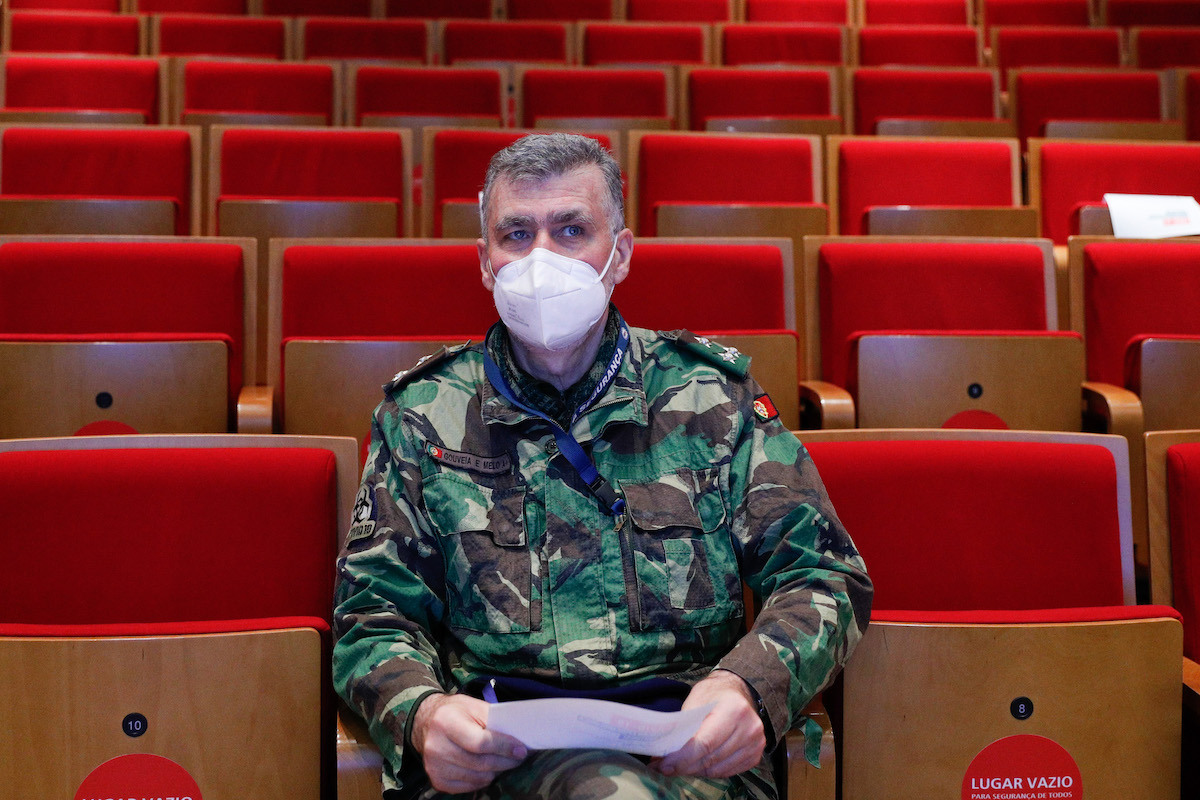 Vice Admiral Henrique Gouveia e Melo, new coordinator of the task force vaccination process against covid-19, he said in an interview with TVI, that Portugal is administering 22 thousand doses per day, but can increase this capacity to between 100 and 150 thousand.
In the interview with TVI24, Vice Admiral Gouveia e Melo explained that the rate of vaccination against covid-19 is currently 22 thousand doses per day, but that there is capacity for much more. "We were able, using maximum capacity, go from 100 to 150 thousand vaccines per day in normal periods – and on weekends duplicate that ", said the coordinator of the task force.
"We are in a comfortable region", in which the capacity "has training, has culture, has facilities and is spread throughout the country," said Gouveia e Melo, adding that "in influenza vaccination, for example, [os centros de saúde] they even had days when they made more than 60 thousand vaccines a day ".
For now, it is expected that the rate of vaccination in the second quarter increase "to 81 thousand vaccines per day", forcing Portugal to "have to find other solutions", which "may undergo new methods of administering the vaccine": "rapid vaccination posts or massive vaccination posts, extend the period – at weekends – or use other agents, such as pharmacies ".
"All of these options are open and we can use them simultaneously ", exemplified Gouveia e Melo.
Asked if the country is already preparing this scenario, Gouveia e Melo said that the DGS and the Military Hospital "are do a rehearsal to define methodologies ", which will serve to" replicate "this model.
The coordinator also guaranteed that vaccination is a "top priority" for the Government and that "there is no lack of resources".
Henrique Gouveia e Melo also stated that the priority groups foreseen in the vaccination plan will not be changed despite delays in vaccine delivery. "It would not make sense to change priorities because there are no vaccines," he said, recalling that the way people were prioritized "has a lot to do with risks and pathologies".
"I don't think we have a normal summer"
The coordinator admitted that the summer of 2021 will still not be "normal". "I think that we will not have a normal summer, because the vaccination process before the summer begins is not yet at the stage where there is group immunity, according to the experts," he said, adding that this immunity should be reached in late summer.
Gouveia e Melo also reiterated that, if there are no delays by pharmaceutical companies, "there is an expectation of having the entire vaccinated population "at Christmas.
The Vice Admiral also said that a portal will be created in which users can sign up if not contacted, if the databases are not updated.
Gouveia e Melo admitted extend the time limit for the second dose. Although that interval is recommended, the coordinator noted that, according to the studies, "there is no problem in terms of the effects generated on the antibodies" if the second dose is administered after that period.
Asked whether the AstraZeneca vaccine could be given to people over 65, Gouveia e Melo said that "this scenario always exists".
"That doubt is being taken away in reality, because it is being applied in the United Kingdom and the United States no restrictions", He recalled. "Therefore, this doubt, as it is being applied to hundreds of thousands of people, close to millions of people, will very quickly be removed".
Cases of undue vaccinations
Asked about the cases of undue vaccination in the country, although he acknowledged that it "undermines trust", Gouveia e Melo understood that "Has no statistical significance".
"Any case is bad, anyone who abuses a situation of privilege and wants to get ahead in the queue – a good that is scarce and that can save someone else – is criticized, reprehensible and should not do that," he said. We will do everything, within the existing rules, to ensure that this does not happen ".
"We have already closed the standard so that there is no excuse for interpreting the standard, but we also need to realize that in the current situation, in a thousand cases there was a".
Gouveia e Melo guaranteed that the Government is taking the case of undue vaccinations seriously: "We go after the people – if necessary – who are the precursors of these breaches to, penalize them for an attitude they should not have".
"I think we will not have many more cases, what we will have is an investigation of the cases that exist, in depth," he concluded.
Portugal has already received 503 thousand vaccines, 43 thousand of which went to Madeira and the Azores and 460 thousand stayed on the continent. Of these 460 thousand that are on the continent, 400 thousand vaccines have already been administered, of which 60 thousand are in reserve.

Maria Campos, ZAP //