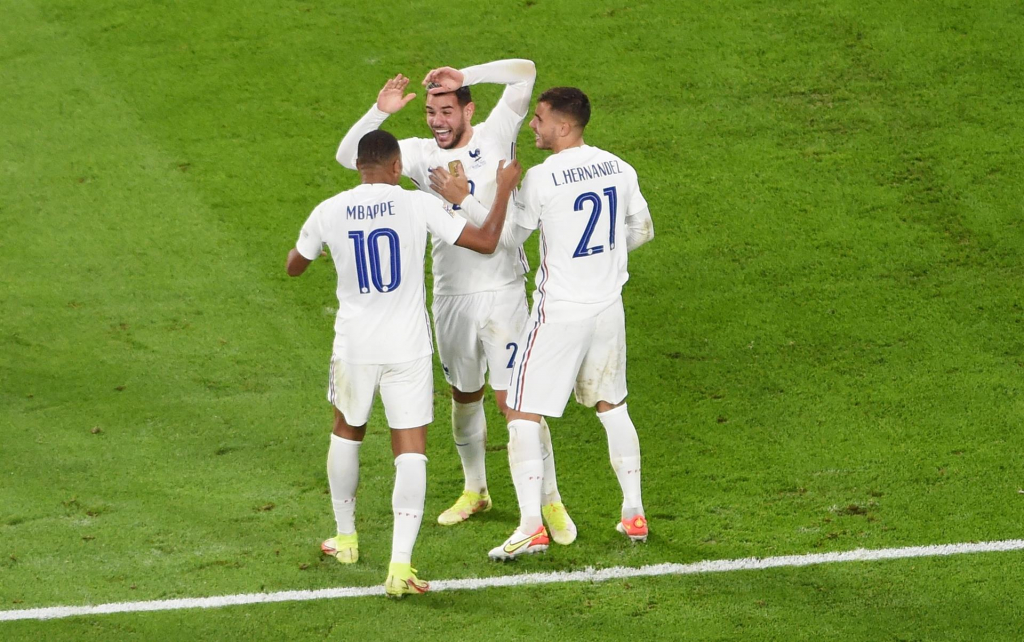 Even leaving behind, suffering goals from Carrasco and Romelu Lukaku, the French team returned from the break with a different posture, turning with Benzema, Mbappé and Theo Hernández
EFE / EPA / Massimo Rana
France beat Belgium 3-2 in the League of Nations semifinal

France achieved an excellent result on Thursday, 7th, by beating Belgium by 3-2, at the Allianz Stadium, in Turin, in a beautiful game valid for the semifinal of the League of Nations. Even leaving behind, suffering goals from Carrasco and Romelu Lukaku, the French team returned from the break with a different posture, turning with Benzema, Mbappé and Theo Hernández. Now, the current world champion faces Spain, in the final scheduled for 15:45 (GMT) on Sunday. Earlier, at 10 am (GMT), the Belgians face Italy in the dispute for third place.
The start of the match at Allianz Stadium was marked by a lot of balance and few chances to score. Except for a good shot from Kevin De Bruyne, masterfully saved by Hugo Lloris, little happened in the first half hour of play. The situation only changed after 36 minutes, when Carrasco received the ball on the left, went over the mark and hit the corner, opening up the advantage for the Belgians. From then on, the "Red Devils" began to suffocate the French, expanding in the 40th minute with a great goal from Romelu Lukaku. The center forward received the ball from behind, spun on Lucas Hernández and hit hard, bulging the nets even though he didn't have much of an angle.
Needing to change the panorama, France returned from the break with another posture, being more aggressive and moving a lot in attack. After a lot of pressure, with a Griezmann lost direct on goal in an incredible way, Benzema opened the scoring in the 16th minute. The forward received it from Mbappé, spun fast and hit Courtois' corner from the southpaw. Soon after, on 23 minutes, Tielemans fouled Griezmann inside the area. In charge, Mbappé shot high, with no chance of defense for the goalkeeper. From then on, the confrontation was open, with clear chances for both sides. Lukaku even scored for Belgium, but saw the VAR annul for offside. In additions, Theo Hernández received inside the area and hit the cross, confirming the French remount on Italian soil.