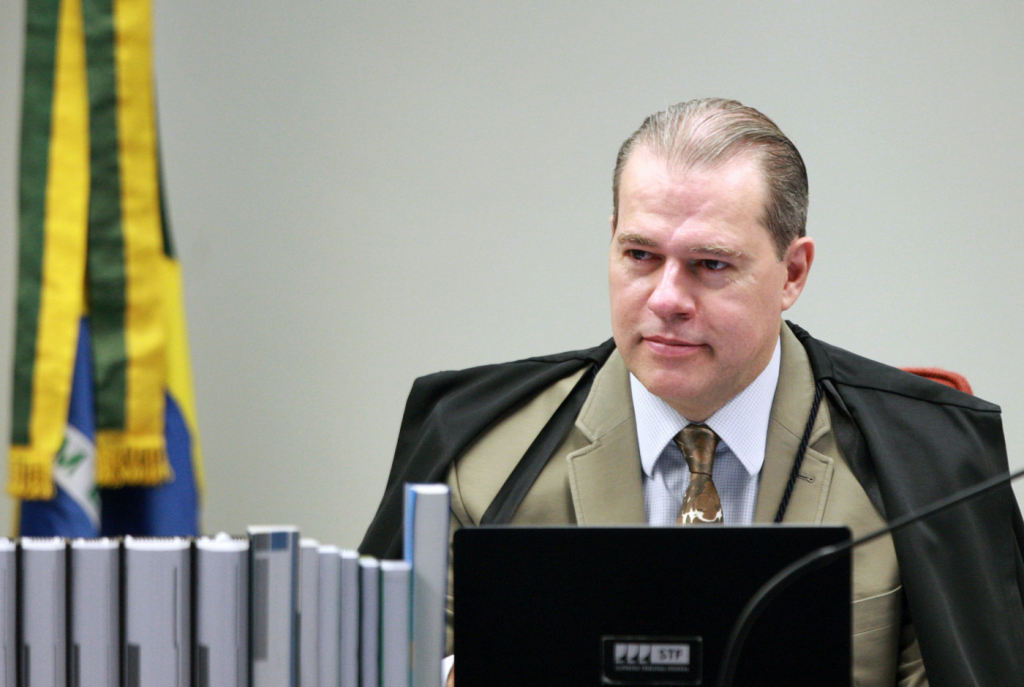 PT, PSOL and PSB question the rule and say that the restriction hurts freedom of expression; Dias Toffoli, Alexandre de Moraes and Nunes Marques have already taken a stand against the release
Nelson Jr./SCO/STF
The reporter for the matter, Minister Dias Toffoli defends the ban on paid presentations, but believes that, without a fee, the show could be classified as a campaign donation

Of the ten justices of the Federal Supreme Court (STF), three have already voted this Wednesday, 6, to prohibit the performance of showmics free at election campaigns from 2022. When it comes to musical fundraising events, the score changes a bit. Of the three ministers who have already taken a stand, two are in favor of the events. O PT, PSOL, e PSB filed appeals questioning the rule that prohibits artists from participating in rallies. Subtitles want the release of artists when there is no payment of fee and justify that the ban violates freedom of expression. The rapporteur of the matter, minister Toffoli days, refuted the allegation and defends the ban as a way to avoid distortions in the campaigns. He also defends the ban on paid performances, but believes that, when there is no fee, the show could be classified as a campaign donation. "Only campaigns that had enormous resources were able to pay the most popular artists and, consequently, had greater appeal among voters. Thus, the ban on concerts sought to avoid the abuse of economic power in the context of elections and to safeguard parity between candidates," he said.
the minister Alexandre de Moraes fully followed Toffoli's vote. According to him, after the concerts ended, the large parties' meetings also ended, which generated inequalities. According to the minister, the shows draw votes and undecided voters. However, he believes that there are no problems with presentations where the objective is to raise funds for campaigns. "We have to find a happy medium for campaign financing. These fundraising events are few that actually go and those who go are because they really support, exactly this is the difference from the first challenge. No one who went to a campaign fundraising dinner is in doubt who will vote," he said.
to the minister Kássio Nunes Marques, however, all presentations, whether free or to raise funds, harm the electoral process, unbalancing the dispute among the candidates. Minister Gilmar Mendes has not voted yet, but he raised a question regarding the release of fundraising events. He recalled, for example, that the maximum value of a donation is fixed at R$ 40 thousand and pointed out that presentations by bands or artists usually exceed the value. The judgment of the subject will be resumed in the session this Thursday, 7, where seven ministers must analyze and vote on the ban.
*With information from reporter Luciana Verdolin