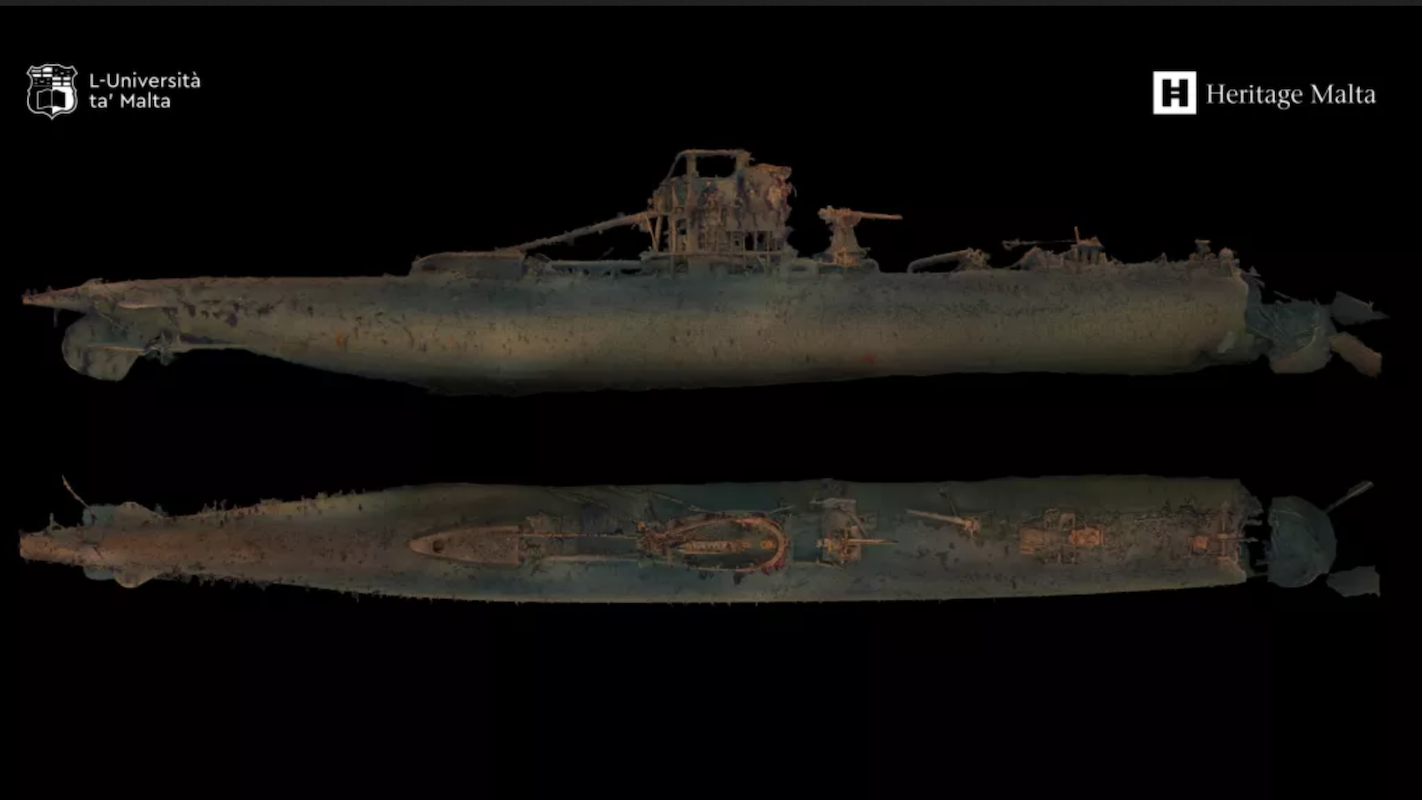 Divers confirmed the identity of a British submarine that was sunk by a German mine near Malta in 1942, putting an end to speculation that it had been wrecked by Italian warplanes during a secret mission off the coast of Libya.
University of Malta maritime archaeologist Timmy Gambin confirmed that six researchers, including himself, made two dives to the shipwreck in late April, and were able to identify that this is the case. British submarine HMS Urge.
"Now it is 100% confirmed. We got some good images of the name [gravado na torre de comando] which, I hope, will end the absurd claim that it sank in North Africa, "he told the website Live Science.
Gambin led the team that discovered this wreck in 2019, about 10 kilometers east of Malta, in an area that had been undermined by German ships during World War II.
The team was able to see that the submarine was hit by a naval mine placed by a German warship. The divers were able to observe that the explosion of the mine made a hole in the pressure hull of the submarine.
According to the British Royal Navy, before being reported missing in April 1942, this submarine, commanded by Lieutenant Commander Edward Tomkinson, had several successes on the battlefront. It paralyzed, for example, the ship Vittorio Veneto and sank the cruiser Bande Nere, both Italians.
That year, HMS Urge was in Malta, which at the time was an important British naval port in the Mediterranean Sea. At the end of April, he was ordered to leave for Egypt, together with other warships, to flee the intense bombings German and Italian air forces.
But the submarine never made it to Egyptian territory, having officially been reported missing with 32 crew members, 11 other navy members and a war correspondent on board.
The mystery of what had happened to him resurfaced in 2015, when Belgian diver Jean-Pierre Misson said he discovered his shipwreck off the coast of Libya, claiming that the HMS Urge was sunk by italian warplanes during a secret mission.
According to the Live Science, these were controversial claims because they meant the submarine was off course when it disappeared. Even today, Misson continues to say that the shipwreck he found is from HMS Urge and that there was a conspiracy to cover up his mission.
The findings of this team of divers will now be forwarded to the British Royal Navy, which is responsible for the shipwreck, in accordance with international law.

ZAP //