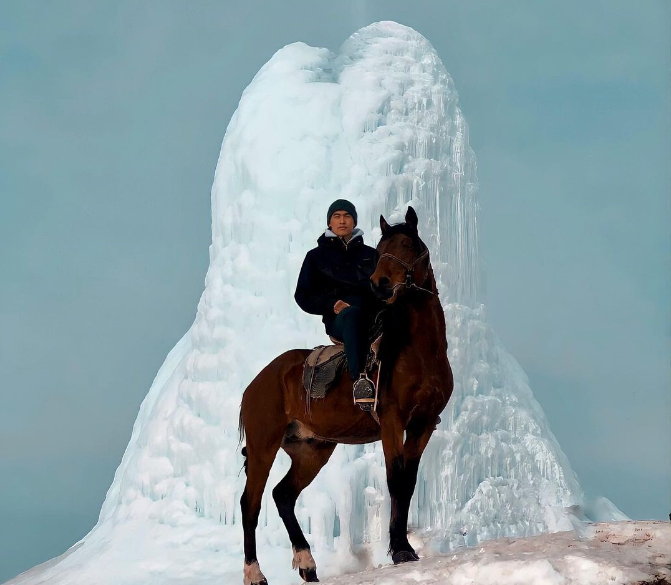 In Kazakhstan it is possible to see a 15 meter high "ice volcano", which has attracted the interest of several tourists and locals.
Winter is tough in Kazakhstan, and this year, weather conditions have aligned, resulting in a 15-meter-high ice tower. This one "Ice volcano", as some scientists call it, it was formed from the water of a spring that flows from an icy plain.
Unlike a typical lava volcano, in this case, the ice comes from a hot spring. The water leaps into the atmosphere and freezes when it falls to the surface, explains the Business Insider. Over time, a hollow structure forms, similar to a volcano.
This is a common phenomenon in the Almaty region of Kazakhstan, which is of interest to locals every year. travel there to take pictures. Around the new year, social networks are filled with photographs of people visiting this "ice volcano".
Similar cones can also be seen elsewhere on the planet. In the United States, they are often seen in the Great Lakes, such as Lake Erie and Lake Ontario.
The size of North American "ice volcanoes" is not comparable to that of Kazakh, but the process by which it is formed is similar.
Nowadays it is practically impossible to think about Kazakhstan without thinking Borat, the character of the eponymous film created by the British comedian and actor Sacha Baron Cohen.
Although Borat portrays Kazakhs as a backward, racist, homophobic and misogynist people, the fictional character is already a figure in the country. Victim of Sacha Baron Cohen's humor, Kazakhstan decided to stay with fame and profit and adopted one of Borat's most iconic expressions as slogan tourist: "Very nice!"
In a series of short promotional videos, the expression is used to show some of the best qualities in the country, from the mountainous landscape to gastronomy.

ZAP //