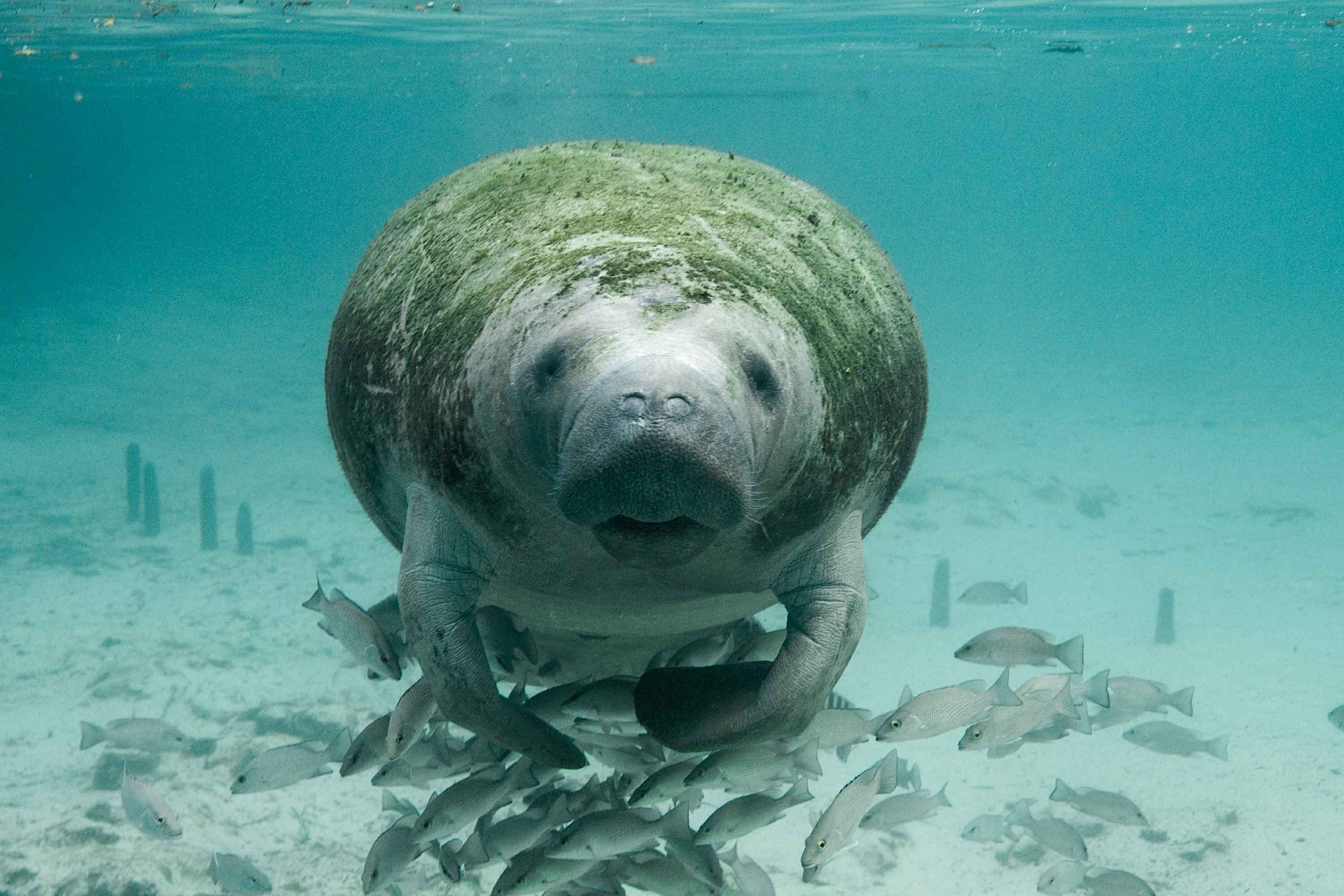 Record numbers were registered in a year in which the species was forced to migrate to warmer waters after harsh winter days that made its survival unfeasible. The absence of seagrasses in the new location (in an estuary) caused many manatees, especially the younger ones, to die from food shortages.
In the first six months of 2021, 841 manatees died in Florida waters, nearly three times more than in the same period last year. The announcement was made by the state's Fish and Wildlife Conservation Commission, which ranked the number as a "historical record", since it surpasses the 830 specimens killed in 2013 as a result of a toxic red tide that occurred that year.
According to information revealed by the authorities, more than half of the deaths occurred in the Indian River Lagoon and the surrounding areas — where the manatees migrated due to the extremely low temperatures recorded off the coast of Florida in January and February, although these are shallower areas.
As a veterinarian for the Florida Fish and Wildlife Conservation Commission, Martine de Wit considered the death of some manatees normal—it's common for these mammals to get sick from the extreme pressure exerted on their sensitive bodies when the temperature drops below 20 degrees Fahrenheit, writes National Geographic. However, as the year progressed, something felt "wrong".
According to some biologists cited by The Guardian, pollution could be the reason for the historical number of deaths, due to its impact on beds of seaweeds in the area — the main food of the manatees.
"The Unprecedented Mortality of Manatees caused by hunger has been documented this winter and spring. The vast majority of deaths occurred during the cold months, when individuals migrated to and through the Ladgoa Indian River, where most of the seagrasses died."
Mike Walsh, director of the Department of Aquatic Animal Health at the University of Florida, revealed that to stay healthy, manatees need to consume up to 10% of their body weight daily in seagrass or other aquatic plants.
For scientists, this decrease in food is caused, above all, by water pollution. According to the National Geographic, every year nearly 115 million kilograms of nitrogen and phosphorus from agricultural chemicals, fertilizers and septic tanks are drained into the lagoons.
In addition to the decrease in available seagrass, the ship attacks they are also one of the main causes of death for manatees, accounting for 63 this year alone. Currently, environmentalists warn of the need to classify manatees as endangered species — thus raising the measures to protect them.

ARM, ZAP //