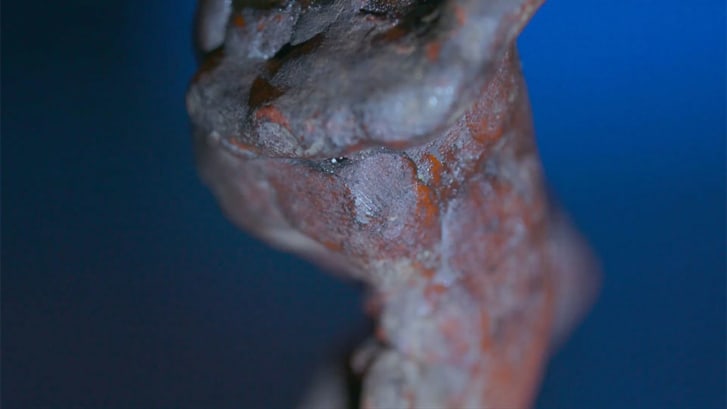 Experts at a London museum have discovered what they believe is Michelangelo's fingerprint on a small wax statue.
According to the television network CNN, specialists of the Victoria & Albert Museum (V&A), located in London, discovered a mark on a dark red statuette, which was an initial sketch for a larger marble sculpture and which ended up being unfinished.
The small 500-year-old wax statue was nicknamed "A Slave" and was part of the preparations for Michelangelo to the elaborate tomb of Pope Julius II in Rome. According to a London museum listing, the statue was among more than 40 life-size figures that were planned for the high pontiff's burial.
The Italian artist began working on a larger version of marble, called "Jovem Escravo", but never finished it. According to the Victoria & Albert Museum, plans for the respective tomb turned out to be "much smaller".
According to the North American station, experts think that the brand found on this wax figurine could be a fingerprint of Michelangelo.
"It's an exciting prospect to know that one of Michelangelo's fingerprints may have survived in the wax. Such marks would suggest the physical presence of the artist's creative process", said one of the senior curators of the V&A, Peta Motture, quoted by the BBC, who will broadcast an episode about this museum next week.
The Italian artist is known to have destroyed many of his works in preparation for some of his pieces, which means this wax figure offers a rare glimpse into what it was like. your creative process.
At less than 18 centimeters, the sketch model is believed to have been created between 1516 and 1519, more than ten years after the Pope's tomb was commissioned.
The eventual result of the "Young Slave," which now sits in the Florence Academy of Fine Arts Gallery, differs from the initial wax model in several ways, suggesting that Michelangelo "refined the work later," the museum wrote.

ZAP //